Camping in Iceland
The cheapest way to spend the night travelling in Iceland is to go to a campsite, whether you have a tent or a caravan. And there are many campsites all around Iceland.
A loose count of Icelandic Times / Land & Saga, there are 38 campsites in the south, from Þorlákshöfn and east to Svínafell in Öræfasveit. There are 25 campsites east of Höfn to Vopnafjörður. From Raufarhöfn on the Melrakkaslétta to Hrútafjörður, there are 35 campsites. In the Westfjords, there are 21 of them from Hólmavík to Reykhólar on Barðaströnd. In the west, there are 22 campsites from Á on Skarðsströnd in Dalasýsla to Hvalfjörður. In the capital area and Reykjanes, in the southwestern half of the country, there are 7 campsites. Many of them are magnificent, such as in Grindavík and Reykjavík. Of course, I haven't been to all of these numerous campsites, but a few stand out that I have visited. Such as Akureyri, Skaftafell and Ásbyrgi, Bolungarvík, Skagaströnd, and Bakkafjörður, to name a few. The campsites in Landmannalaugar and Möðrudalur á Fjöllum are also very memorable.
The westernmost camping area in the country is in Breiðavík by Látrabjarg, and the northernmost is in Grímsey. The easternmost campsite is in Neskaupsstaður, and the southernmost is an excellent camping area in Vestmannaeyjar. Icelandic Times / Land & Saga went to the campsite in Laugardal in Reykjavík today; here are some pictures from the visit.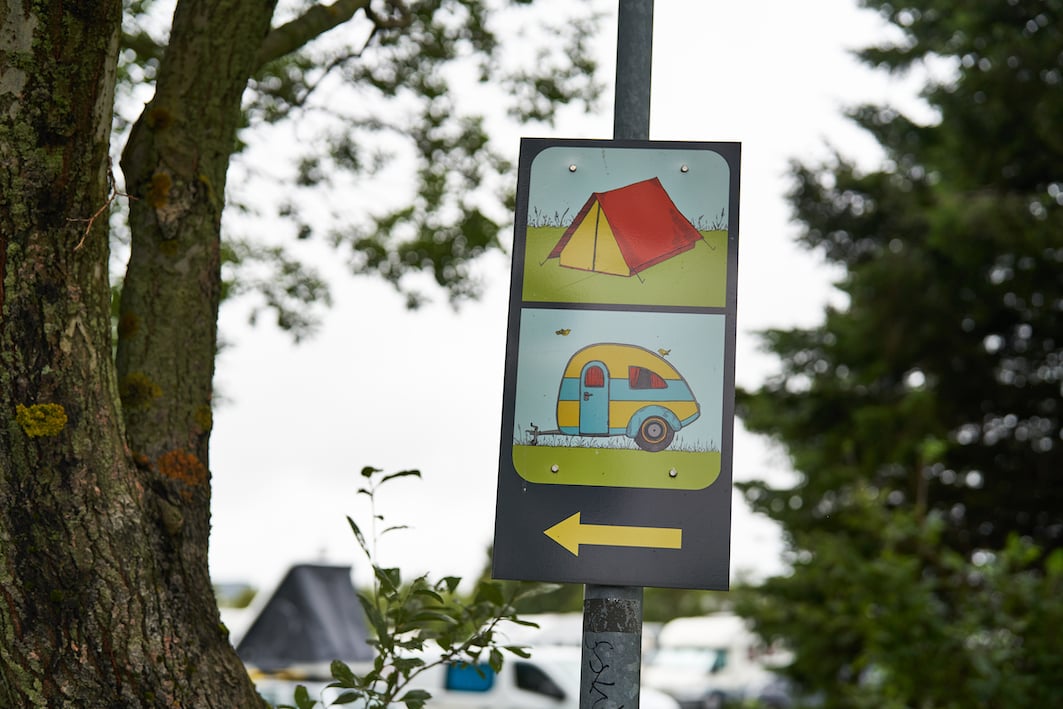 This sign welcomes you to the campsite next to the country's largest swimming pool, Laugardalslaug in Laugardalur.
Reykjavík 09/08/2022 : A7R IV : FE 1.2/50mm GM
Photographs & text: Páll Stefánsson