An Idyllic Stay
Fagrilundur Bed & Breakfast In the heart of the Golden Circle
On your journey around the Golden Circle, you will undoubtedly pass through the village of Reykholt, known primarily for its horticultural farming methods that use geothermal energy.
It is here that you will find the newly-opened Fagrilundur Bed & Breakfast (formerly Kaffi Klettur), right in the centre of the village. The lovely wooden chalet-style building is set on one hectare of well-maintained grounds, adorned with a variety of trees, flowers and shrubs, giving it a park-like appearance.
It is evident that owners Guðfinna and her Dutch husband, Henk, have put a lot of thought and whole hearted effort into making Fagrilundur a special place to stay. Inside, it's just as you might expect – cosy, warm and inviting. Several well-chosen Dutch antiques decorate the walls of the breakfast room, and the lace curtains in the windows add to the rustic charm of the interior.
Fagrilundur comprises 6 rooms in total. On the upper floor, there are two large bedrooms that sleep up to 4 people, each with its own roomy attached bath. On the ground floor, there are 4 smaller bedrooms that sleep 1 or 2 persons each, with shared bath. Bathrooms are all well-appointed with brand new modern fittings, comfortable hot showers, hair dryers, etc.
Breakfast to the songs of birds
In the morning, wake up to the sounds of birds singing in the trees with the sun already high in the sky as the aroma of freshly made waffles and steaming hot coffee wafts through the house. You are invited to take your breakfast on the broad wooden patio that overlooks the garden, or inside in the breakfast room, as you wish!
The village of Reykholt offers a fine swimming pool, visits to the geothermal greenhouses and horticultural farm as well as a small grocery store and the 'Café Mika' Restaurant all within walking distance from Fagrilundur Bed & Breakfast. – EMV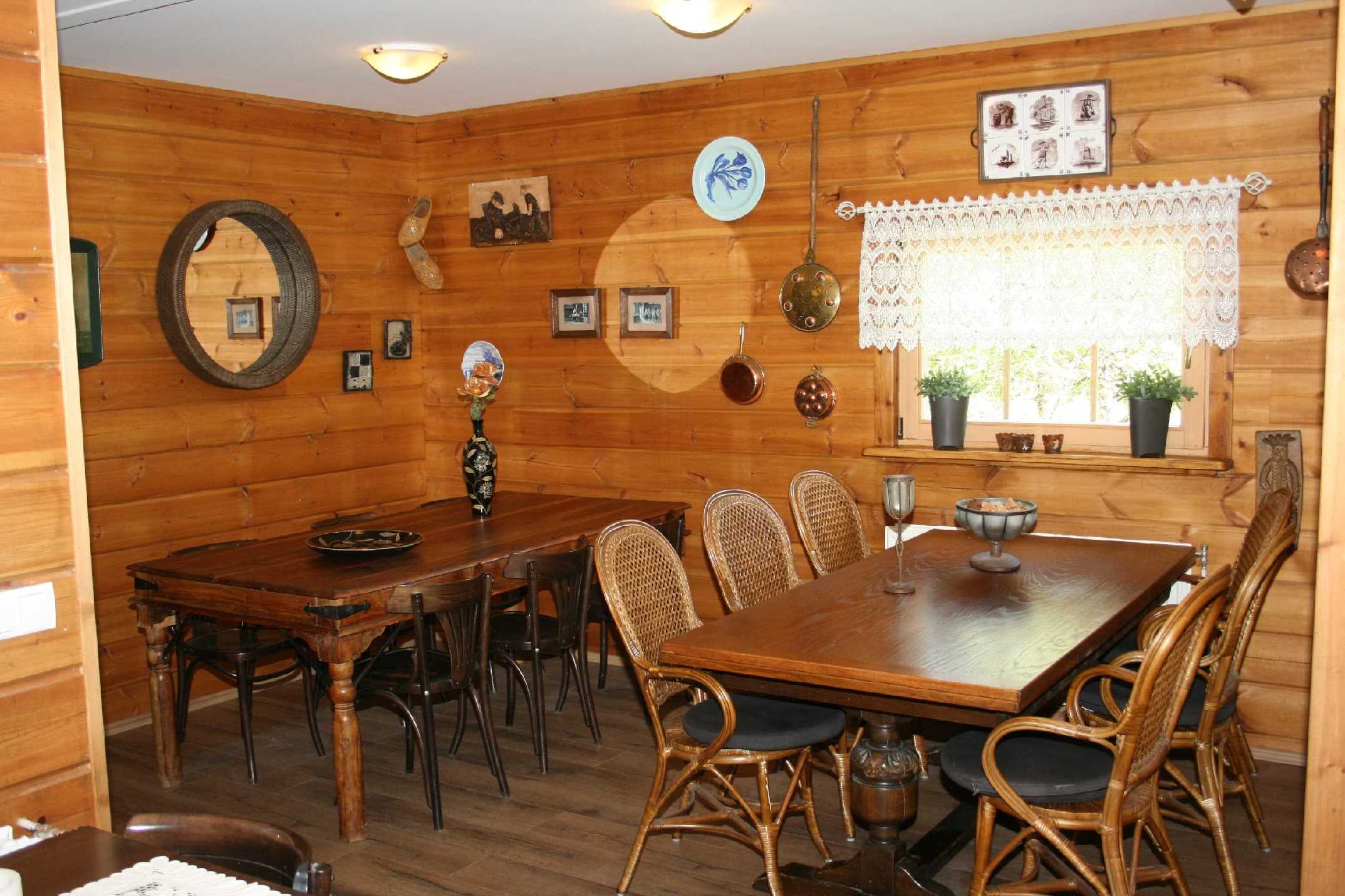 Fagrilundur guesthouse
Skólabraut 1, Reykholt • 801 Selfoss
+354  486  8701
[email protected]
www.fagrilundur.is