Welcome to the Antique Automobile Day
July 5th from 13:00 – 17:00 (1 – 5 pm)
 
The annual Antique Automobile day will be held on Sunday July 5th at the Árbær Open Air Museum. Members of the Antique Automobile Club of Iceland will display their cars and tell people their history. Many drivers will be dressed in the same fashion as their cars, visitors are encouraged to do the same thus dress up in the clothes from earlier times.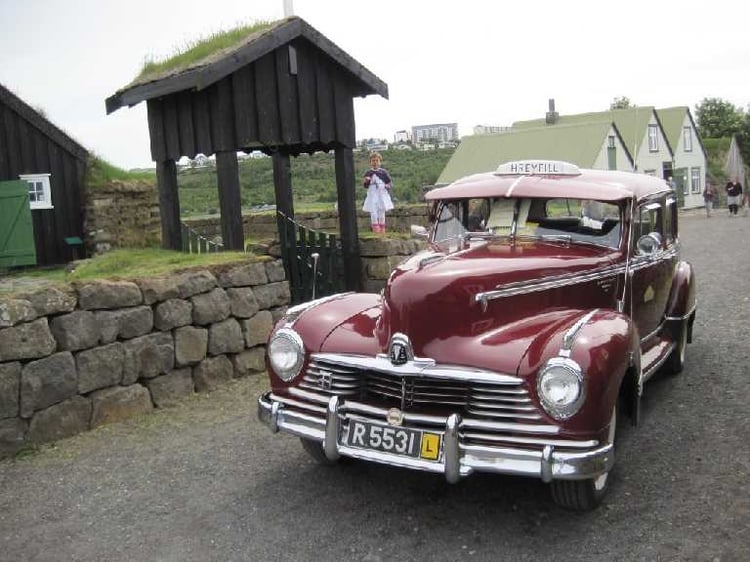 At Árbær Open Air Museum visitors learn how Reykjavík developed from a few scattered farms into the capital of Iceland. During the summer months, staff wear period costumes, and domestic animals bite fresh grass around the site. And at Árbær Farm the housewife offers freshly baked pancakes (lummur).
Don't forget to stop at Dillon's house, the museum´s café, for a cup of coffee and a piece of homebaked cake.
All are welcome!
Árbær Open Air Museum
open daily for the whole summer 10:00-17:00 (10 am – 5 pm).
Kistuhyl
110 Reykjavík
(+354) 411 6300
[email protected]