Betty Wang
汪蓓
Entrepreneur and Owner of Iceland First Travel and Bambus Asian Cuisine & Lounge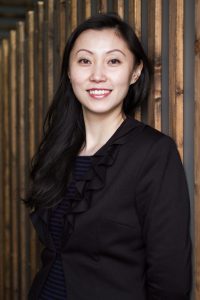 冰岛纵横旅行社及竹苑亚洲美食餐厅的经营和所有者
The beautiful and elegant Betty Wang is a young entrepreneur and one busy lady. It seems as if her feet have barely touched the ground since she arrived in Iceland eight years ago. Totally smitten by the magnificent beauty of the unspoiled Icelandic nature, Betty made the leap and decided to make Iceland her new home.
汪蓓是一位优雅美丽的年轻企业家。她每天都忙忙碌碌。自从八年前来到冰岛开始,她似乎就没有闲着的时候。冰岛原生态的壮美深深折服了她,由此,她迈出了人生最重大的一步,在冰岛定居了下来。
Originally from Nanjing City in the Jiangsu Province
Betty lived and studied in Singapore for six years where she received her degree in hotel management.  Before coming to Iceland she worked for almost five years in management at a five-star hotel in Singapore and China.
汪蓓出生于江苏省南京市。她在新加坡学习生活了六年,取得了酒店管理的学位。来冰岛之前,她还先后在新加坡和中国的一家五星级酒店担任近五年管理职位。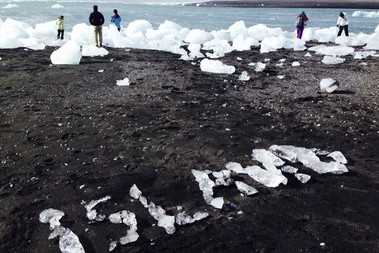 Iceland's First Travel Agency for the Chinese Traveller
面向中国游客的冰岛冰岛纵横旅行社
Ms Wangs's arrival in Iceland in 2007 couldn't have come at a more auspicious time. Tourism to Iceland was just starting to gain momentum and Betty's education in tourism and hotel management was a key in helping her found what is today the oldest and largest travel agency geared to Chinese tourists in Iceland – Iceland First Travel. The fully licensed travel agency specialises in destination management and has extensive expertise in organising tour groups, incentive and corporate business trips and leisure travel around Iceland.
2007年,汪蓓来到冰岛,正好赶上一个好时机。当时冰岛旅游热刚刚兴起,汪蓓在旅游和酒店管理方面所接受的教育,在帮助她发现面向中国游客应该提供什么样的旅游产品及服务方面,起到了重要的作用。如今,她的旅行社已成为冰岛创办时间最久,规模最大的旅行社之一。这家正规经营的大型旅行社,专门从事旅游目的地管理,在组织旅游团、奖励旅游、公司商务旅行和休闲旅游等冰岛旅游项目方面具有丰富的专业知识。
Fast Forward to 2015
规模迅速扩大的2015年
Iceland is fast becoming one of the most popular travel destinations for Chinese people. With 96% of Iceland First Travel's clientele coming from China, the fast growing business is set to become the leading local travel agency for Chinese travellers visiting Iceland. In the past year, the agency's growth has exploded like never before and will only continue to grow as the number of bookings by Chinese tourists for 2016 has already doubled.
冰岛正在迅速成为最受中国游客欢迎的旅游目的地之一。冰岛纵横旅行社96%的客户来自中国,公司业务的迅速发展,使其成为中国游客赴冰岛旅游的首选旅行社。去年,公司业务取得了前所未有的爆发式增长,今年通过旅行社预订2016年冰岛游的中国游客数已经翻番,因而公司业务必将继续快速增长。
 

Your Best Insurance for a Great Icelandic Experience
确保您的冰岛游畅通无阻
Part of Betty's success is due to her tireless networking skills which have helped her form exclusive partnerships with local suppliers – be it hotel owners, tour operators, coach companies and the like. And it is precisely these exclusive partnerships that help to ensure her clients a smooth, seamless travel experience around Iceland.
汪蓓的成功有部分原因取决于她不知疲倦的人际沟通技巧,这些技巧帮助她与当地供应商建立起了独家合作伙伴关系,这些供应商包括酒店业主、旅游公司、旅行客车公司等等。正是这些独家合作伙伴,确保了冰岛纵横旅行社的客户能够在冰岛获得顺畅的、环环相扣的旅游体验。
Another one of Iceland First Travel's strengths stems from the fact that Betty and her husband David Wang are consultants to Iceland's department of tourism, Íslandsstofa. Their extensive network makes Iceland First Travel the obvious choice for arranging business meetings for prospective clients who may be interested in doing business with Iceland.
 
冰岛纵横旅行社成功的另一个原因是汪蓓和其丈夫王大卫/ David Wang是冰岛旅游局/Íslandsstofa的咨询顾问。夫妻倆广泛的人脉关系,为那些有意在冰岛经商的企业家提供必要的会议安排。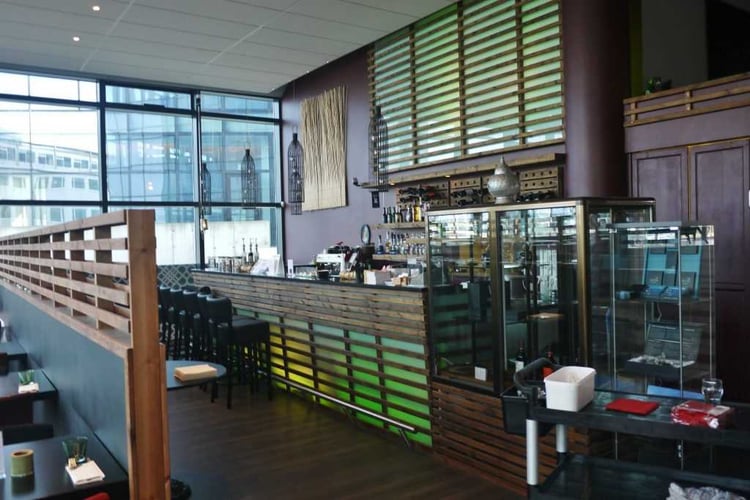 Feeling Right at Home at Bambus Restaurant
 竹苑餐厅,回家的感觉
After a day of sightseeing, you will want to relax over dinner and enjoy the company of your fellow travellers. Bambus Restaurant is Iceland's largest Chinese restaurant and has successfully managed to cater to both Asian as well as Western clientele. Bambus serves Asian fusion cuisine and is located near Reykjavik's business district. Here you will get a chance to meet locals as well as other foreign tourists.
一天的观光结束后,你一定想放松身心、享受晚餐,并与同伴们一起共度美好时光,那么,竹苑餐厅正好适合您。竹苑餐厅是冰岛最大的中餐馆,餐厅的美食既能满足亚洲人的口味,又能迎合西方人的偏好。餐厅毗邻雷克雅未克/ Reykjavik商业区,提供各式亚洲菜。在这里,你既能遇到当地的居民,又能邂逅外国的游客。
Soaking Up the Silence
享受宁静
Iceland's spectacular scenery is found nowhere else in Europe, if not the world. In winter you can take time to soak up the profound silence of the countryside and bask in the glow of the northern lights. In summer the effects of the midnight sun are perfect for quiet hikes in the countryside or mountains, giving you time to relax and de-stress from your busy city lifestyle. With less than 1 person per km2 in Iceland, you can sometimes go for days in the more remote parts of Iceland without seeing a single soul.
 冰岛的壮丽景色即便不是世界独一份,也称得上欧洲仅有。在冬季,你可以置身于宁静的冰岛乡村,或沐浴在北极光温暖的光辉中,慢慢消磨时间;到了夏季,午夜的太阳非常适合游客在乡间或山上静静远足、放松身心、缓解快节奏城市生活的压力。冰岛人口密度极低,每平方公里不到1人,在冰岛的偏远地区,有时几天都见不到一个人影。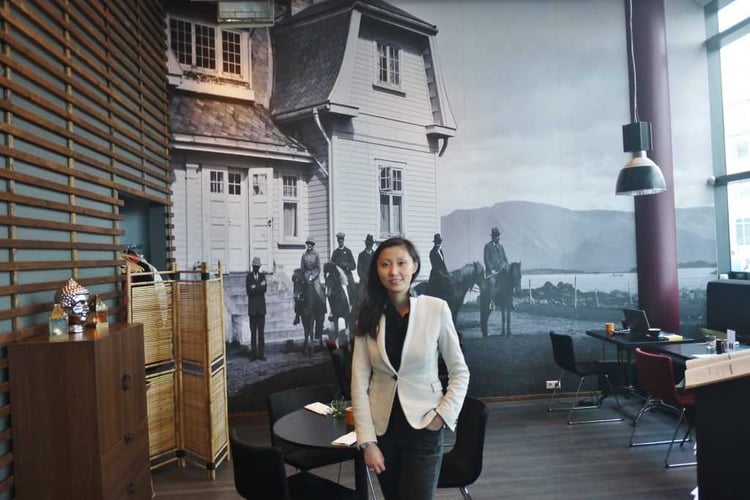 Have You Ever Seen a Rainbow?
您曾目睹过彩虹吗?
Iceland is the land of rainbows; happy, smiling rainbows are a joyful sight. With around 20 hours of sunlight per day in summer it's easy to catch sight of a rainbow. Because of Iceland's proximity to the ocean, the weather is often changing – sunny in the morning, and then at a moment's notice showers, only to return to fluffy white clouds and sunshine in the afternoon, and this changing climate is what produces many amazing rainbows. Many people in the West see a rainbow as a sign of God's blessing on the land.
冰岛是彩虹之岛。象征幸福、欢乐的彩虹着实是一道赏心悦目的风景线。冰岛夏季每天的日照时间都在20小时左右,看到彩虹并非难事。由于冰岛四面临海,天气多变—常常是早晨还是阳光明媚,一会儿便阵雨如泻,到了午后又是白云朵朵,阳光万里。正是这种多变的天气导致了各种神奇彩虹的形成。在西方,很多人将彩虹视为上帝的祝福在陆地留下的标志。
Set Your Sights on Shopping
逛街购物
Before leaving Iceland, you will of course want to spend a little time shopping for gifts for friends and family back home. Some of the biggest internationally known brands are available in Reykjavik – Rolex Watches, Pandora Jewellery, Royal Copenhagen, Ecco shoes, Hugo Boss, Timberland and United Colours of Benetton, among others.
在离开冰岛之前,想必您一定想花点时间为您的亲朋好友选购一份礼物带回家去。雷克雅未克/ Reykjavik有许多国际知名品牌,包括劳力士手表/ Rolex Watches、潘朵拉珠宝/ Pandora Jewellery、皇家哥本哈根瓷器/ Royal Copenhagen、爱步男鞋/Ecco shoes、雨果.波士服装/ Hugo Boss、添柏岚户外品牌/ Timberland以及全色彩的贝纳通服装/ United Colours of Benetton等等。
Just ask Betty – she is your go-to expert for all aspects of Icelandic business, culture, shopping and travel.
汪蓓将面面具到的为您介绍冰岛商业、文化、购物、旅游的各个方面信息。
Bambus Asian Cuisine & Lounge
Borgartún 16
105 Reykjavik
(354) 517 0123
(354) 841 1543
[email protected]
www.bambusrestaurant.is
[email protected]
www.icelandfirsttravel.is
-EMV