Filled with local and seasonal ingredients
A new restaurant has opened its doors to customers in the beautiful fishing town of Höfn in Hornafjörður in Southeast Iceland and Birki Restaurant has already gained popularity among the locals and tourists alike. The menu focuses on seasonal ingredients, including meat and vegetable dishes, fish of the day, langoustine and langoustine soup. Höfn in Hornafjörður is, after all, the langoustine capital of Iceland. 
The family-owned place was opened in June, but Þórhildur Kristinsdóttir and Einar Birkir Bjarnason had been renovating the space since January this year. "My grandfather bought the house in December and invited me and my partner, Einar Birkir Bjarnason, who's a chef, to open a restaurant in it", says Þórhildur Kristinsdóttir. Þórhildur has family in Höfn, while Einar was raised in the area. "His parents are sheep farmers in Hlíð í Lóni, so he's born and raised here."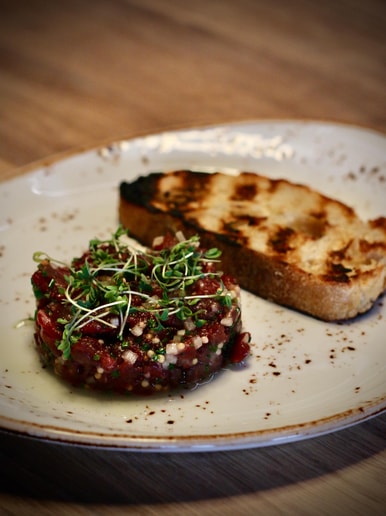 The house is well known and liked in the town, and there has been a restaurant in it for many years. "The house, Gamla kaupfélagið, was built in 1937, and we wanted to keep the spirit of the place, while still making it ours", says Þórhildur. 
Fresh, local and seasonal ingredients are the focus of Birki Restaurant. "We focus on using locally–sourced ingredients as much as we can, as well as materials that are in season. The langoustine comes from Höfn, as well as the fish. The beef is also from farms in Southeast Iceland." 
The name 'Birki' means birch, and it is the most common tree in Iceland. "We chose the name because of its connection with Icelandic nature. It is also good to use it for cooking. Our arctic char, for example, is birch-smoked. Additionally, we use the leaves and branches of the tree", says Þórhildur and adds "Einar's middle name is, of course, Birkir. So, it has a personal connection as well".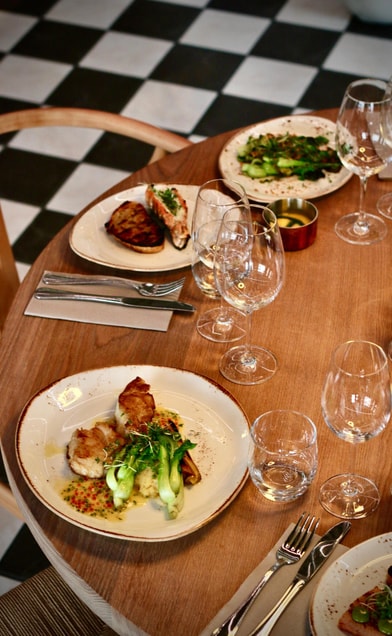 Þórhildur and Einar have been going out to collect plants for their dishes. "Our friends here have allowed us to raid their gardens for various plants and spices", Þórhildur says, smiling. "But this autumn, we intend to change the menu to reflect what is in season. The slaughtering season begins in August, and that's the same time as the mushrooms are in season. Later in the year, we'll get reindeer and geese."
Birki Restaurant is a fun, new addition to the rich restaurant scene in Höfn in Hornafjörður. It is open every day from 11:30 to 22:00, so it is a great place to have everything from lunch to a late dinner.
 -HDB