Borea Adventures.
Borea Adventures is a small adventure company based in Ísafjörður in the Westfjords of Iceland. The company is owned and operated by people who are passionate about the outdoors, in particular the spectacular nature and fascinating cultures of the regions bordering the Arctic Circle. It is a passion we love to share, by providing access for people to these remote areas on our fun-filled and safe adventure trips and expeditions in Iceland and Greenland.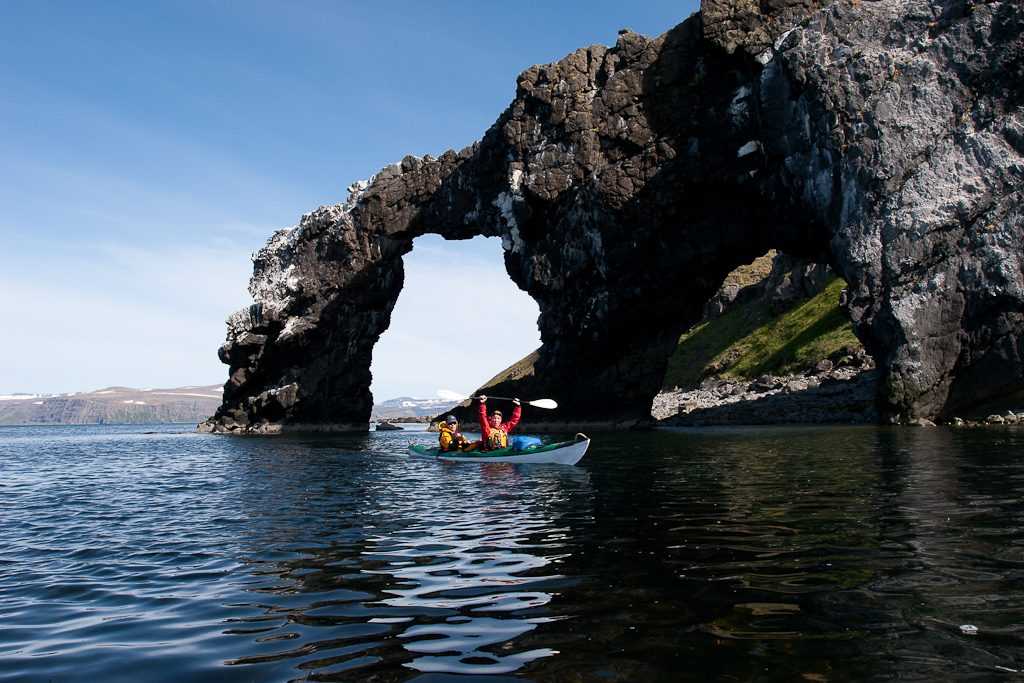 Borea Adventures adheres to the principles of low impact, sustainable tourism. Our trips are "silent", since we try to minimise the use of any kind of noisy and polluting engines. Indeed, we like to encourage physical activity, suited to all levels of ability, from easy sailing and hiking through to exhilarating action sports.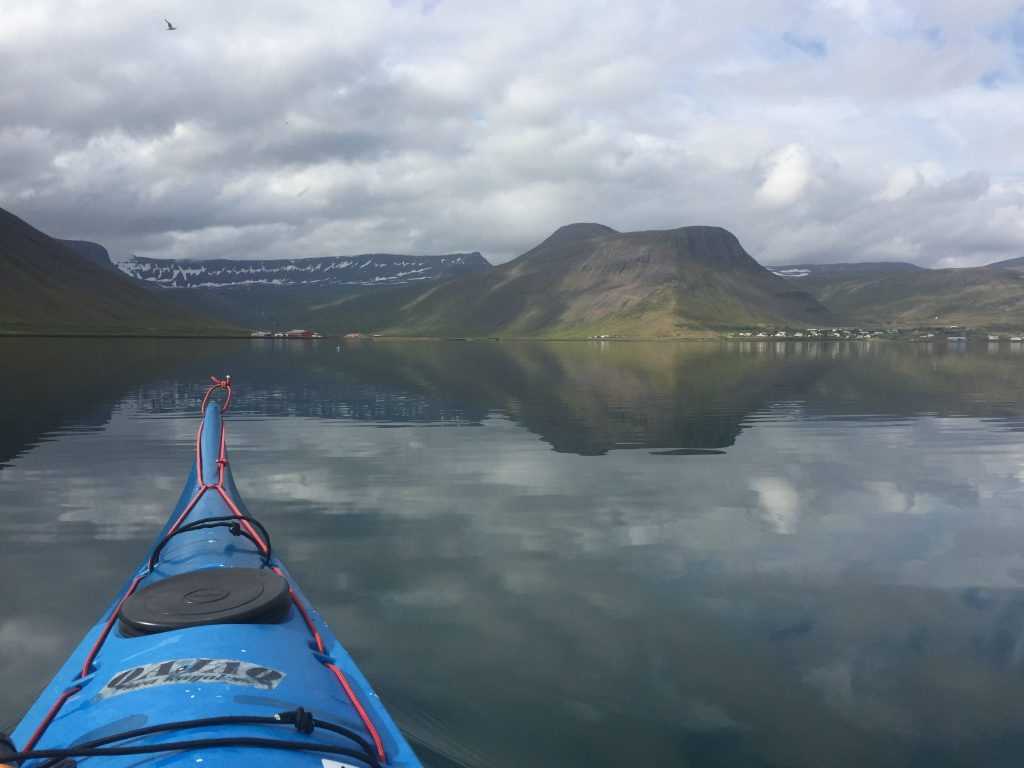 We rely on local knowledge and respect local culture. In fact, we take great pride in using only guides with a thorough knowledge of the local nature and history. Our priority is to guarantee our guests an enjoyable wilderness experience, in perfect harmony with the natural environment that supports us all.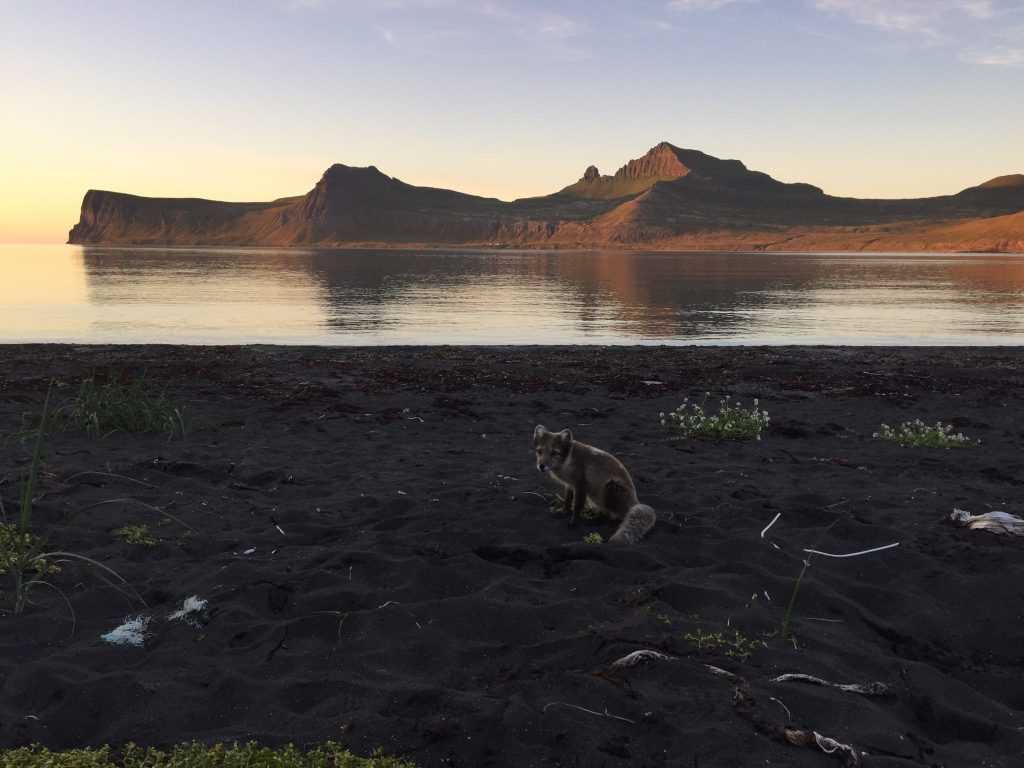 Borea Adventures offers a variety of fascinating trips, but we can also customize trips for groups looking to put together their own itinerary for a unique adventure in the Northern Wilderness.
Ísafjörður is the mecca for day trips in the Westfjords of Iceland. Our small and picturesque town nestled between rugged mountains offers unique opportunities for all sorts of outdoor pursuits. With the domestic airport only a few minutes away from our office, you can fly in and
out on the same day and still manage to have an exciting adventure!
Our day trips vary in length, some are 3 hours and others can be up to 13 hours. Each trip varies in difficulty and there is something to suit everyone's interest and capabilities.
Our local guides have extensive experience in outdoor travel. We have great passion and
respect for nature and look forward to sharing it with you. Safety is of the utmost importance
to our guides, guaranteeing you a memorable adventure. They are true adventurers at heart
and would love to show you the best that Iceland has to offer.
Homemade Organic Lunches – Included!
Throughout the years we´ve recognized the importance of eating a healthy homemade snack
during our expeditions. Eating delicious food full of natural energy ingredients gives us the
power and drive we need to keep us strong, alert and happy throughout our adventures.
Our trips are: Kayaking, hiking and biking.
Our favorite project is Kvíar Lodge, abandoned farm house since 1948.
Kvíar was a farm in Kvíadalur Valley, a beautiful setting at the edge of the water with panoramic view over the big Jökulfirðir Bay. With history of habitation since the 14th century, you can clearly see signs of turf houses and stone walls around the farm. The last inhabitants left in 1948 and the house was left open to the elements.
In 2012, we came up with the idea of using the house for our adventures, turning it into a true adventure base for guests to enjoy.
After a lot of hard labour, the house has been brought back to life, and offers adventure seekers and free spirits a perfect platform for all things outdoors.
The Adventures you can experience in Kvíar…depending on season
•    Hiking in pristine wilderness
•    Skiing from mountain tops to the sea
•    Kayaking between abandoned fjords
•    Exploring wildlife
•    Arctic foxes, seals and birds within reach
•    Relaxation and solitude
•    Drangajökull Glacier is close by
•    History of times gone by
•    Fishing for arctic char and sea angling