Discover art at Reykjavík Art Museum
Reykjavik Art Museum is spread over three different museums in the city. There is Hafnarhúsið, Kjarvalsstaðir andÁsmundarsafn. In Hafnarhúsið you can find contemporary art. New developments in art are shown through varied exhibitions of Icelandic and international artists.
Kjarvalsstaðir mainly serves well established Icelandic and international artists. The museum offers a permanent exhibition of key works by one of Iceland's most beloved painters, Jóhannes S. Kjarval. Ásmundarsafn is dedicated to the works of sculptor Ásmundur Sveinsson but it is possible to see works by him around Reykjavík.
The programme at Reykjavík Art Museum from September to December 2015 is following:
Hafnarhús: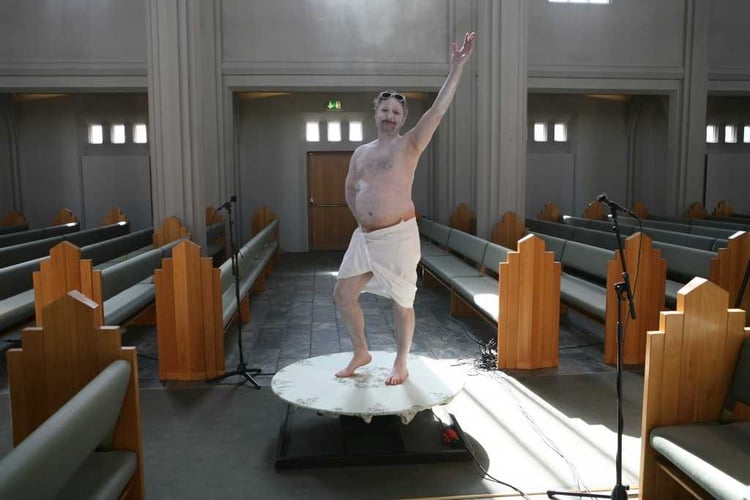 21 May–6 December 2015
Magnús Sigurðarson: Process & Pretense
This is Magnús Sigurðarson (b. 1966) first solo exhibition in Iceland for many years, having lived in the USA for over a decade. Magnús is best known for his photographic series, video art and installations in which he references familiar features of pop culture, the media and general knowledge. In this exhibition he addresses the universal human desire for higher things, which may lie hidden in plain sight. Curator is Markús Þór Andrésson.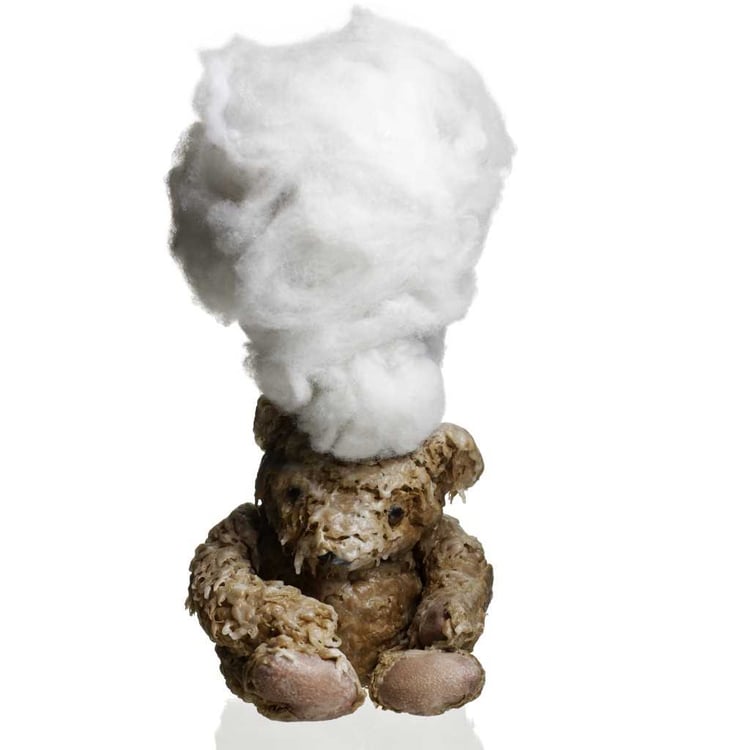 21 May–18 October 2015
Kathy Clark: bears; truths …
Kathy Clark (b. 1957) creates the installation bears; truths … using used teddy bears that
have been discarded by the children of Reykjavík. She intends to reflect a complex
narrative about life's journey through an assemblage of hundreds of teddy bears that she has taken apart, sewn, tied, glued, and/or treated with wax and other materials. Curator isYean Fee Quay.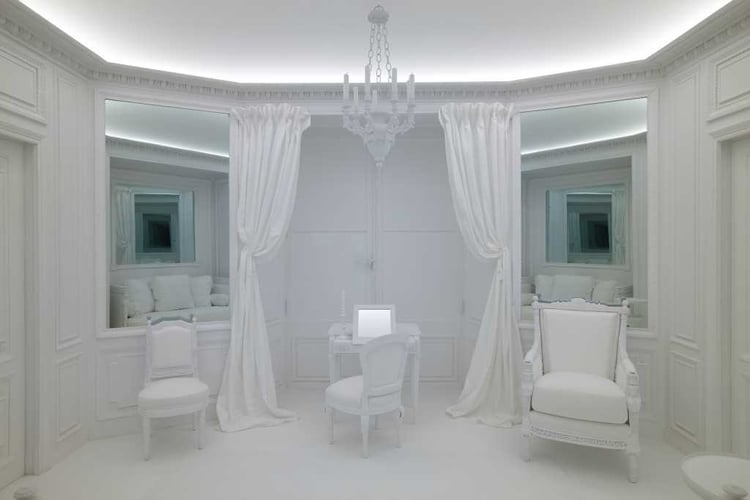 3 October  – 31 December 2015
Katrín Sigurðardóttir: Looking In – Sculptures and Models
Katrín Sigurðardóttir (b. 1967) has for two decades, explored the way physical structures and boundaries define our perception. The exhibition will include recently acquired sculptures and installations in the collection of Reykjavík Art Museum and exhibition models of works, which have been staged in various venues around the world. The models span 10 years of Katrín's career, from 2004-2014.  Among them are models of her installations at the Metropolitan Museum of Art and the Venice Biennale, 2013.
31 October 2015 –4 October 2016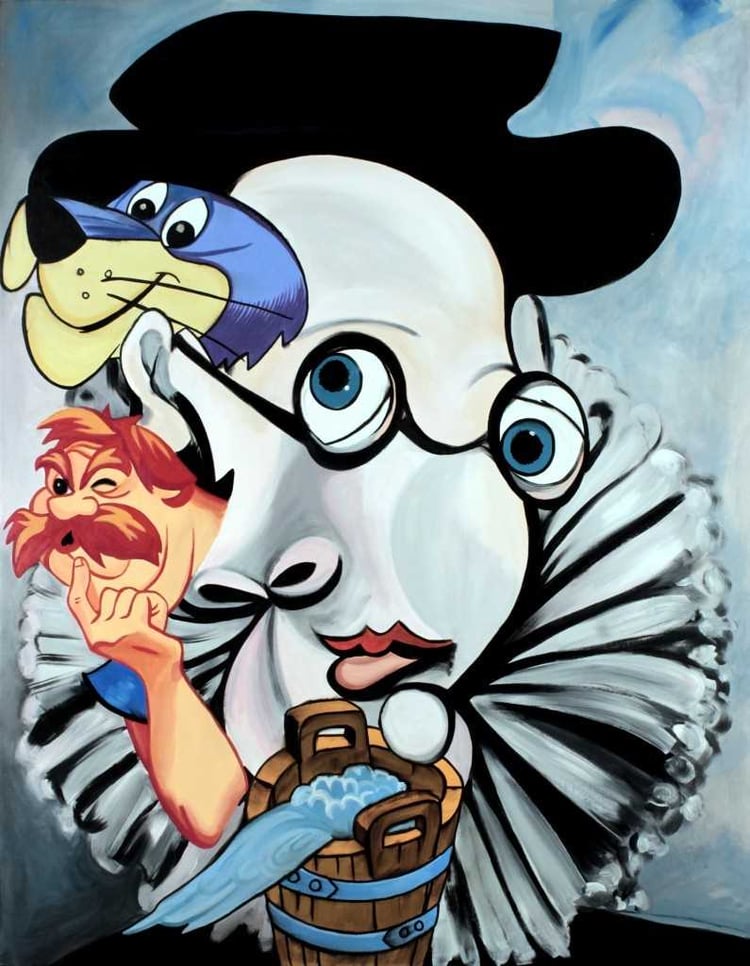 The Making of Erró
The exhibition explores the development of Erró (b. 1932) during the years 1955–1964, which is a complex and spectacular period in his art and in European art history. The exhibition illustrates in broad terms how Erró gradually moved away from expressionism and started to make collages, which he then reproduced in paint on canvas. At that time he also made various visual experiments with painting, text-collages, assemblages and happenings. The works were made against a background of the colourful culture and art world of Paris, and later New York, where he became familiar with the consumer/media society of the United States and its stimulating art world. Curator is Danielle Kvaran.
Gallery D
A series of exhibitions, which takes its name from Gallery D at Hafnarhús, is resuming after a gap of some years. The objective is to showcase artists who have not previously held solo exhibition in Iceland's major galleries, and to offer promising artists the chance to work on their own terms in a public gallery. A total of 22 artists took part in the project 2007-2011 and it was awarded a DV Culture Prize in 2009. The exhibitions will now continue where they left off, as a long-term project of the Museum. The exhibitions are organised by curators at the Reykjavík Art Museum.
Kjarvalsstaðir
12 September–29 November 2015
Women's Time – Here and Now Thirty Years Later
The exhibition brings together works by over twenty women who participated in an exhibition named Here and Now at Kjarvalsstaðir in the autumn of 1985. As in the 1985 exhibition the focus is on exhibiting new pieces and all the women who took part in Here and Now were invited to participate, as they are all still active artists and exhibitors, with the exception of two who are deceased. Artists: ArngunnurÝr Gylfadóttir, Ásdís Sigurþórsdóttir, Ásta Ólafsdóttir, Björg Þorsteinsdóttir, Björg Örvar, Borghildur Óskarsdóttir, Brynhildur Þorgeirsdóttir, Elín Magnúsdóttir, Erla Þórarinsdóttir, Guðný Magnúsdóttir, Guðrún Hrönn Ragnarsdóttir, Guðrún Kristjánsdóttir, Hansína Jensdóttir, Harpa Björnsdóttir, Hulda Hákon, Ína Salóme Hallgrímsdóttir, Íris Elfa Friðriksdóttir, Jóhanna Bogadóttir, Jóhanna Kristín Yngvadóttir, Ragna St. Ingadóttir, Rósa Gísladóttir, Sigrún Harðardóttir, Sóley Eiríksdóttir, Valdís Óskarsdóttir, Valgerður Hauksdóttir, Þorbjörg Höskuldsdóttir and Þórunn Sigríður Þorgrímsdóttir. Curator is Anna Jóa, artist and art historian.
19 June–29 November 2015
Marginalia – texts , sketches and doodles in Kjarval´s artwork
Jóhannes S. Kjarval (1885–1972) has a legendary place as a painter in Icelandic cultural history, but who was Kjarval, the writer, poet and neologist? The exhibition comprises the artist's drawings, fragments of text, individual words, sketches and doodles on odd bits of paper. The emphasis is on the disjointedness between the doodles and his paintings and writings. Curators are Æsa Sigurjónsdóttir and Kristín Guðnadóttir.
Ásmundarsafn
17 October 2015 –7 February 2016
Yearning for Space
The exhibition presents modernist dreams of the future, generally relating to the dramatic technological advances of the 20th century. Works by Ásmundur Sveinsson (1893-1982) are shown along with pieces by Gerður Helgadóttir (1928-1975), Jón Gunnar Árnason (1931-1989) and Sigurjón Ólafsson (1908-1982). Most of the works date from the 1950s and 60s, when space exploration began in earnest, and many reference the Space Race which was then at its greatest. The exhibition raises the question of whether the future vision of that period influenced the artists' spatial and formal perceptions, and whether science fiction is reflected in their art. Curators are Klara Þórhallsdóttir and Heiðar Kári Rannversson.