This and that about Djúpavogshreppur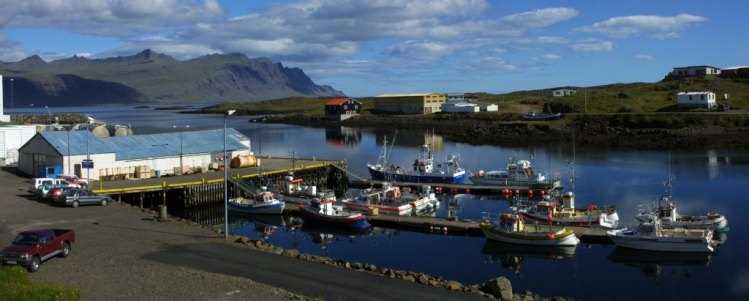 Fjords cut into the southeast coast of Iceland, separated by magnificent and beautifully shaped mountains. In extension of the fjords, valleys reach far inland towards the highlands. On the black sandy shores, the waves of the North Atlantic Ocean break and rich birdlife flourishes. The Eastern fjords fog, sometimes dense, mystifies the magnificent landscape and fantasy brings folklore and stories of elves, trolls and ghosts to life. Written sources, dating back many centuries, testify to the region's plentiful history. In modern times Djúpavogshreppur boast of an attractive society, offers a diverse range of employment opportunities, and provides service of a high standard.

This is Djúpavogshreppur. Where uniqueness is considered a strength. Where human values are respected, nature and cultural heritage are conserved, and eco-friendly businesses are supported.
There is only one Djúpavogshreppur – and it's Cittaslow.
 Enjoy hiking in Djúpavogshreppur
Djúpavogshreppur covers the southernmost part of Iceland's East Fjords. It is an energetic and progressive community of 460 residents, earning their livelihood from the land and sea. Locals appreciate the distinctiveness and uniqueness of the municipality and local future agenda puts forward a comprehensive plan for natural conservation and cultural heritage protection, probably the most ambitious one ever undertaken by a municipality in Iceland.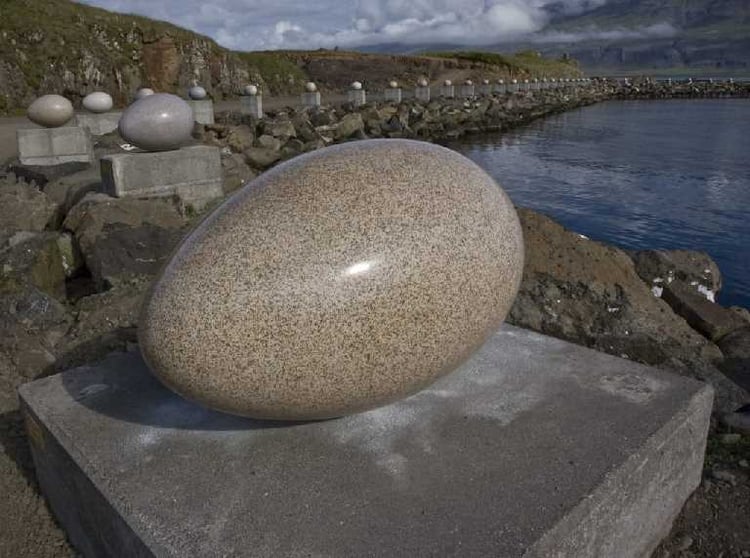 The nature and geography of Djúpavogshreppur is diverse. The coastline is jagged with three main fjords (Álftafjörður, Hamarsfjörður and Berufjörður) cutting into the land, surrounded by steep, rocky mountain sides and limited lowlands. Valleys, widely vegetated and bushy, even partly covered with some of Iceland's oldest birch forests, stretch inland from the fjords and merge into the highlands. A huge contrast exists offshore. Open to sea, and separated by the Búlandsnes peninsula, the deep Berufjörður, with its strong ocean currents, is the total opposite to the shallow Álftafjörður and Hamarsfjörður where islands and an isthmus lie across the fjords' mouths. Búlandsnes offers great natural diversity. Loess soil, gravel, marshy ground, cliffs, briny water, fresh water, beaches and land-tied islands. This is optimal for the rich local birdlife and provides opportunities for an exceptional natural experience.

Djúpivogur, a coastal town with barely 400 inhabitants, is located on Búlandsnes. It surrounds a small homonymous bay, and spreads out below and along the cliffs that are very characteristic for the area. The history of this charming town is closely inwrought with the Icelandic history of trading, as it became an important centre of trading over 400 years ago. Fishing has also been a linchpin in Djúpavogshreppur for centuries. In recent times, the tourism industry has blossomed and a hotel, restaurants, cafés, a campground, and shops, can be found in town. In addition to this, the town has good sports facilities with a swimming pool, many craftsmen and museums, as well as the outdoor sculptures Eggin in Gleðivík by Sigurður Guðmundsson that resonates with the flourishing local birdlife. From Djúpivogur, offshore cruises to the largest island offshore East Iceland, Papey, are offered.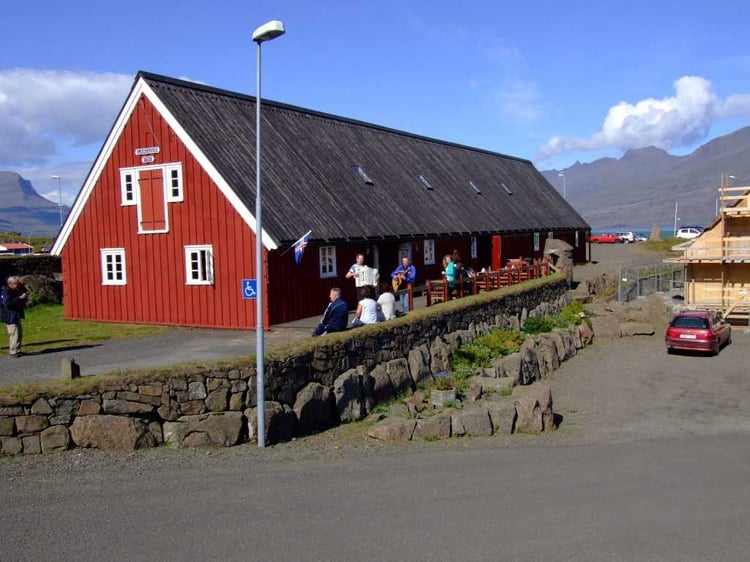 Good service and facilities exist in the rural areas of Djúpavogshreppur as well. Worth mentioning is Berunes Hostel, which has been rated among the top ten hostels worldwide by Hostelling International since 2008. Djúpavogshreppur has many interesting sites, such as cultural heritage sites and protected natural areas. The flagship is probably Teigarhorn in Berufjörður, a declared national monument, protected by the Nature Conservation Act. It is renowned worldwide for its zeolites and therefore of very high geological value, as well as being important with regard to the cultural and industrial history. In addition, Teigarhorn has held the a record for the highest temperature ever recorded in Iceland, 30.5°C (86.9°F) since June 22nd, 1939.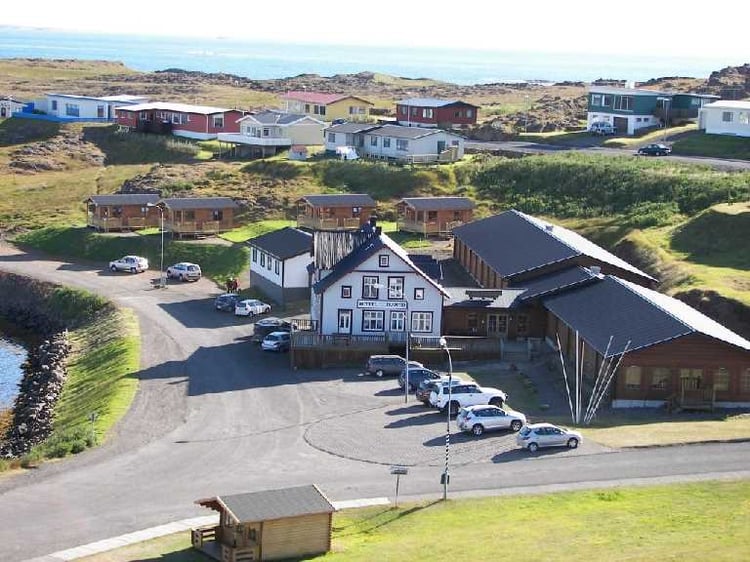 In Djúpavogshreppur, history is at every footstep. The old Icelandic sagas mention the existence of Irish monks called Papar living on the island Papey before the settlers came, the wintering of the Norwegian viking Ingólfur Arnarson, later becoming the first permanent settler of Iceland, the first local settler Þjóðrekur, and the missionary Þangbrandur. More recent sources reveal the arrival of merchants from Hamburg, the terrible abductions of many of the area's residents by pirates from Morocco and Algeria, and a flourishing fishing industry.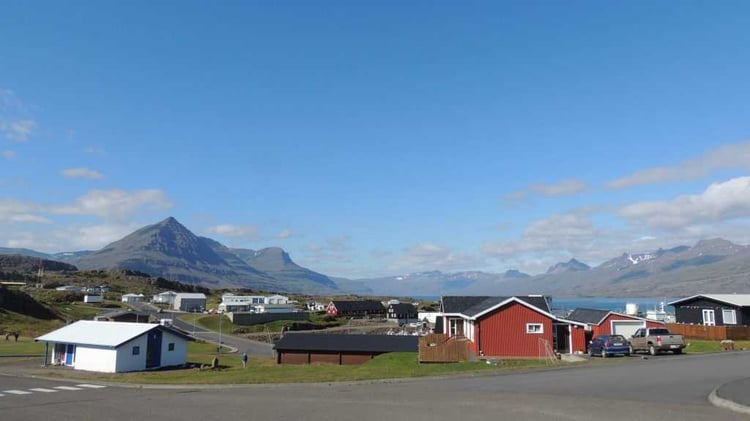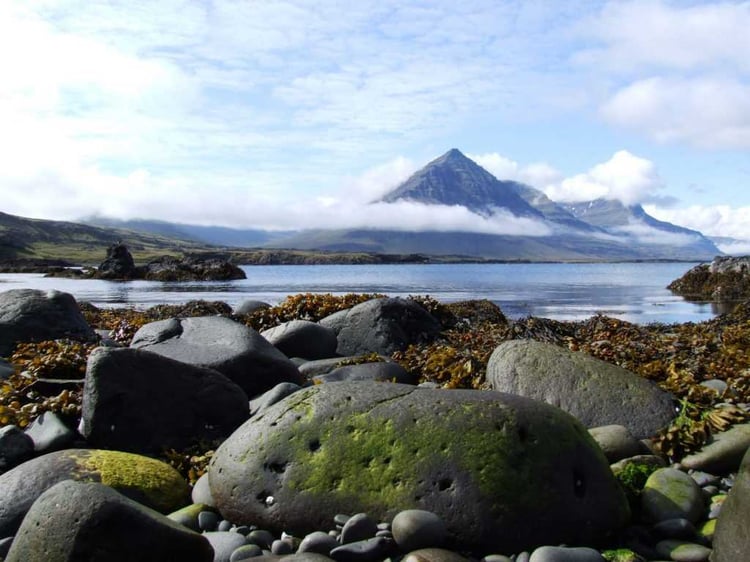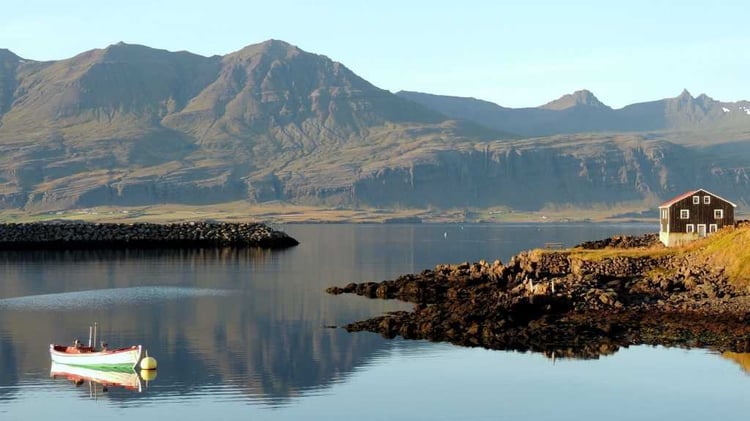 Today, Djúpavogshreppur focuses on offering an attractive and supportive community. It seeks to create interesting opportunities for local business development, encourages residents and guests to slow down once in a while and pay attention to their surroundings and their fellow men. To embrace the moment.
 Djúpavogshreppur is Cittaslow.   
 Slow down and enjoy Djúpavogshreppur
Contact: Erla Dóra Vogler, Djúpavogshreppur Tourism and Culture Officer
Email: [email protected]
Tel.: (+354) 478 8228