MESSINN restaurants
The Icelandic people are raised on eating a lot of fish, which means the people know their fish. This is reflected in the restaurants, that know if they don´t serve fresh fish the customer will not return. Fish lovers, who want to have a chance of tasting many different types of fish should make their way to either of the two MESSINN (the Mesh Room) restaurant. One is located at GRANDI harbor and another at LÆKJARGATA, downtown Reykjavík.
Here rules the head chef Snorri Sigurfinnsson, who graduated as a professional chef in 2010 but had been working in restaurants many years before that. "I have always liked being in the kitchen and was very young when I started helping my mom, who is a Home Ec teacher." Says Snorri. She comes from a fishing village, where they would eat fish about nine times a week, but my dad is from the countryside where meat is the main course. But I take after my mom and prefer fish – and I love to cook it."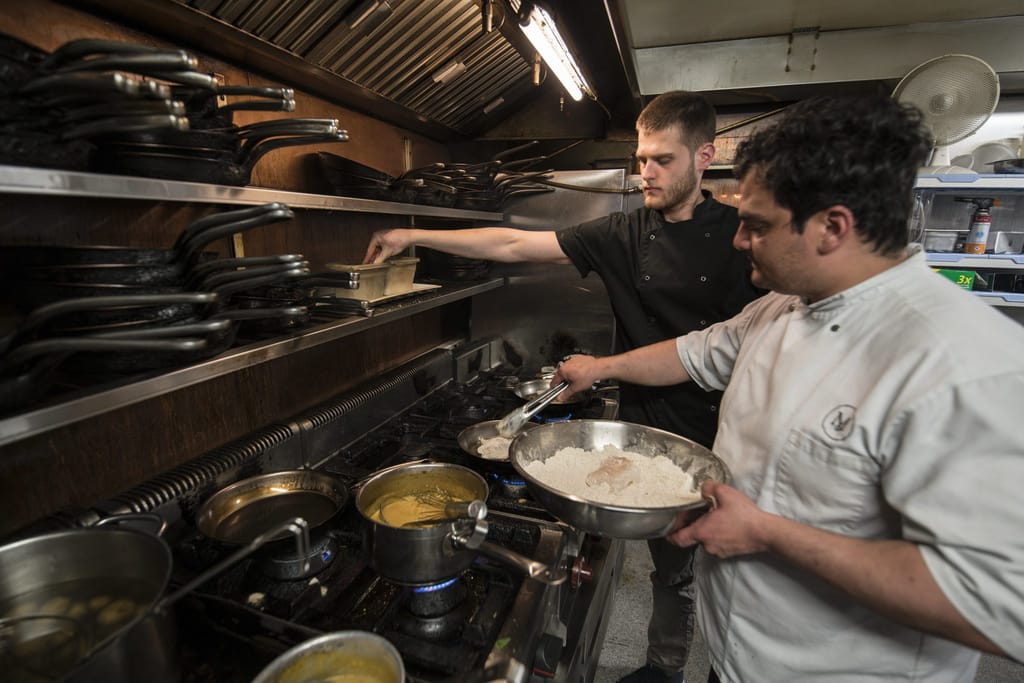 MESSINN – Lækjargata
On the ground floor of an old house at Lækjargata is the first MESSINN restaurant. Here the menu is à la carte, decided by Snorri, and the fish is served in the pan that it is cooked in. "I put great emphasis on consistency." Says Snorri. "So if you come on a Monday and have the Salomon and come again Saturday next month, you can be sure that your meal is cooked the same way as you experinced it before and will taste the same. I am very strict on this and actually stand over new chefs for the first few days, to make sure everything is done right."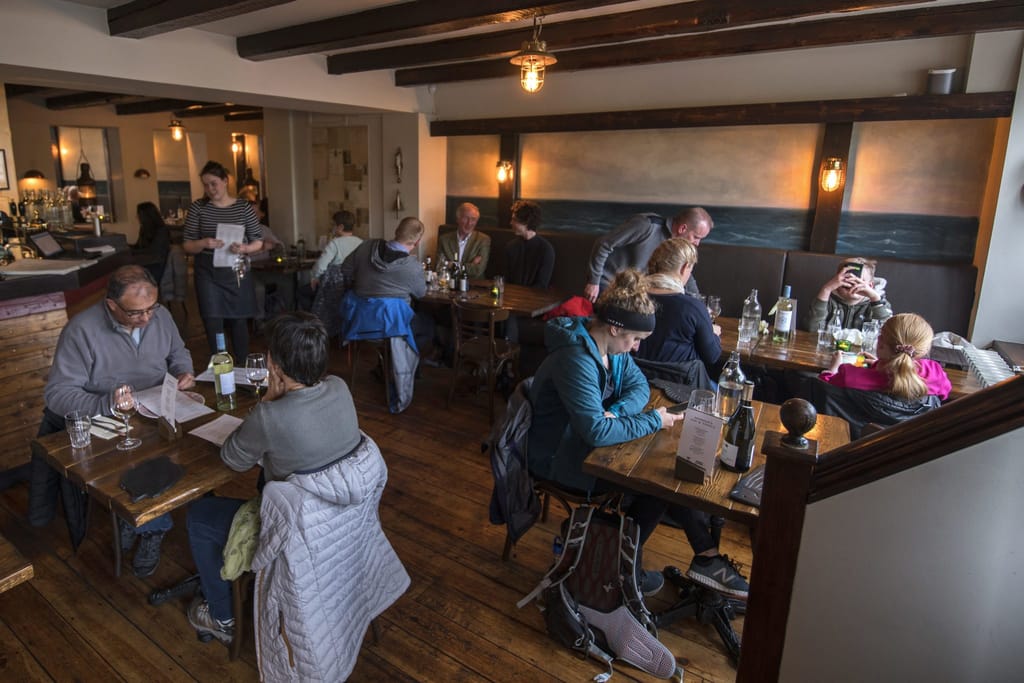 Icelanders have loved Messinn from the start, not the least the Messinn seafood soup that Snorri has mastered to perfection. Repeat customers are many and now foreign visitors have caught on – but you must book a table before hand.
MESSINN – Grandi harbor
"We wanted to be able to accommodate groups at Lækjargata but the restaurant is small and the kitchen tiny." Says Snorri. "So when the opportunity came to have a restaurant at The Maritime Museum we seized it gladly." Here is a fish buffet à Snorri every day where the customers choose fish dishes from the pans the fish is cooked in. You can eat as much as you want and the newly caught fish can be: Atlantic Wolffish, Ling, Redfish, Arctic char, Plaice, Fish gills (Gellur), Salomon, Arctic Char and Plokkfiskur (a very typical Icelandic fish meal); all depending on what has been caught on the last fishing tours. There will also always be soup, usually a vegetable soup together with freshly baked bread.