Fjöruhúsið is a relaxing setting for a break in Hellnar
Snack in the Sun at Snæfellsnes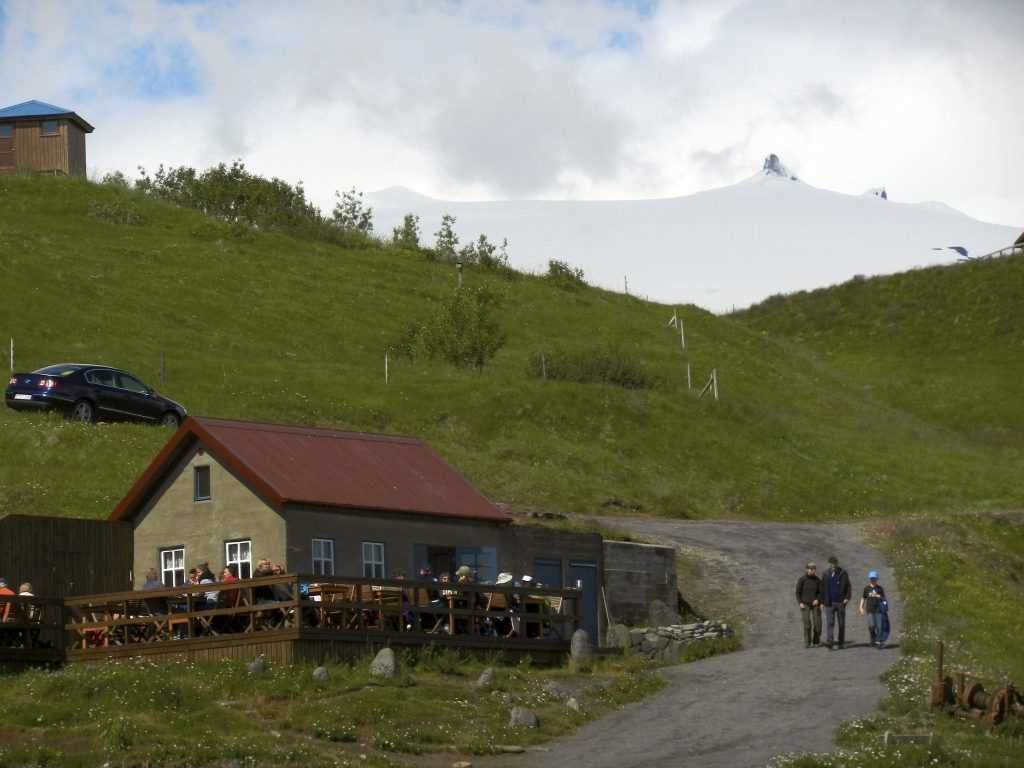 Fjöruhúsið is a relaxing setting for a break in Hellnar
Hiking around the Snæfells peninsula is a beautiful experience. The walk from Arnarstapi to Hellnar is especially spectacular, with its bird cliffs filled with screeching arctic terns and gulls. In the background is the Snæfells glacier peak.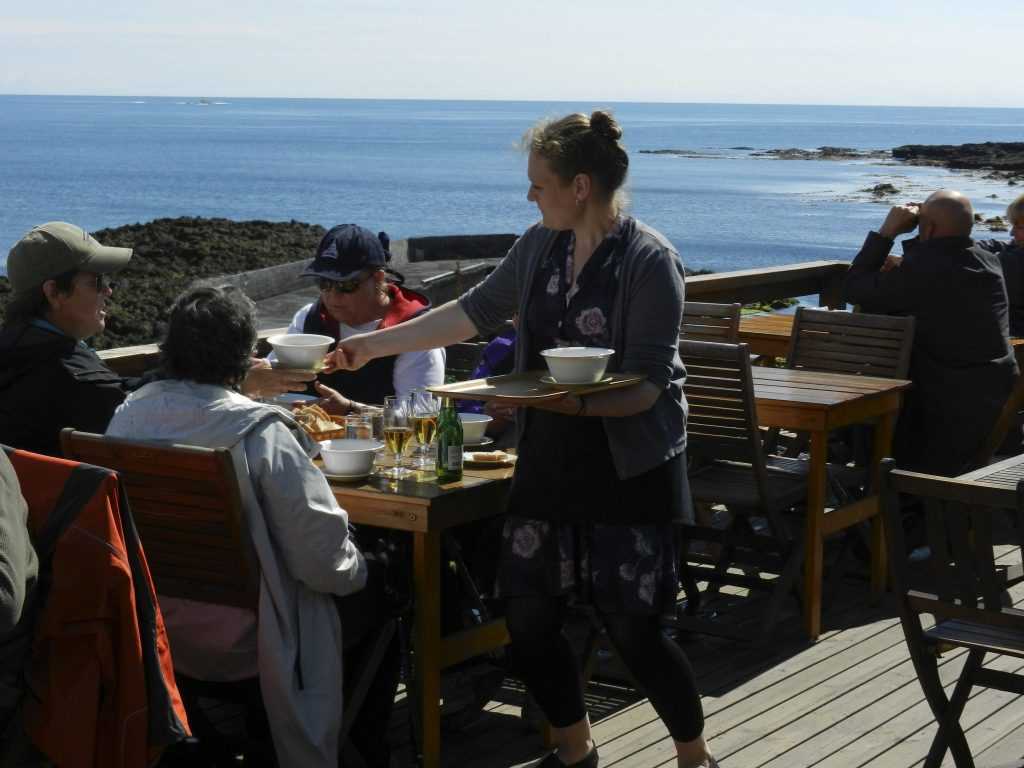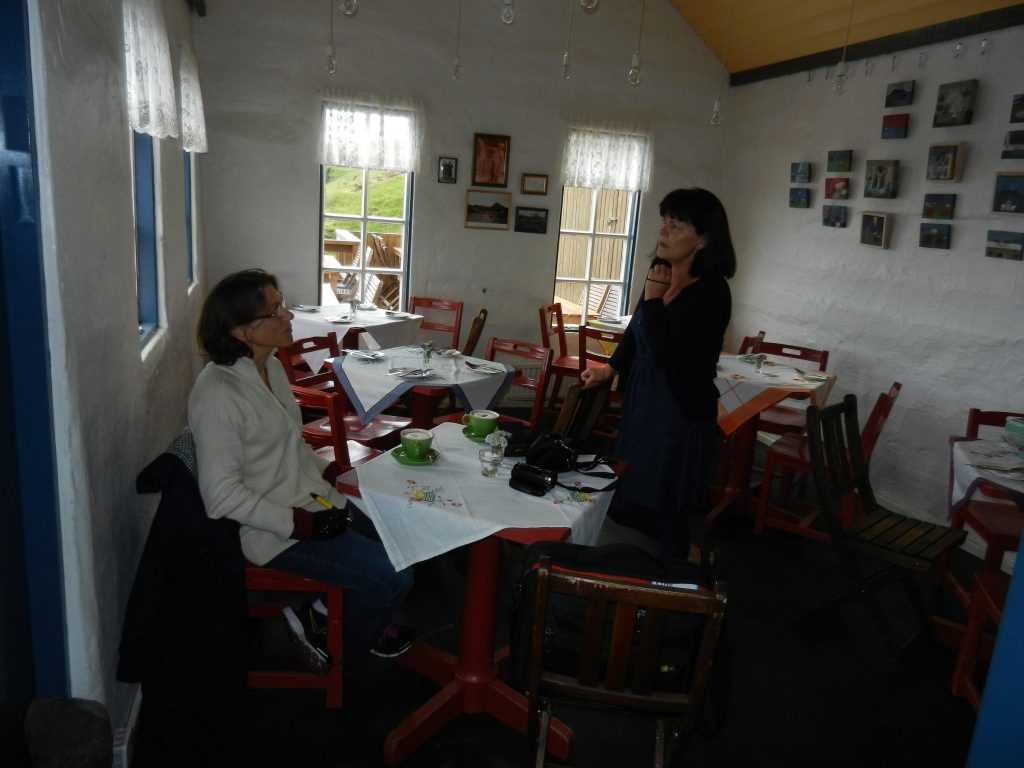 Right down at the harbour at Hellnar is Fjöruhúsið, probably the most picturesque café I have seen, surrounded as it is by the rocky bird cliffs, right under the Snæfells glacier. The cosy café seats two dozen inside but, on a sunny day, it is the outside seating that is always filled, as walkers take a rest and imbibe the beauty of the surroundings whilst enjoying a delicious snack or lunch.
Tour guides know the best places to stop and this is one of them, so it's popular. Open from Easter to October, the little family café provides seafood soup, homemade bread, vegetable or chicken quiche, pasta, waffles, a range of delicious cakes and drinks of all kinds, all with friendly service.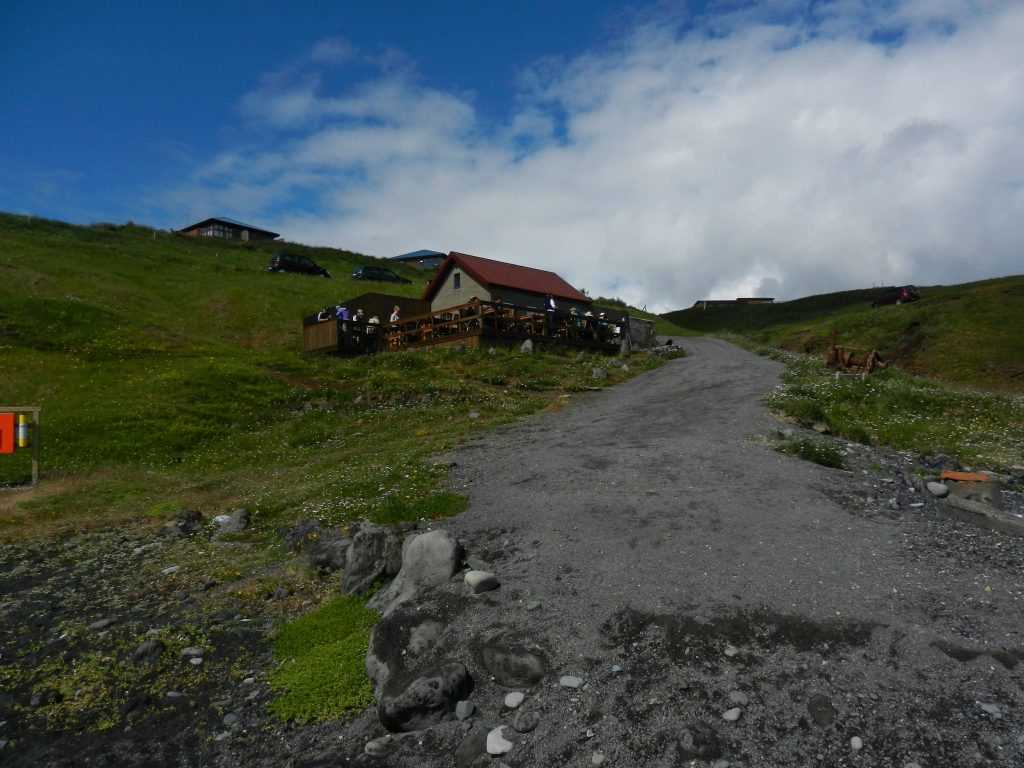 You'll find Fjöruhúsið easily when you're walking but if you're driving, go right down to the harbour parking spot and you'll see it perched on the cliffside.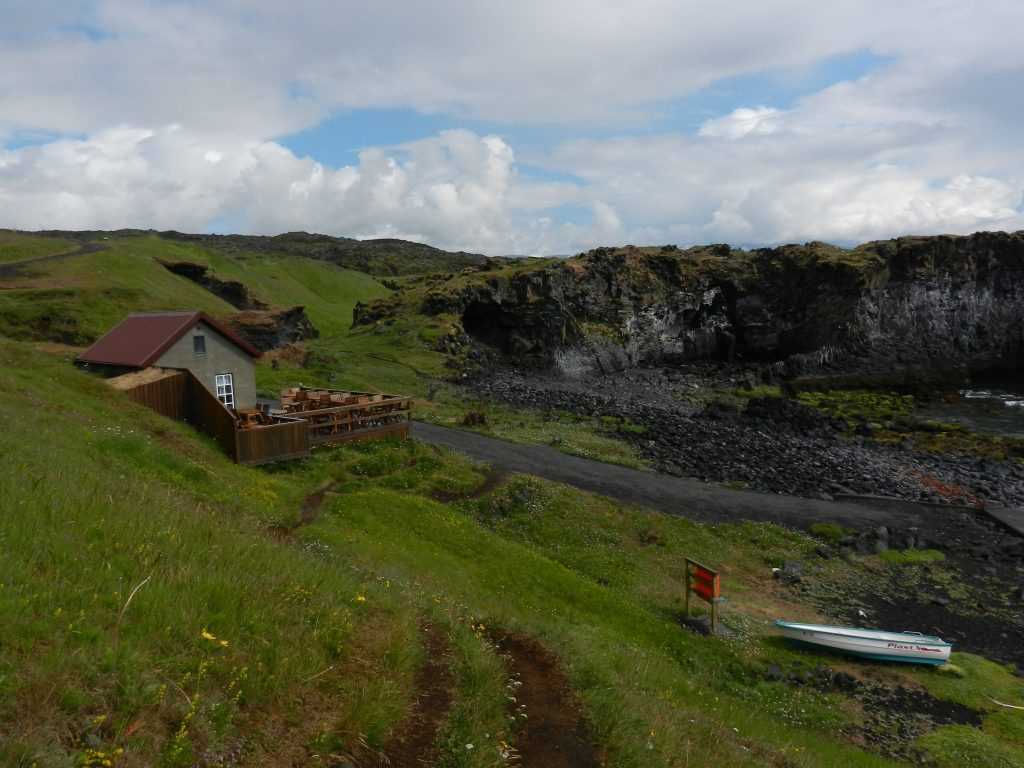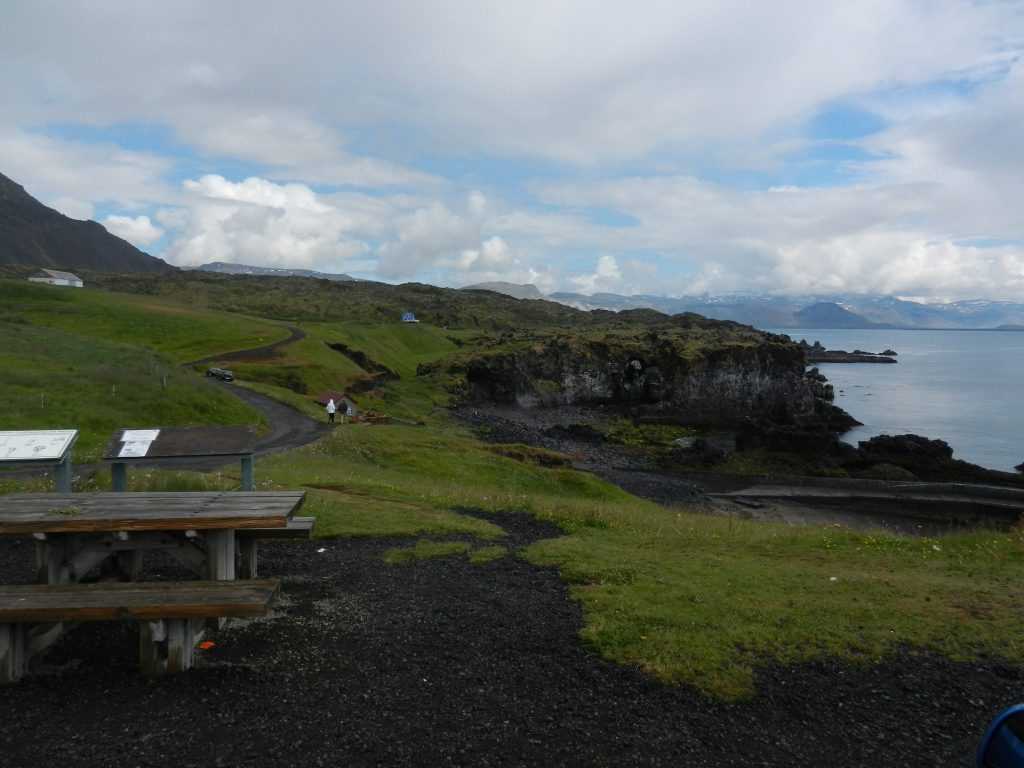 Fjöruhúsið Café
Hellnar • 365 Snæfellsnes
+354 435 6844
[email protected]
www.fjoruhusid.is