"Grundartangi is absolutely gorgeous"
It seems a natural step for Silicor Materials to choose Iceland for a new solar silicon plant, according to Michael Russo, Executive Vice president of sales, marketing and commercial business development. He says that Iceland has surpassed anything else the company has done anywhere else in the world. It was announced in July 2014 that Silicor Materials had selected Grundartangi in Iceland for the company's first large-scale solar silicon production facility.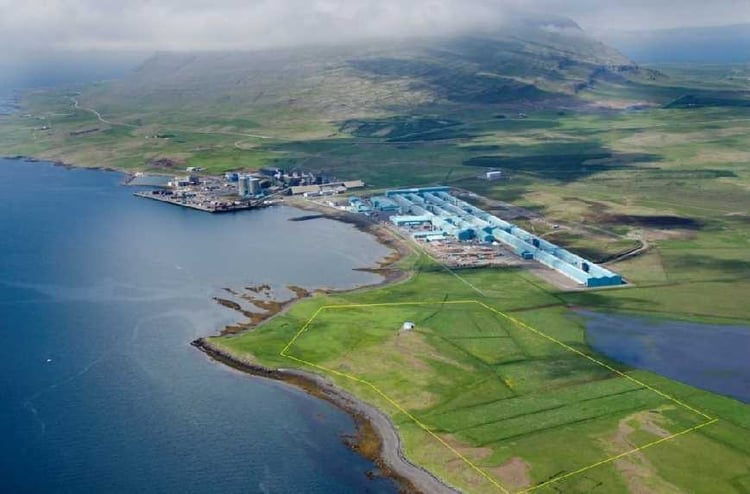 Discussions regarding the possibility of Silicor Materials building a solar silicon production facility in Iceland started in November of 2013. Michael Russo says that the progress made with the Icelandic community has far surpassed the
company's expectations. "Icelanders were extremely positive, and welcomed us with open arms. Everybody in Iceland has worked with us diligently, and the progress that we have made in the first six to eight months of working with Iceland surpassed anything else that we have done anywhere else in the world. So it seemed to be a natural step. The free trade agreement between the Icelandic government and China has also helped."
Silicor Materials was originally targeting to build a plant in the United States. In the process of going through the various milestones to start building this project, Russo says there was a potential solar trade war that was brewing, not only between the United States and China, but also between the EU, S. Korea and China. The trade dispute did materialize and remains in place today. China is the largest consumer of solar silicon today. The EU was able to negotiate a floor price for solar silicon imports to China, but the duties levied on US-manufactured solar silicon are as much as 60% depending on the manufacturer. As a result of these tariffs Silicor Materials had no choice but to look at alternative geographies—including Asia, the Middle East and Canada (where the company had a pilot plant)—before selecting Iceland.
Michael Russo has degrees in electrical engineering and computer science from the University of Connecticut. He has been in the high-tech industry for over thirty years and joined Silicor Materials in 2011.
Up to 60% duty in China
"When you build a one billion dollar silicon facility, you cannot just pick it  up and move it. But you can move manufacturing of solar cells and modules from one location to another, and that is exactly what the Chinese and Taiwanese solar manufacturers are doing to try to get around the trade restrictions." As a result of the tariffs imposed on US silicon imports to China, one US manufacturer, Hemlock, announced last year that would be shutting down their new billion-dollar facility before it even had come on-line.  
Russo says that the US placed tariffs on Chinese solar cell and module imports, which were a combination of anti-dumping and countervailing tariffs. These tariffs differ from manufacturer to manufacturer.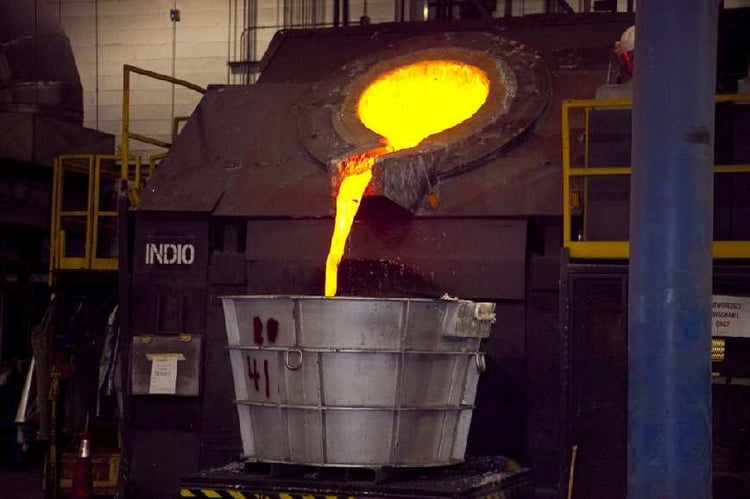 A very green process
Russo says that an educated workforce was one of the contributing factors in Silicor's decision to select Iceland as the location for the company's first large-scale plant. "There will be some training involved, that we will provide. Last year we conducted a couple of seminars at the local universities in Iceland that were very well attended. These were not training sessions, but educational meetings where we talked about our project and our process.  
Our plant in Grundartangi is targeted to have approximately 450 employees. Not all of these employees will be Icelandic, but we intend to use as many Icelandic employees as we can.
Another important factor in favor of Iceland was the lower cost of energy versus what we were paying in Ontario, Canada for our pilot facility there."
 
"And you can't beat the location," says Russo. Grundartangi is an absolutely gorgeous location for a plant. It is a deep sea port standing as one of Scandinavia's largest container ports with a total annual container throughput of 257,000 TEU.  This gives Silicor direct and safe access to key local and international markets."
Russo says that the long-term objective would be for Silicor Materials to have almost full Icelandic-made solar silicon produced at the new plant. Metallurgical silicon may come from Iceland, as well as the aluminum. The company's aluminum-based by-products would be sold to a third party and most likely shipped outside of Iceland for resale.
"Another great match between Silicor Materials and Iceland is our similar approach to the environment. Our process uses no hazardous or explosive chemicals. It is a very green process that will be the one of the key building blocks for green solar energy worldwide."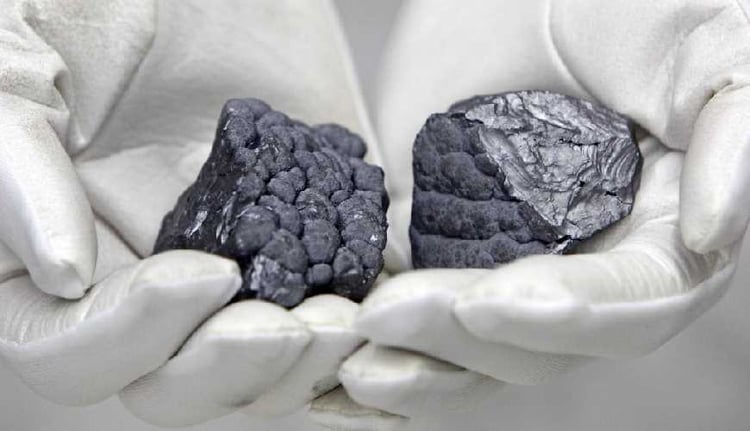 Four components
There are basically four inputs to the Silicor Materials process: Metallurgical silicon, aluminum, water and diluted hydrochloric acid. What comes out is purified silicon, an aluminum alloy (which we call master alloy), and polyaluminum chloride (PAC), which is a by-product of using the hydrochloric acid as a rinse for the silicon.
"We buy aluminum with the intent of reselling the master alloy back to aluminum companies for use in their alloy business. The price of aluminum is tied to the London Metal Exchange index so if the price of aluminum were to go up, it would not hurt our business because the price of the master alloy would increase accordingly."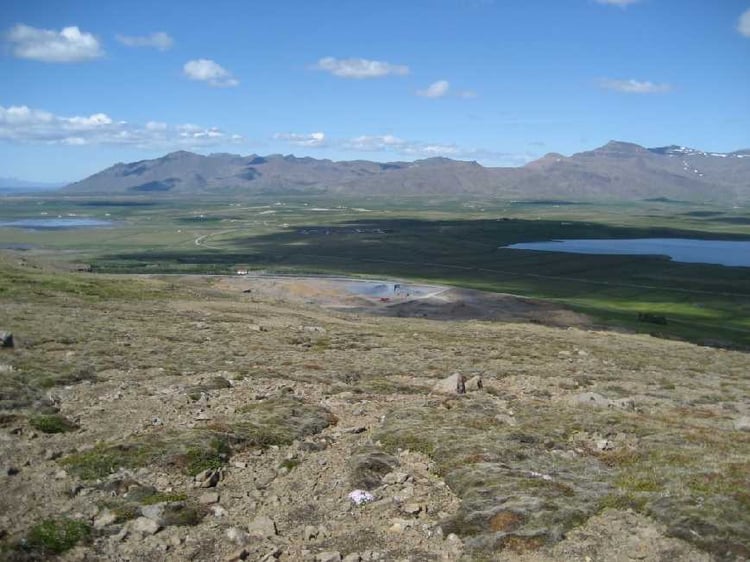 Russo said, "There are two primary processes to purify silicon for both the solar and semiconductor (electronic) markets. The first is called the Siemens process, which has been around for over 50 years. All of the patents on this process have expired and it is currently the dominant process used, representing approximately 85% of the silicon purifications processes worldwide. The second method is called the 'Fluid Bed Reactor' process, or 'FBR.' It is a continuous process, which is more energy efficient. The FBR process currently represents less than 10% of the market today, but is expected to grow.
The other processes currently make up 5 or 6% of the marketplace. Silicor's process is a unique and elegant way of purifying silicon for use in solar applications with lower capital and operating costs when compared to Siemens and FBR. It also does not use hazardous chemicals, and its by-products do not need to be recycled or disposed of in a fashion that may not be consistent with what Iceland believes to be the correct way of doing things. Looking at these factors, we believe we have the lowest cost process for purifying silicon."
The primary markets for Silicor's products are in Asia, Europe, Japan and the Middle East. Russo says that the distances from the company's plant to these markets will have little impact on Silicor's business model because of the strategic location of Iceland to these markets. Most of the silicon will be shipped by sea, which will take about 45 days to the furthest location of China.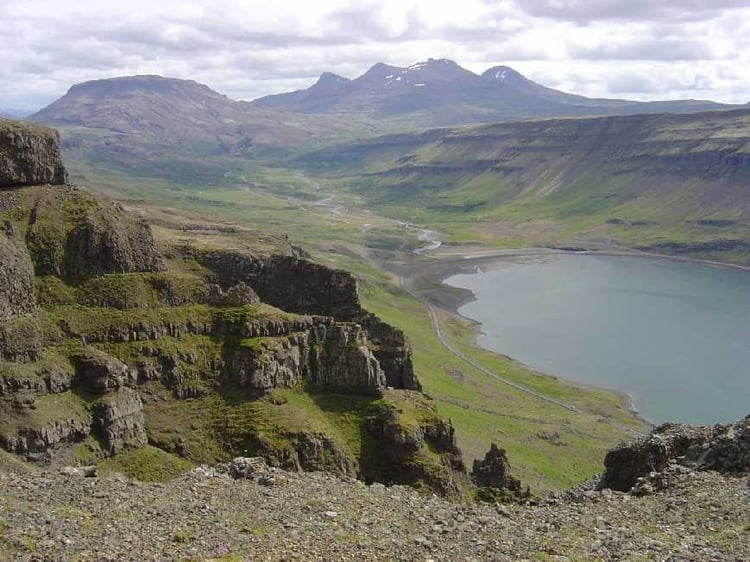 About 16 thousand metric tons
The annual nameplate capacity of Silicor's solar silicon production facility in Grundartangi will be 16,000 metric tons. However, Silicor's management believes that with some modifications to the process resulting in yield improvements, the plant could reach an annual output of greater than 19,000 metric tons. According to Russo, the company already has agreements for about 14,000 metric tons of this capacity. "Our customers have tested the materials we produced in our Canada facility and the results they saw met or exceed their current performance levels. It should be pointed out that the plant in Canada was a very manual plant with somewhat rudimentary equipment. Our plant in Iceland is going to be equipped by SMS Siemag, a 140-year-old German company with a successful history and experience in the type of equipment that will be used in Silicor's Iceland plant. We had over 400 employees in Canada with a capacity of just over a thousand metric tons. By comparison, we estimate we will have about 450 employees in Iceland at a capacity of 16,000 metric tons. The equipment and automation SMS will provide in out plant will be a significant contributor to the quality, cost and output of silicon from out factory.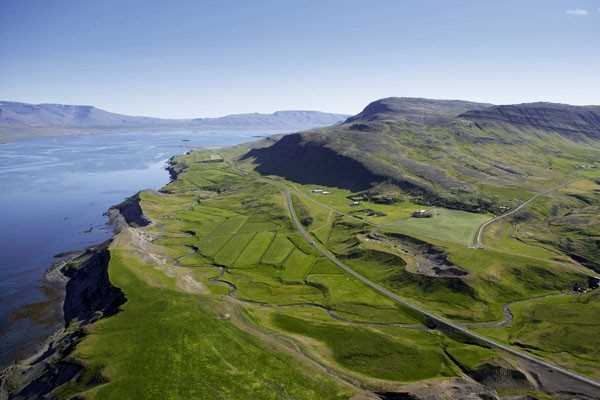 Russo believes that the total amount of silicon production capacity in the year 2018 will be about 459,000 metric tons, worldwide. Out of that, about 35,000 to 40,000 metric tons will be used in the semiconductor applications for electronics. The majority of the balance will go to the solar marketplace. "Silicor's 16,000 to 19,000 metric ton capacity will only represent about 5% of the total production capacity for solar silicon. We will therefore have to limit the number of customers we have, and obviously partner with the right customers.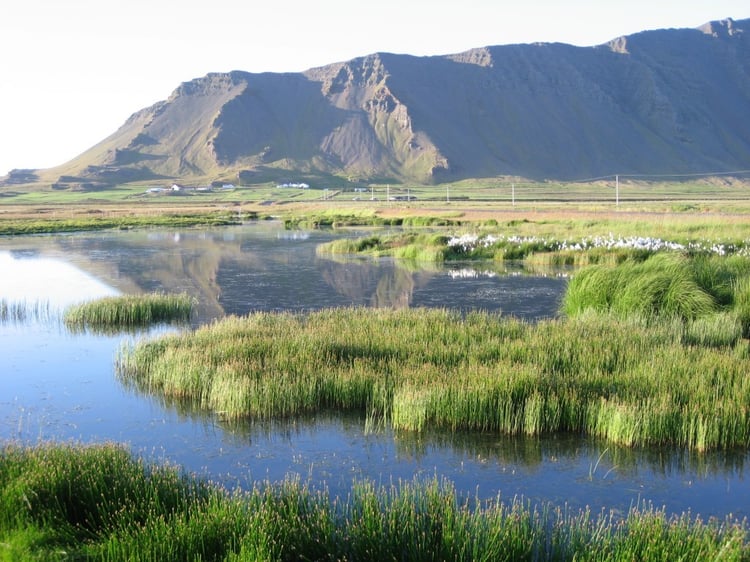 A boost for the economy
Russo says that Silicor Materials emphasizes the importance of good company conduct in every way in Iceland. "Let there be no question that we are in Iceland to make money, but we want to do it in a responsible fashion while boosting the Icelandic economy, supporting the surrounding communities and protecting the environment."
We will of course be competing for the most talented workforce in Iceland with the other companies in the area. In that sense those companies are our competitors. But we do not see them as competing with us.  They are not producing the same material for the market we are addressing."
Asked about possible scholarships or grants for employees to further their education, as a number of companies have adopted, Russo says: "We currently haven't been giving much thought to this area, but I do see educational grants and internships as a strong possibility."