Autumn has arrived in Harpa
The Harpa Culture and Conference Center, which opened ten years ago in May 2011, is one of Reykjavík's prominent landmarks. The house stands on the eastern edge of the entrance to Reykjavík Harbour.
Due to fewer restrictions on the number of people allowed to gather, many concerts and events are on the agenda. Harpa has more or less been closed for a year and a half due to the pandemic.
South of Harpa, two large and impressive houses are being built, the headquarters of Landsbanki Íslands, and Edition Hotel, the first five-star hotel in Iceland. These buildings will change the appearance of the capital considerably when they are completed.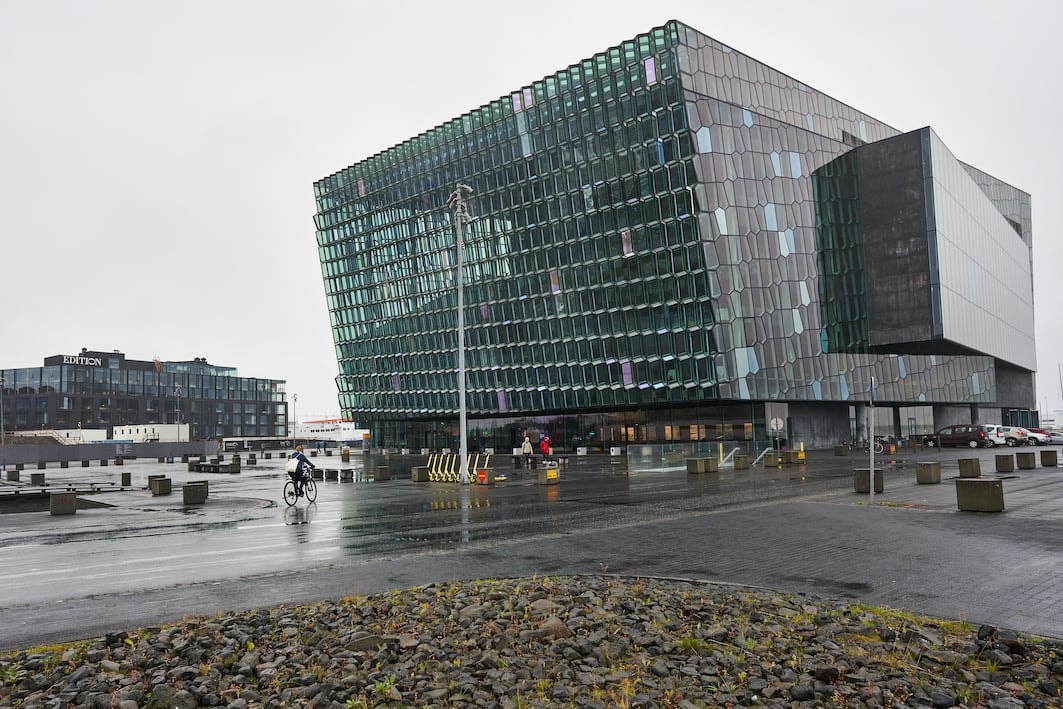 It was autumn, wind and rain at Harpa yesterday. To the left, you can see the Edition hotel, which will open soon.
Reykjavík 06/09/2021 17:44: A7R III / FE 1.4 / 24mm GM Photo and text: Páll Stefánsson