History Brought to Life
Snorrastofa Cultural and Medieval Centre
Snorri Sturluson (1179-1241), Iceland's best known Saga writer and scholar wrote such famous works as Heimskringla, which remains one of the most important sources of Scandinavian history; Snorra Edda, a handbook on writing poetry and probably Egil's Saga, the story of the Viking poet Egill Skalla-Grímsson.
Snorri's records of the Old Norse language and Nordic mythology are invaluable to modern scholars.  The quality of his writings made him the foremost historical writer of medieval times throughout Europe.His style, bringing his characters to life, makes his accounts fascinating reading even today.  A wealthy and powerful chieftain in the age of unrest and civil war preceding Iceland's loss of independence, Snorri Sturluson was murdered by his enemies in his home in Reykholt in Borgarfjörður in 1241.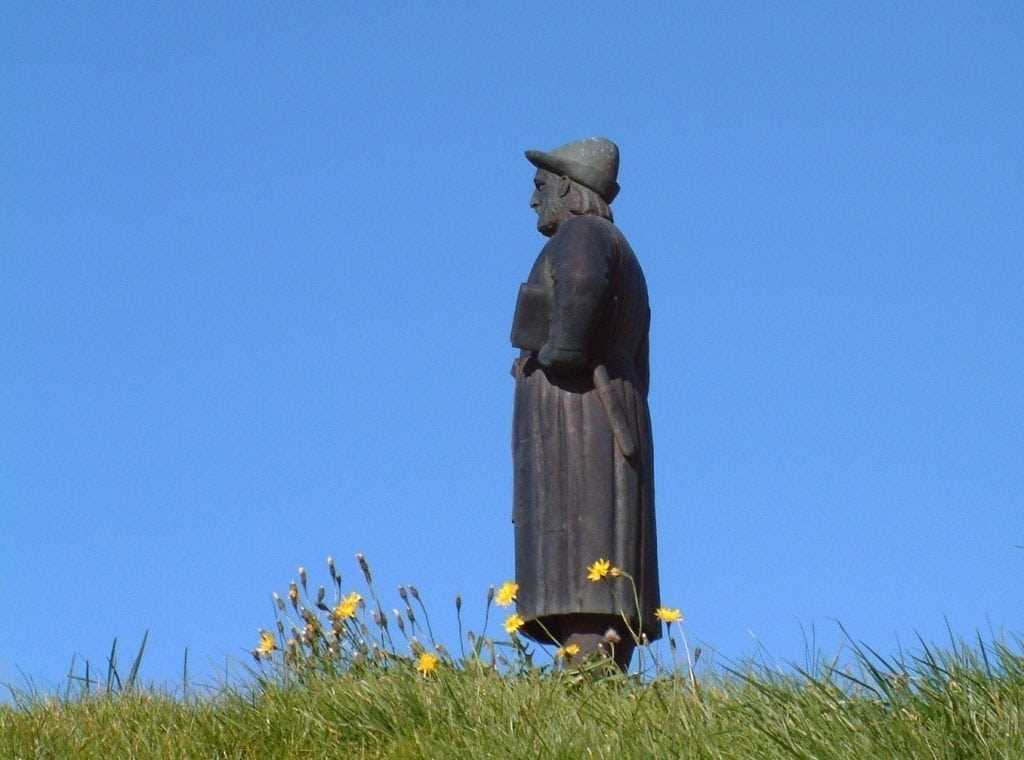 The Snorrastofa Cultural and Medieval Centre, founded in his memory, is situated in his ancient homestead, considered one of Iceland's most noteworthy historical sites. Snorrastofa manages various research projects, a library and museum, providing reception and information for tourists and scholars. A small gift shop offers books, postcards, and locally handmade souvenirs.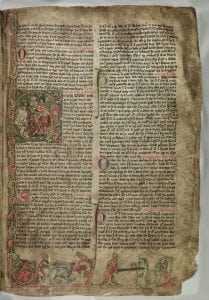 The museum has several exhibitions: "Snorri Sturluson and his time" addressing issues as upbringing, education, writing, religion, music, properties and manors, the use of hot spring water, armament, warfare, sea voyages etc.; "Snorri Sturluson and the history of Reykholt" and an exhibition on the archaeological excavation in Reykholt. Today remains of his farm with its tunnel to the bathroom and hot pot can be seen. Snorri piped water to the pool from the nearby Skrifla hot spring so, according to tradition, he could dictate his writings while relaxing in the pool.
A statue of Snorri by Gustav Vigeland stands in front of the building used as a country school from 1931 to 1995. Now the beautiful building, designed by Guðjón Samúelsson, is used for meetings and conferences with apartments and study facilities for scholars.
There are two churches in Reykholt: the old church, consecrated in 1887, now beautifully restored and the new church, built between 1988-1996, connected to Snorrastofa. The latter has state-of-the-art facilities for musical presentations. It is famous for the quality of its year-round concerts.
Visitors not only come to Reykholt for its history but also to enjoy the rich cultural life and peaceful stay in this lovely country village. At Fosshótel Reykholt there is an excellent restaurant. Accommodation is available in the three star hotel, Steindórsstaðir farm across the river and Nes farm, which has a 9-hole golf course.
The main attractions of the area are the Hraunfossar waterfalls; Húsafell (a woodland area between lava fields and glaciers and popular holiday resort with a nice swimming pool); Deildartunga spring, (the largest hot spring in Iceland); and the snowmobile tours available on the Langjökull glacier.
Snorrastofa
Reykholt • 320 Borgarfirði
+354 433 8000
[email protected]
www.snorrastofa.is