Hoflandsetrið Restaurant
A Fine Example of Icelandic Home Cooking at its Best
The 'flower town' of Hveragerði is home to Hoflandsetrið Restaurant, with its warm and inviting interior, imaginative pizzas and traditional Icelandic home cooking.
Pizzas with Pizazz
The clever use of bananas and pineapple in the 'Janis Joplin' or the 'Brjálaður Banana' (crazy banana) with pepperoni and bananas give Hoflandsetrið's pizzas a surprisingly creative twist. The 'Heilsuveisla' pizza, with a healthy crust made with five whole grains and a hint of cumin and sesame seeds, endows this pizza with a wonderful flavour that you won't find anywhere else.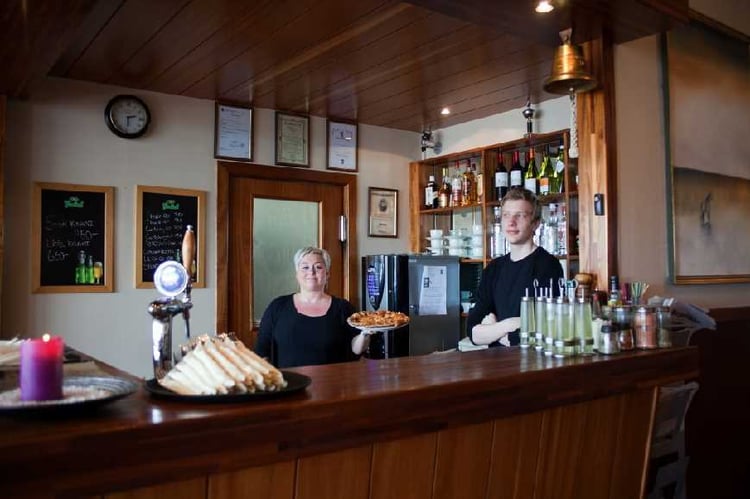 Home Cooking
A selection of warming Icelandic specialities makes up the lunch buffet and varies from day to day (week-days only) and is popular amongst locals. A banquet room comfortably seats groups of up to 60 guests.
Three generations of the Hofland family work side-by-side to make this one of the most successful restaurants in South Iceland.
Hoflandsetrið
Breiðumörk 2 • 810 Hveragerði
+354 483 4467
[email protected]
www.hoflandsetrid.is