IN PASSING
Dagur Gunnarsson
Kubburinn
June 26 – September 13, 2015
 
Good portraits move our inner core because they arouse curiosity and reactions which span the whole emotional scale. We constantly scan the faces we meet, it is a part of our subconscious alarm system. Is it a friendly face or is it hostile? Related to us or exotic? Happy or mad?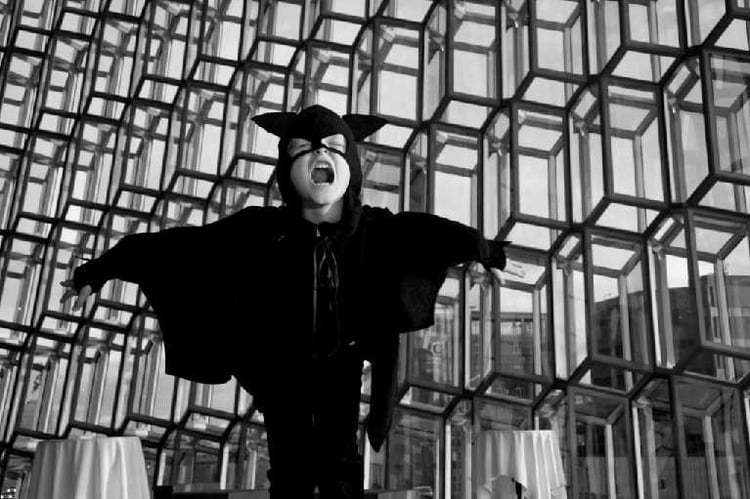 Portraits talk to us directly. No diplomas are required to read faces – it is a gift we are endowed with from birth. The subject on the photographs we see here are of people that the photographer has met for various reasons. Some are friends and relatives or colleagues who couldn´t escape his lens. Others he has interviewed in some media, which explains the high percentage of artists in this series of photographs.
Is the photo true to its subject? Is it possible to interpret the inner core of a model in one photograph? Moreover, is it desirable?
Dagur Gunnarsson has reached the conclusion that people are simply charming, it is charming to observe faces, unleash your imagination and create stories about each face. We live in a society of humans and this series is a part of a lifelong research of that society.
By observing other people the photographer inevitably looks within, arguably looking for himself, comparing himself with other people through the lens – mirroring himself in others.
Reykjavík Museum of Photography
[email protected]
 
Ljósmyndasafn Reykjavíkur
Tryggvagötu 15, 6. hæð
Sýningar opnar mánudaga til fimmtudaga 12:00 – 19:00
Föstudaga 12:00 – 18:00
Um helgar 13:00 -17:00
Reykjavík Museum of Photography
Tryggvagötu 15, top floor
Free entrance
Opening times:
Monday – Thursday12:00 – 19:00
Friday 12:00 – 18:00
Weekend 13:00 -17:00