Júlíana Sveinsdóttir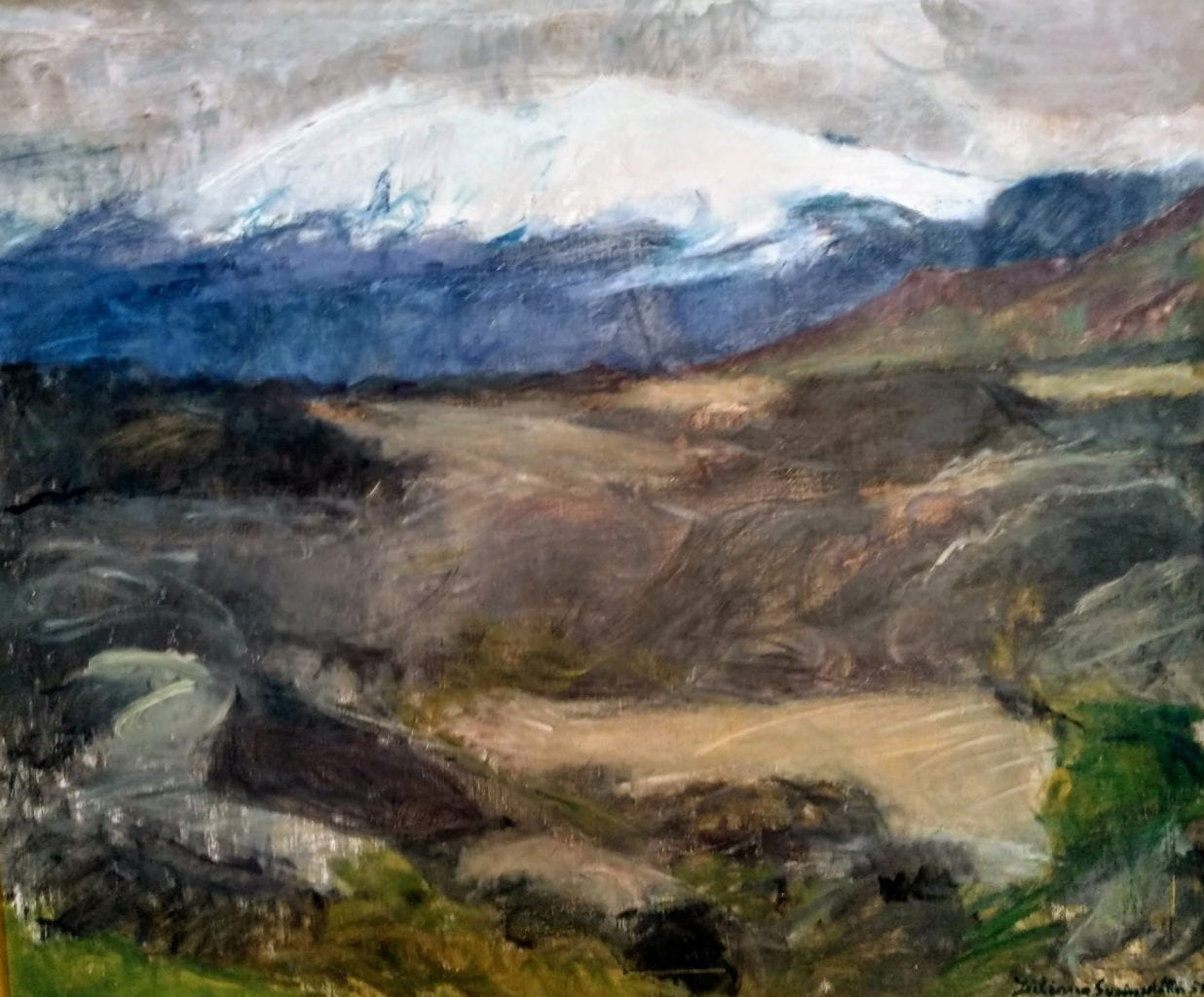 Júlíana Sveinsdóttir (31 July 1889 – 1966) was one of Iceland's first female painters and textile artists. Taught initially by prominent Icelandic artist Þórarinn B. Þorláksson, Sveinsdóttir settled in Denmark and returned to Iceland in the summers, the visits inspiring her landscape paintings, one of which won the Eckersberg Medal in 1947.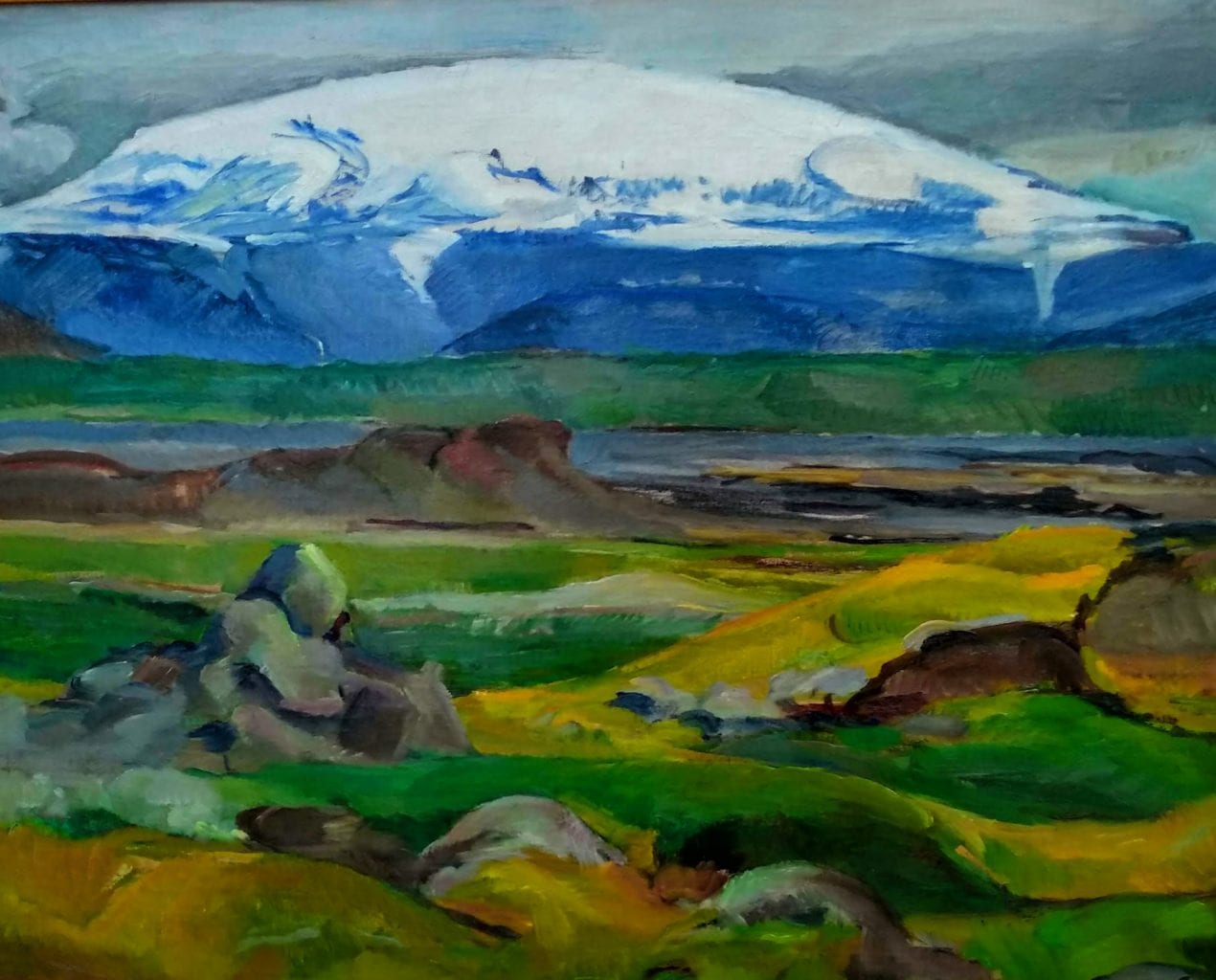 Sveinsdóttir was an active supporter of artists and the arts. She was an early member of the Danish Female Artists' Society, and sat on the boards of the Charlottenborg Exhibition and the Royal Danish Academy of Fine Arts. Though best known for her painting, Sveinsdóttir was also a significant artist working in textiles, her commissions including a rug that decorated the court chamber of the Supreme Court in Copenhagen. Sveinsdóttir was born in Vestmannaeyjar (the Westman Islands), off the southern coast of Iceland, on 31 July 1889.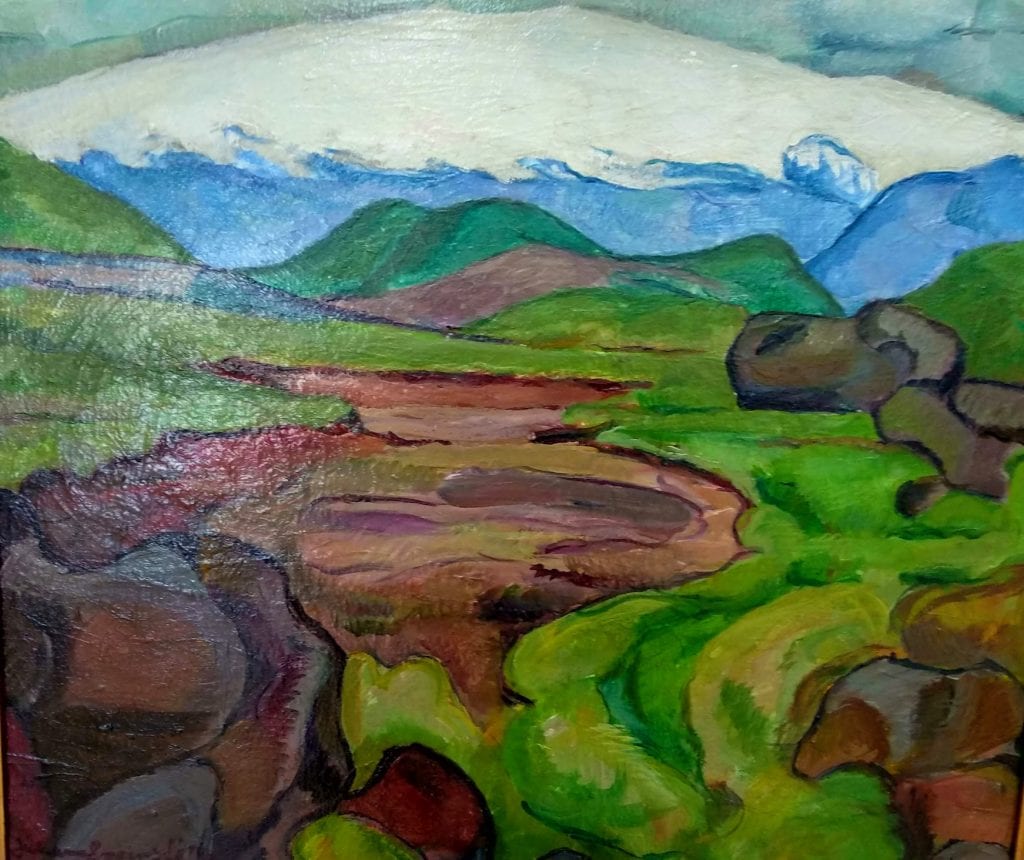 Sveinsdóttir's interest in art was sparked at school, and by the time she was twenty she had received lessons from one of Iceland's most famous twentieth century artists Þórarinn B. Þorláksson, and travelled to Copenhagen to study in several private drawing schools, and finally the Royal Danish Academy of Art. Apart from a brief period in the late nineteen twenties, Sveinsdóttir would make her home in Denmark, and though she always entertained the idea of returning to Iceland to live, she never did so. However, while she spent much of her working life in Denmark, her summers were spent in Iceland, and the country's landscapes were the principal subject of her paintings. She was intensely conscious of her heritage, writing "I have always wanted to bring my works back home and defend myself. Yes, defend my absence from the country, show people what I've done, remind them that I'm woven from a more Icelandic thread than anyone else".