Langjökull is the second largest glacier in Iceland
Langjökull glacier is at Reykjavik's doorstep only 2-3 hours north west ofthe capital city by road. It is a fantastic winter wonderland which is accessible from Reykjavik all year when using the right equippment. Several tour operators offer trips to the glacier all year.
Langjökull is the second largest glacier in Iceland after Vatnajökull glacier and covers nearly one per cent of the country's surface or 950 km². Its highest point reaches 1450 meters above sea level. The glacier is quite thin in places, only 100-200 meters, but its average thickness is 220 meters and its maximum thickness is 700 meters.
The name Langjökull is most likely inspired by the fact that the glacier is fairly long (55 km) but narrow (15 km) hence the English translation of the word which means long-glacier. Lengthwise, it lies in a south-west to north-east direction just like the active volcanic belt in Iceland. Scientists forecast that Langjökull glacier, and in fact every single glacier in Iceland, will melt and disappear within the next one hundred years due to climate change.
Most visitors to Iceland visit at least some of the attractions near glacier Langjökull, i.e. Geysir geothermal area and Gullfoss waterfall (Golden waterfall). The glacier can be seen from the south on a reasonably clear day from the 10 km long road between Gullfoss waterfall and Geysir geothermal area.  A jagged palagonite volcanic ridge, Jarlhettur (934 m), formed in a sub-glacial fissure eruption. It stands right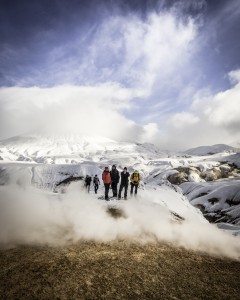 in front of the icecap on the south side and frames it nicely. Looking at Jarlhettur ridge from the road between Gullfoss waterfall and Geysir geothermal areas it looks like a crown or a coronet of sorts which most likely inspired its name; jarl meaning Earl or chieftain, and hettur meaning headwear.
Great Source of Water
The south west of Iceland would simply not be the same without glacier Langjökull. Melt water from the glacier travels via subterranean channels into Lake Þingvallavatn about 50 km to the south west. Lake Þingvallavatn happens to be Iceland's largest natural inland lake and contains an incredible amount of fresh clear and clean water. Melt water also flows in a westerly direction via subterranean channels to the geothermal areas in Borgarfjörður valley. The most famous hot spring in that region is Deildartunguhver which is also Europe's most prolific hot spring. And finally, melt water flows into the Hvítá Lake (White lake) to the east of the glacier and from there it turns into Hvítá River (White river) which tumbles down two cascades, i.e. 11 meters and 21 meters, and is known as Gullfoss waterfall.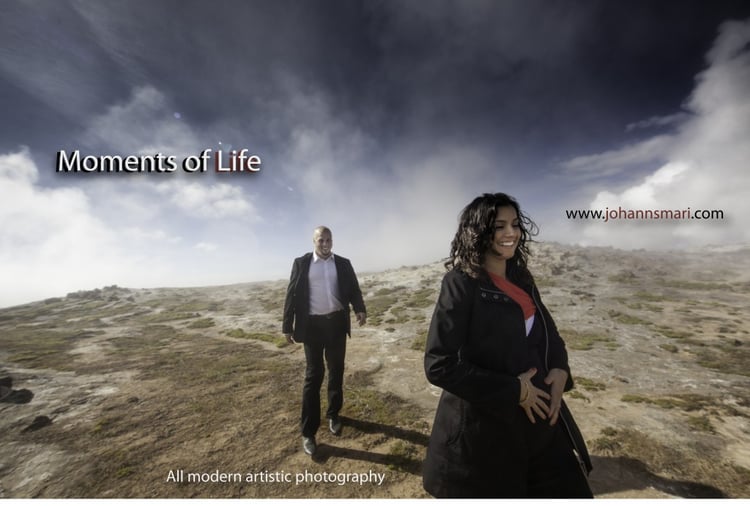 Volcanic Activity
At least two volcanic systems exist under Glacier Langjökull, i.e. on the south side and north side. The area is quite volcanically active but written accounts of volcanic eruptions in and around Langjökull do not exist, except on Hallmundarhraun lava field. This lava field dates back to the early 10th century and flowed 50 km from its source on the western side of the glacier in a westerly direction to Hvítársíða. The greatest tubular lava cave systems in Iceland are found in this lava field; Stefánshellir, Víðgelmir and Surtshellir. Hallmundarhraun lava field is named after Hallmundur who was a character in the Icelandic saga Grettissaga. When the next volcanic eruption takes place in the area is anyone's guess but it can easily be within our lifetime.
Frozen Playground
Langjökull is one of Iceland's favourite winter sport playgrounds and it is accessible all year when using the right equipment. Generally speaking the two mountain routes to the glacier are accessible by regular vehicles in the months of July and August. These routes are Uxahryggjavegur (F52) on the western side, and Kjalvegur (F35) on the eastern side. Other months of the year the glacier is usually inaccessible to regular vehicles. This is when the so called Super jeeps come into their own.
Tours typically start in Reykjavik and head out either to the west of the glacier or to the east of the glacier. A tour to the west usually includes a visit to attractions such as Reykholt cultural centre, Hraunfossar and Barnafoss waterfalls, and Deildartunguhver hot spring. Attractions east of the glacier include attractions such as Þingvellir national park, the world renowned Geysir geothermal area with Strokkur spouting hot spring, and Gullfoss waterfall.
Northern Lights From a Different Perspective
For the very first time there is a scheduled tour option from Reykjavik to the glacier with the idea of searching for the northern lights. Reykjavik Excursions offers an eight and a half hour Glacier & Monster Truck Adventure tour. Participants drive from Reykjavik in a regular bus but switch to a one of a kind 8×8 monster truck along the way, which brings them onto the Langjökull glacier.  Guests have the opportunity to learn about the Northern lights, the glacier itself, the local nature along with some local stories. A stop at a local farm provides guests with the opportunity to enjoy optional light refreshments, coffee, and local farm style icecream. 
[table caption="Contact Information – Reykjavik Excursions" class="row-fluid"

border="5″

width="100%" colwidth="50% | 50% " colalign=" center | center"]
BSI Bus Terminal ◦ 101 Reykjavik,[email protected]


www.re.is

,tel: +354 580 5400
[/table]