Do you want to know everything about the first settlers in Iceland?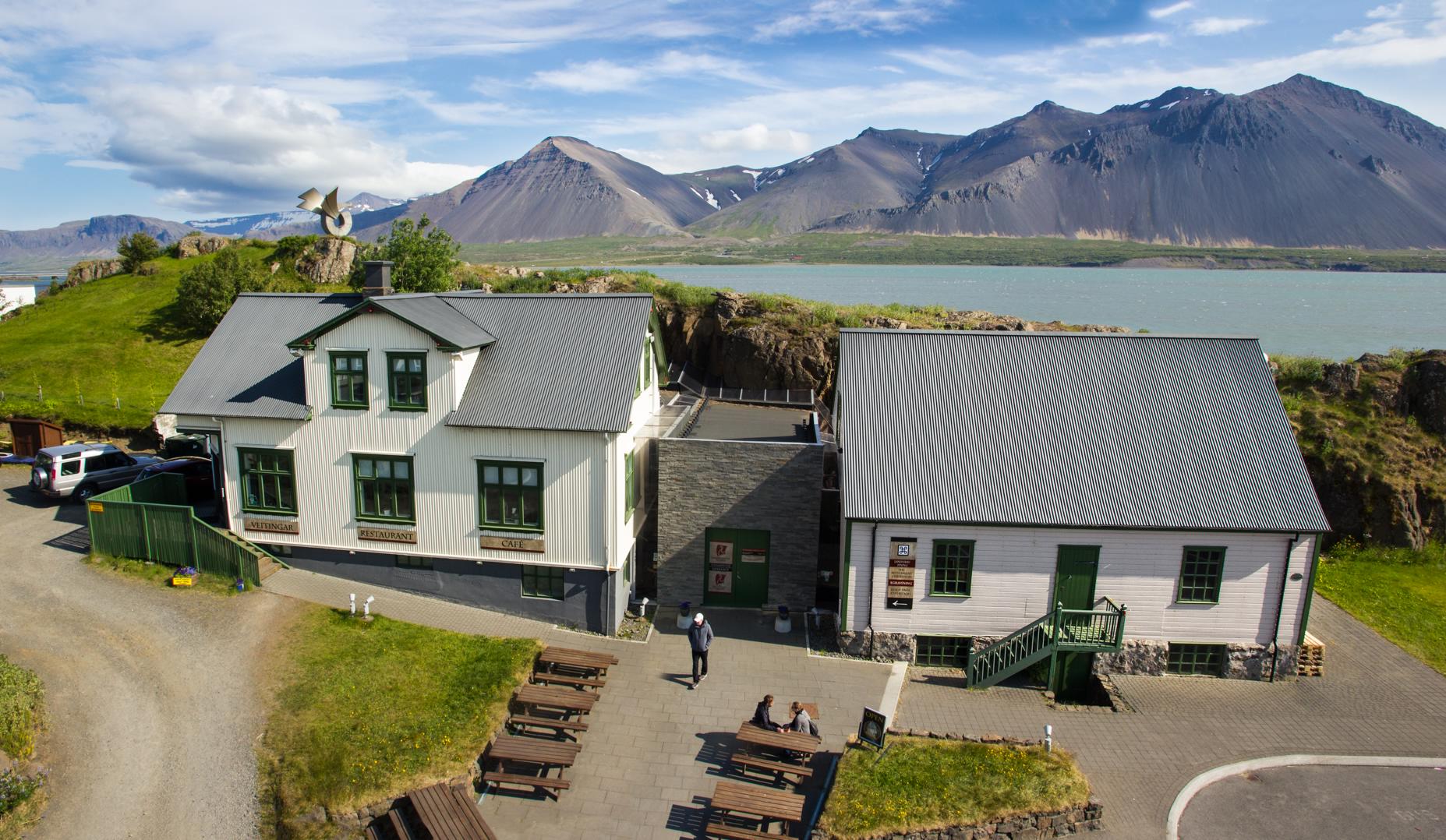 The Settlement Center is only a one hour drive from Reykjavík
Some 1100 years ago, Iceland was a place covered with impenetrable forests and dangerous bogs, and it took groups of bold men to cross the rough North Atlantic sea, to discover the remote island and determine to settle there in order to start a new life. They were the first to name rivers, mountains and places that are world famous today, and many farms are still able to trace their history back to the days of the Settlement. As the most important source of Iceland's history, the Sagas are a collection of exciting stories built around these first settlers. Understanding Iceland completely means paying tribute to their achievements, which made the country what it is today.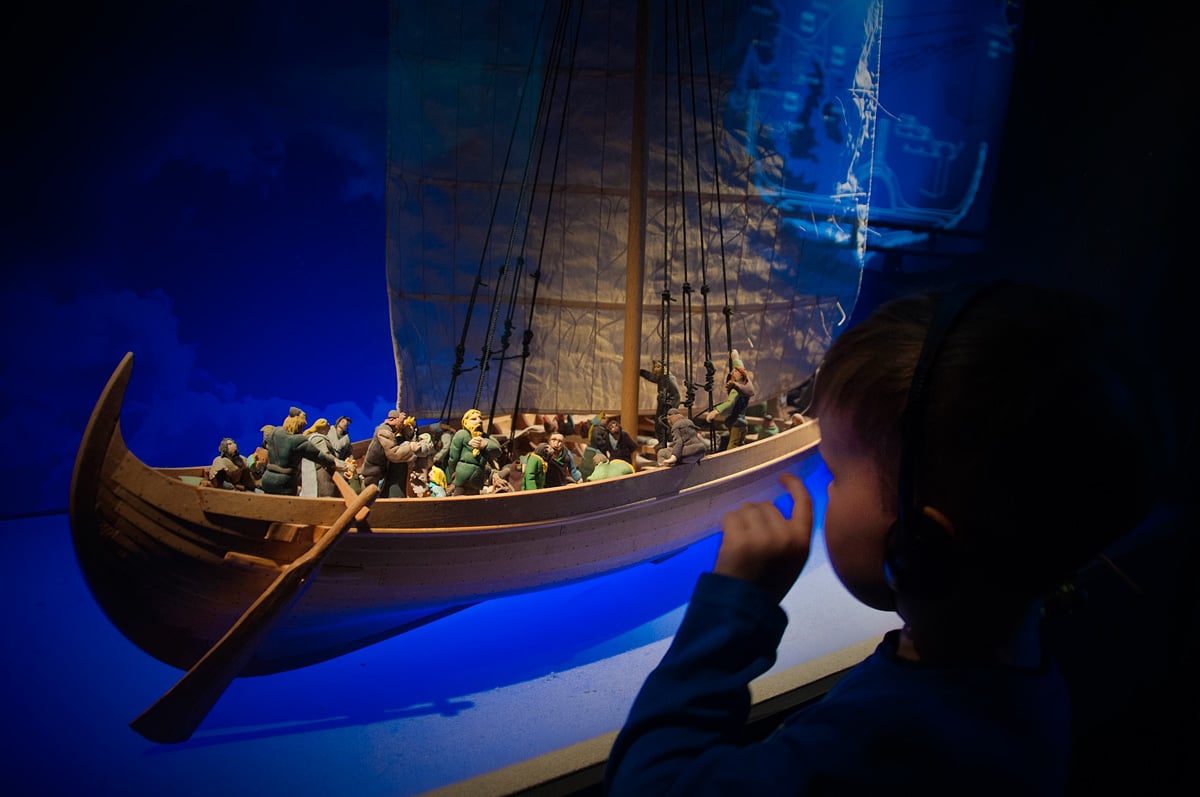 A Warehouse of Exhibitions
In 2006 an Icelandic couple, actor Kjartan Ragnarsson and news reporter Sigríður Margrét Guðmundsdóttir, decided to dedicate a project to the story of the Settlement. They found a charming old warehouse in Borgarnes in West Iceland and started building up two exhibitions on the brave pioneers who followed their curiosity into the unknown. Provided with an audio guide available in 15 languages, visitors find themselves in an elaborate labyrinth that displays history in a really exciting way. Step onto a moving boat and get the feeling of how it must have been to cross the ocean in an open boat! Listen to stories, while figures behind the glass silently watch over you. On the lower floor the exhibition of Saga hero and settler's son, Egill Skallagrímsson, takes you right into the story, with Egill's spirit at your steps.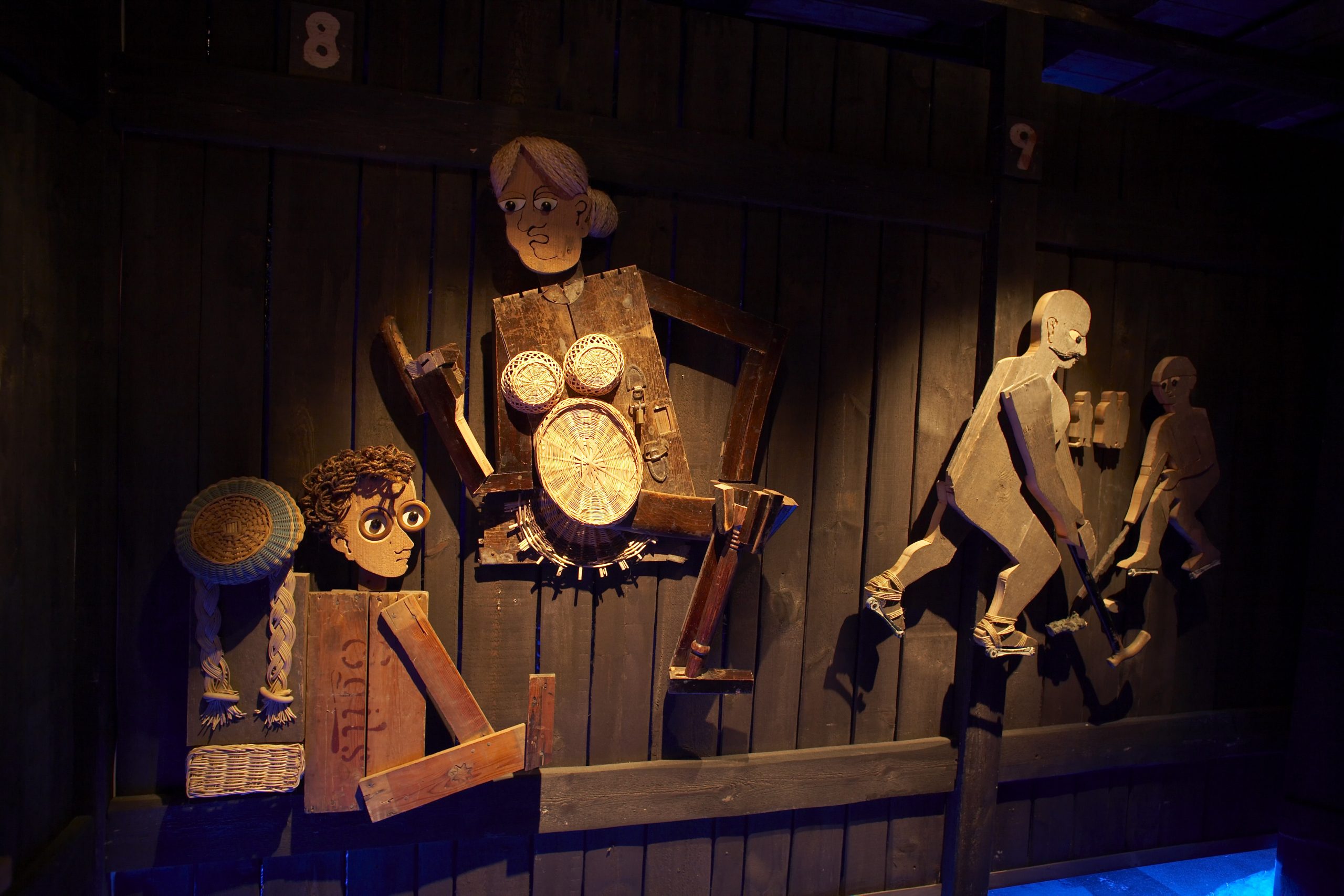 Transformed through Art
Visual artists from Iceland and abroad contributed their work to both exhibitions, transforming it into a unique experience. Each audio tour takes 30 minutes, leaving the visitor with the deep desire to learn more. The Settlement Center's shop serves as a treasure chest of books on Saga literature, as well as Vikingthemed handicrafts and woolen items created by local artists. Take your time to complete your visit with a dinner in the cosy restaurant that catches the atmosphere of the house perfectly and boasts a range of sophisticated Icelandic food at reasonable prices