Paradise in the North
New Hotel in the Forest Kjarnaskógur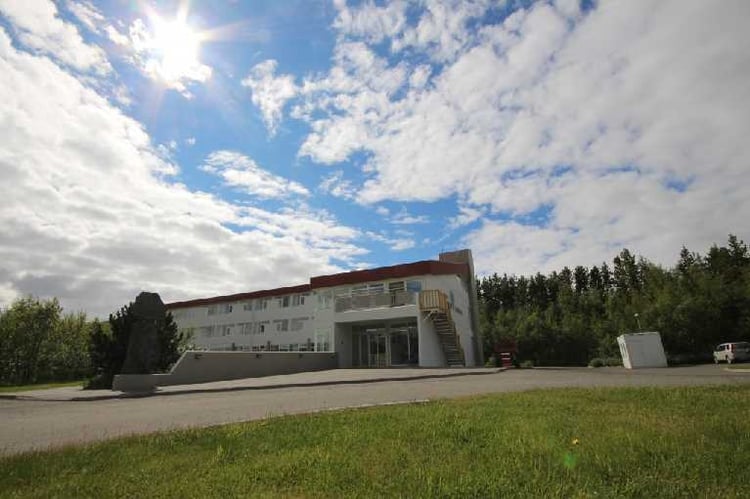 "We opened a brand new and very beautiful hotel last June in the attractive wooded area Kjarnaskógur. And we named it Hotel Kjarnalundur. Here we are surrounded by nature so our guests can really relax and fill themselves with energy," says Erna Kristín Hauksdóttir the hotel manager.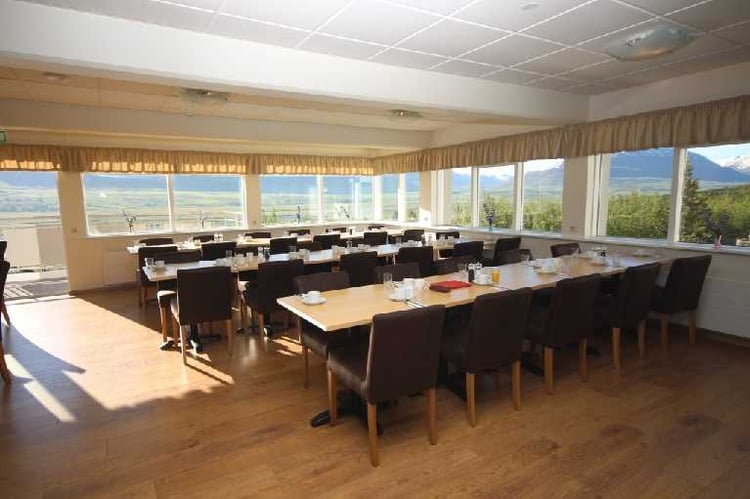 Hotel Kjarnalundur is located on the edge of Kjarnaskógur, only 5 km from downtown Akureyri. The hotel offers a unique setting in terms of outdoor enjoyment, health and well-being. In Kjarnaskógur, which is one of the most popular outdoor areas in Akureyri, the possibilities are endless.  There are two playgrounds, picnic areas, barbecue facilities, rest rooms and a volley ball court as well. For bird lovers, the area has a very varied bird life, and one can find a bird watching shelter by the marsh Hundatjörn in Naustaborgir. And  there are many attractive hiking trails. There is also a specially designed mountain biking track. The walking paths for skiers are plowed in winter.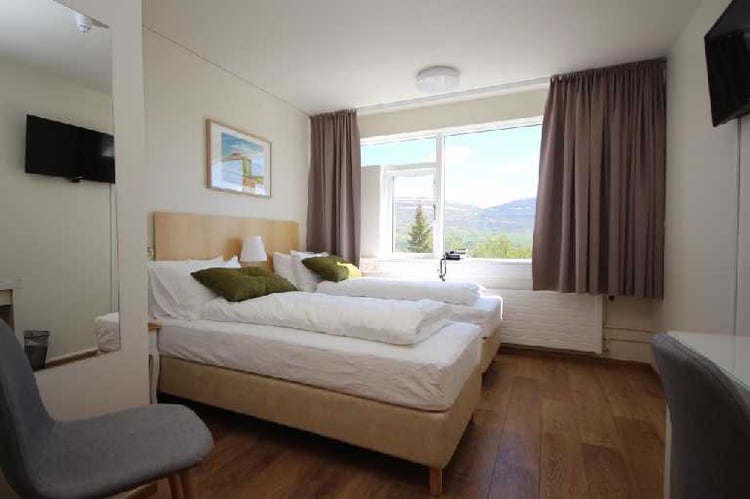 Health Centre
"The bookings are good in our new hotel and we look forward to meet new quests. The atmosphere in the house is very nice and the spirits friendly. It was built as a health centre to begin with and here we are going to offer a new health centre," says Erna Kristín. She says that in the near future the  health centre will be equipped with hot tubs, infra-red sauna, massage and fitness area.
Hotel Kjarnalundur is a 46 room hotel on four floors. The rooms range in size and prices to give guests affordable options. A suite is comprised of a sitting room, bedroom and bathroom. There is a restaurant on the 2nd floor where guests can enjoy breakfast and a dinner buffet.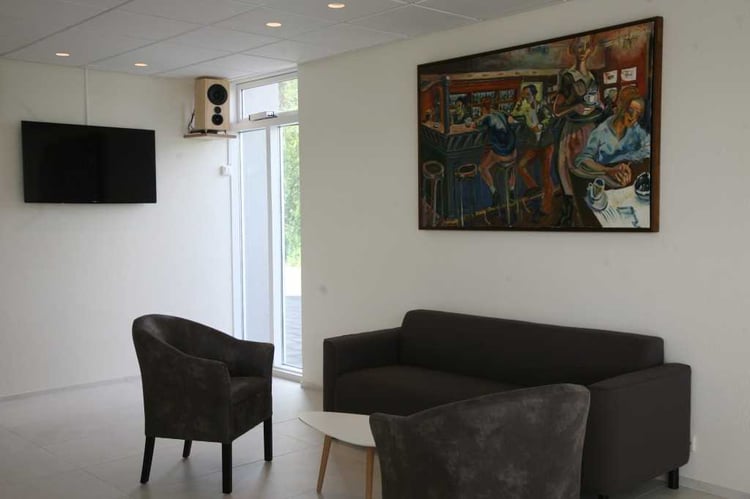 The building has elevator service and handicapped access to all four floors. There are five rooms specially designed for wheelchair access.
Free Wi-Fi is offered in the café in the reception area.
Hotel Kjarnalundur
www.kjarnalundur.is
[email protected]
TEL: +354 460 0060