Exploring the Majestic Ölfus Disctrict
Tourists travel to the Ölfus District for its pristine black sand beaches, vast lava fields and the charming town Þorlákshöfn. It's easy to fall in love with the remoteness and quiet of the region, while never feeling uninspired for even a second. The beauty feels endless. Waves crash along the harbour, while sea birds bask in the summer sun, and locals take a stroll along the coastline or stop to visit the local Þorlákskirkja church.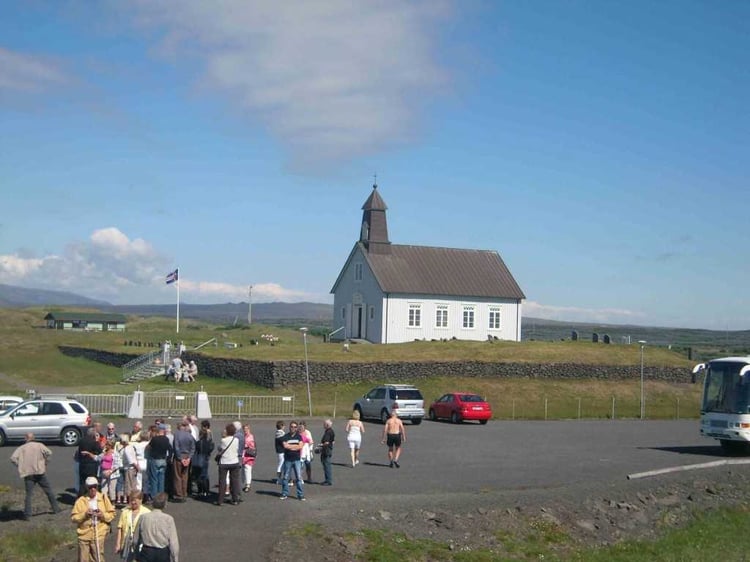 The region has much to offer. A favourite for many is Skötubót, an expansive sandy beach, where you could find swimmers bathing in the sea and surfers trying to catch a roaring wave.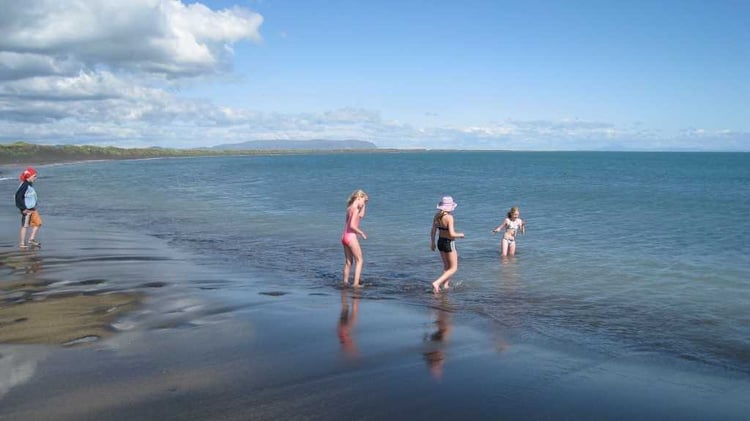 If a heated swim is what you're after, a visit to the swimming pool in Þorlákshöfn is a must. The spacious 25-metre outdoor pool is one of the town's main prides. It also has a smaller indoor pool, water slides and climbing towers for the little ones and a variety of hot tubs at different temperatures.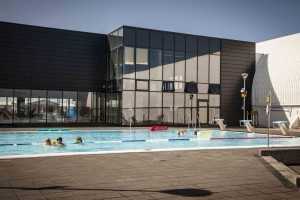 Path to Health
In addition to a fantastic sports complex, the region also has a health path. You can follow the trail throughout the town and find signs that explain exercises one can do.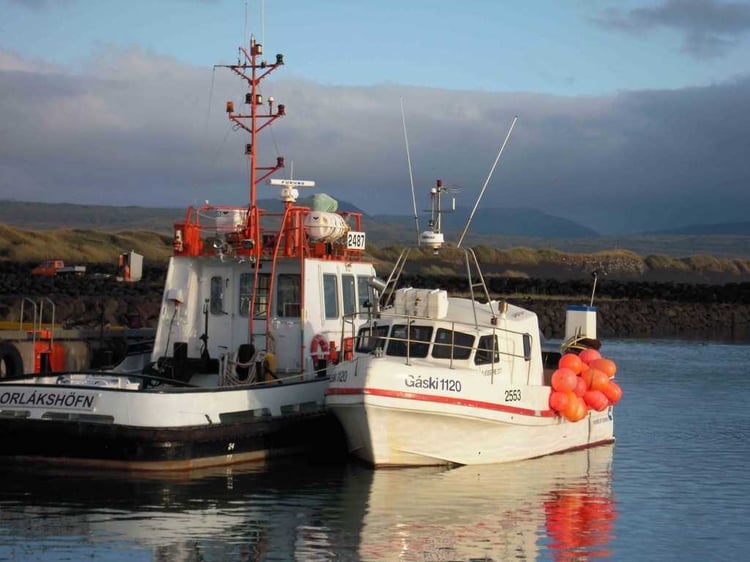 Local Food
After a day of exploring the beautiful surroundings, consider a stop at the lovely Hendur í Höfn café, which emphasises local, organic food. The food is delicious, children eat for free, and remember to save room for dessert – they have a delectable chocolate cake that has five types of chocolate in it.

Ölfus has something for everyone!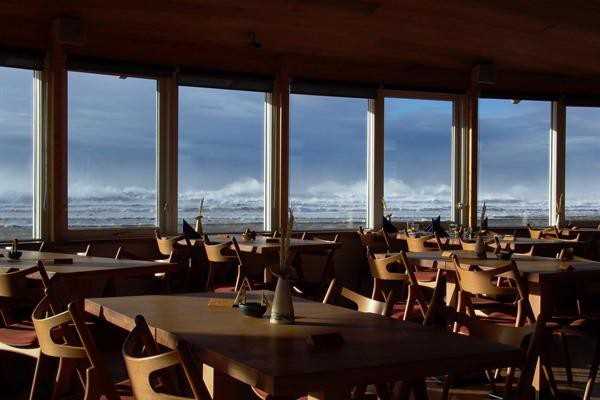 Unforgettable Dining Experience
Seafood Specialities at Hafið Bláa Restaurant
Dining against a backdrop of a dramatic coastline with sandy beaches and breaking waves is truly a treat. The Hafið Bláa Restaurant is situated in a secluded and beautiful part of the Olfus District, where Icelanders and tourists gather to enjoy the breathtaking view and devour a delicious meal. The restaurant offers delectable seafood dishes featuring fresh and local fish including monkfish, lobster, blue ling, mussels, cod and arctic char. Visitors are also treated to a choice local filet of lamb as well as specialities like lobster soup and traditional fish jerky. Hafið Bláa is housed in an architecturally significant building with 360-degree views of mountains, the ocean and trees. Stop by for a memorable meal in a special location.
Hafið Bláa | Óseyrartangi • 816 Ölfus | +354 483 1000 [email protected] | www.hafidblaa.is

Fákasel – The Icelandic Horse Park
A Unique Experience for the Whole Family
A trip to Iceland is not complete without getting up close and personal with Icelandic horses. The beautiful animals, with their signature stocky frames and thick coats, are a favourite among tourists and Icelanders alike. At Fákasel Horse Park visitors have a chance to meet and pet the horses as barn visits are offered every half hour from 10am–5pm. The highlight, however, is the Park's horse theatre performances – shows that delight spectators with exhibition riding from highly trained horses against a backdrop of multimedia special effects. Shows are held frequently; the 25 minute shows are at 10am, 1pm and 3pm every day and the main 45 minute exhibition is at 7pm.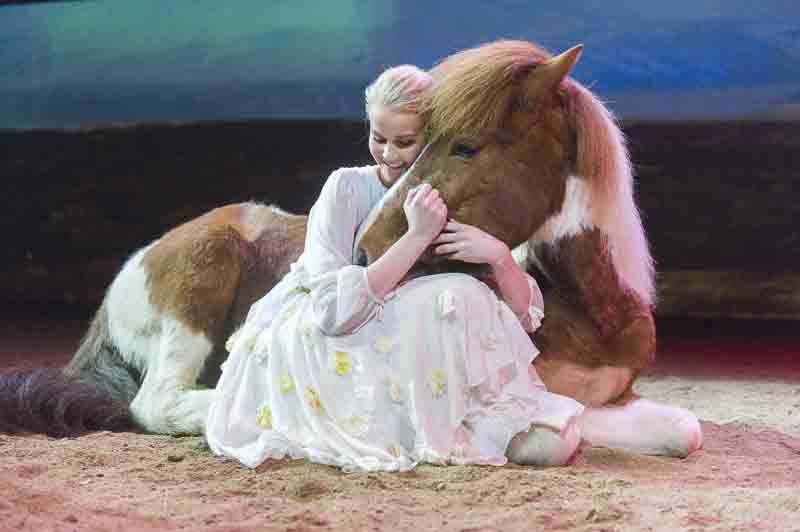 Horse enthusiasts should not miss this! Not a horse enthusiast? Don't worry, the supremely executed shows are sure to impress everyone, regardless of their general interest in horses. Afterwards, stop by at their restaurant to enjoy a delicious meal or a coffee and cake.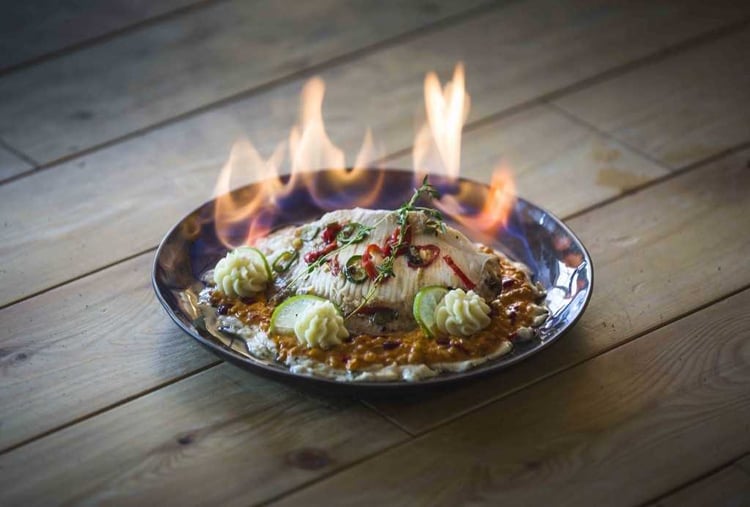 Fakasel Horse Park | Ingolfshvoll • 816 Ölfus | +354 483 5050 [email protected] | www.fakasel.is

Cosy Countryside Getaway
An Ideal Home Away From Home Experience
Hjarðarból Guesthouse is nestled in a special part of the Ölfus District, with tall trees lining the perimeter of the property, mountains in the background, and scenic walking paths just a short distance away. Guests can also rent horses nearby to explore this beautiful region. The family-owned guesthouse offers 21 comfortable rooms ranging from doubles to family accommodation, and the owners are in the process of building a hot tub facility on the property that will open in August. The Old House In addition to a modern building on the property, Hjarðarból has a structure affectionately nicknamed The Old House, which is the first house ever built in the area. The charming house was built in 1950 and represents the history of the area. Consider Hjarðarból Guesthouse for your cosy countryside getaway!
Hjarðarból • 816 Ölfus | +354 567 0045 & 840 1574 [email protected] | www.hjardarbol.is

Nestled in Núpar
Comfortable Cottages Close to Spectacular Nature
Núpar is a gorgeous gateway to beautiful nature and amazing attractions. Guests are treated to scenic walking paths in nearby Hveragerði town and a hot river in the valley where you can go in for a soak. Horse rentals are nearby and there is also a Geothermal Energy Exhibition at Hellisheiði, where visitors can learn how Iceland harnesses its volcanic energy. The attractions of the Golden Circle—Gullfoss, Geysir and Þingvellir—are also close. Just a 35-minute drive from Reykjavik, Núpar offers eight cottages for up to four people with all the creature comforts of home including cooking utensils, tableware, toasters, and coffeemakers. Each cottage has its own private hot tub and a grill for barbecuing. The views from Núpar are breathtaking. On clear days you can see Eyjafjallajökull looming in the distance.
Núpar I-II • 816 Ölfus | +354 857 2040 [email protected] | www.nupar.is