Reykjadalur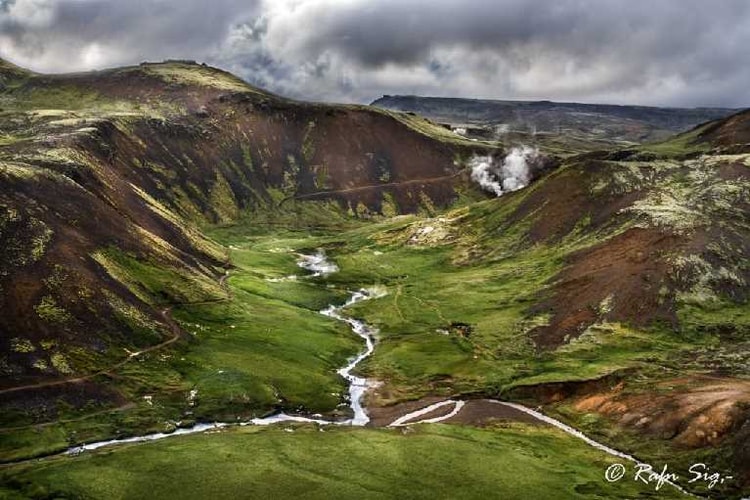 Reykjadalur has an amazing abundance of geothermal springs and you will witness everything from small gurgling melting pots to vibrant super heated pools of water.
 Reykjadalur ('Steam Valley') is a highly scenic valley innermost of Hveragerdi town. As the name of the valley implies, this is a geothermal area. The hot water stream gushing down the mountain range is ideal for relaxing and the valley offers a rich variety of hot pools and geothermal springs. It is also possible to have a dip in the river. It´s a great hiking route and to get there drive to Hvergerði, in South Iceland. You will reach its starting point just 40 minutes from Reykjavík. When you reach Hveragerði, drive straight through the town to reach a gravel road that leads to Reykjadalur. The people of Hvergerði are also known for being exceptionally polite, so you can ask for anything you need while there. When you reach the end of the gravel road you will hike for about 50-70 minutes to reach the first spots warm enough for dipping in. The further up you go the warmer it becomes. If you don´t have a car you can join this hot spring tour.
©Rafn Sig,- islandsmyndir.is / Rafn Sigurbjörnsson.