Sun on Sóleyjargata
The Office of the President of Iceland has been at Sóleyjargata 1, or Staðarstaður as the building is called, from 1996. Since Iceland became an independent republic on 17th June, 1944, six individuals have served as President of Iceland.
The first President of the Republic was Sveinn Björnsson 1944 – 1952, followed by Ásgeir Ásgeirsson 1952 – 1968 and the third President was Kristján Eldjárn 1968 – 1980. Vigdís Finnbogadóttir, the first elected female president in the world, was the President of Iceland in the years 1980 – 1996. Ólafur Ragnar Grímsson was president from 1996 to 2016, when the current president, Guðni Th Jóhannesson, took over.
The light was incredibly beautiful and dramatic by Reykjavíkurtjörn yesterday afternoon. The Office of the President of Iceland is the white house behind the bridge. Hallgrímskirkja is at the top left, in shadow.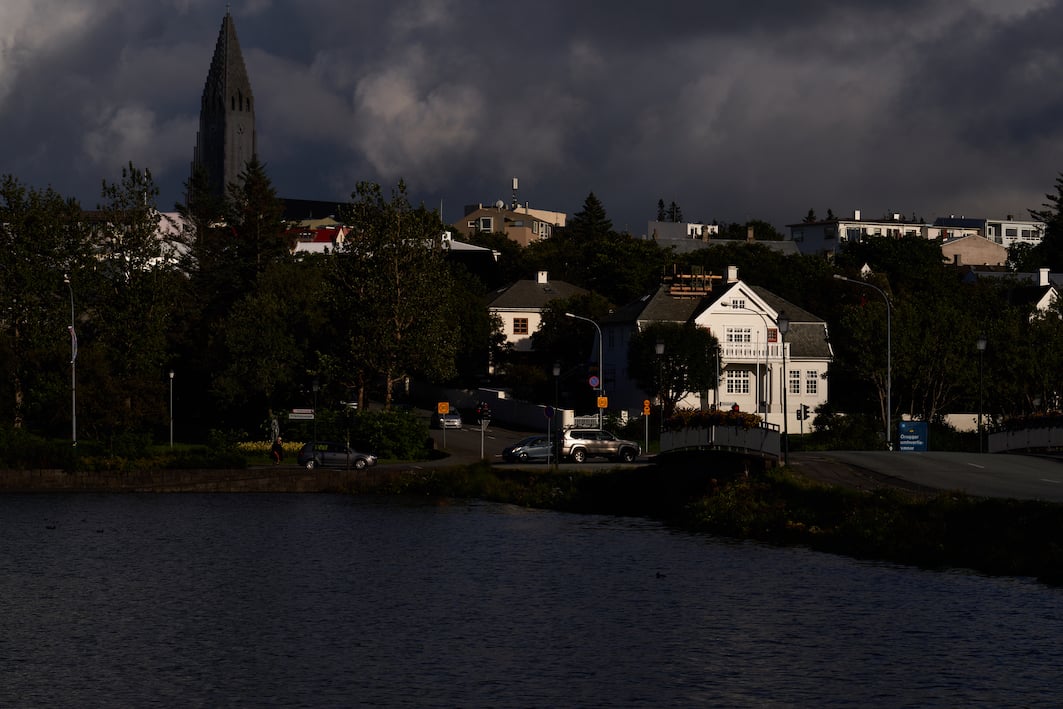 Reykjavík 07/09/2021 17:28: A7R IV / FE 2.8 / 100mm GM OSS Photo and text: Páll Stefánsson