The restaurant offers impressive food, quality drinks and a comfortable atmosphere in the city center

Sólon Bistro is an elegant eatery offering a great variety of food, including small courses, salads, hamburgers, sandwiches, Icelandic lamb and steaks, as well as fresh fish daily. Located in the heart of the city center, at the top of Bankastræti just below Skólavörðustígur, Sólon occupies a very beautiful building with lovely interior design, giving the restaurant a modern and vibrant look and feel. For more than 20 years, locals and tourists alike have enjoyed everything from lunch and dinner to drinks to an exciting nightclub atmosphere on Friday and Saturday nights. Sólon has been a hot spot in bustling Reykjavík for decades.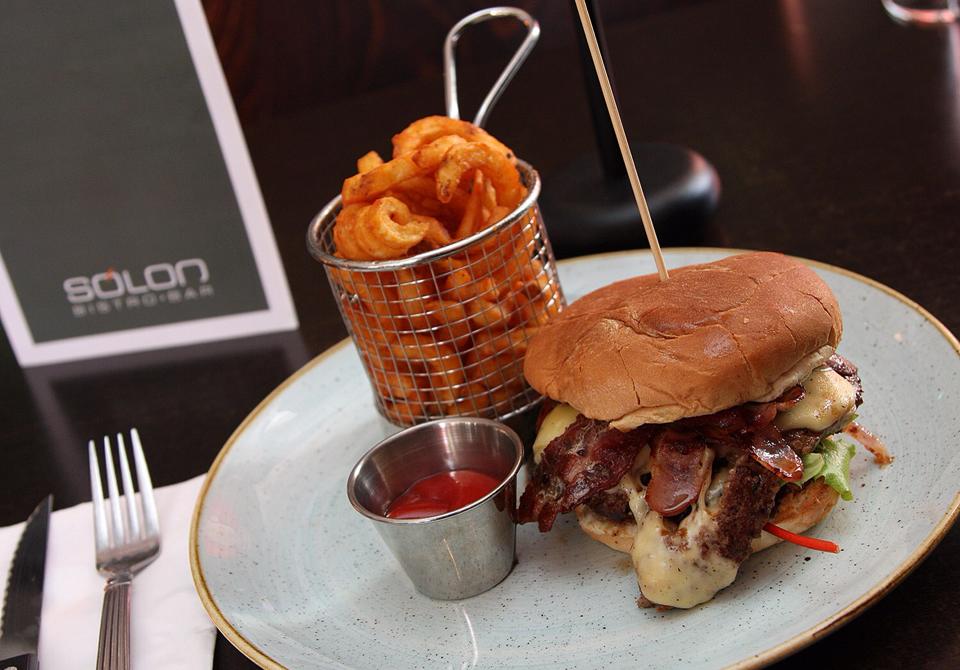 Come for the Icelandic food
Sólon combines modern cuisine with elements of traditional Icelandic food, satisfying the palates of visitors and locals. In the summer months, the restaurant offers breakfast, a rarity in central Reykjavík. Guests can enjoy classics like French toast, American pancakes as well as Icelandic skyr and Eggs Benedict. Meanwhile, the lunch menu offers equally appetizing choices like burgers, Danish meatballs, Wienerschnitzel, and the fish of the day. An inexpensive lunch offer is available Monday-Friday from 11:00-14:30. Dinner is decadent with options like duck legs, beef ribeye steaks, lamb fillets, horse steaks, Icelandic meat soup, and traditional salted cod. For the adventurous, a pan-fried minke whale steak is on offer, prepared in a green pepper sauce.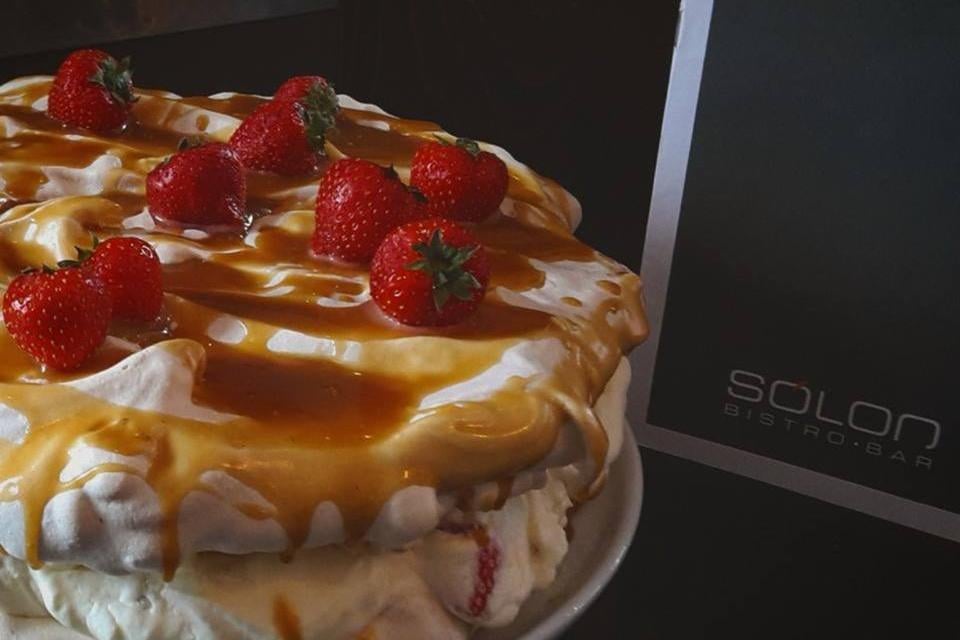 Stay for the drinks
Sólon, which offers a daily happy hour from 15:00-18:00, has an impressive wine menu, where you will find wines from most of the world's renowned vineyards. Wines are featured from Italy, Chile, Spain, New Zealand, and Australia. For beer enthusiasts, you will find on tap, beer from local brewery Kaldi, as well as Egils Gull, Brío, Tuborg, Guinness, and Boli, with a selection of bottled beers as well. As for cocktails, the bartender has you covered with tasty classics like a Mojito, Aperol Spritz, Margarita, and Moscow Mule, among others. If you are in the mood for some Icelandic Schnapps, Sólon offers Iceland´s "black death" Brennivín, as well as local favorites Tópas and Ópal. Once Friday night arrives, Sólon comes alive, transforming in a hip nightclub for the next two nights, attracting locals and tourists that want to dance, mingle and enjoy drinks in a hip, yet comfortable atmosphere.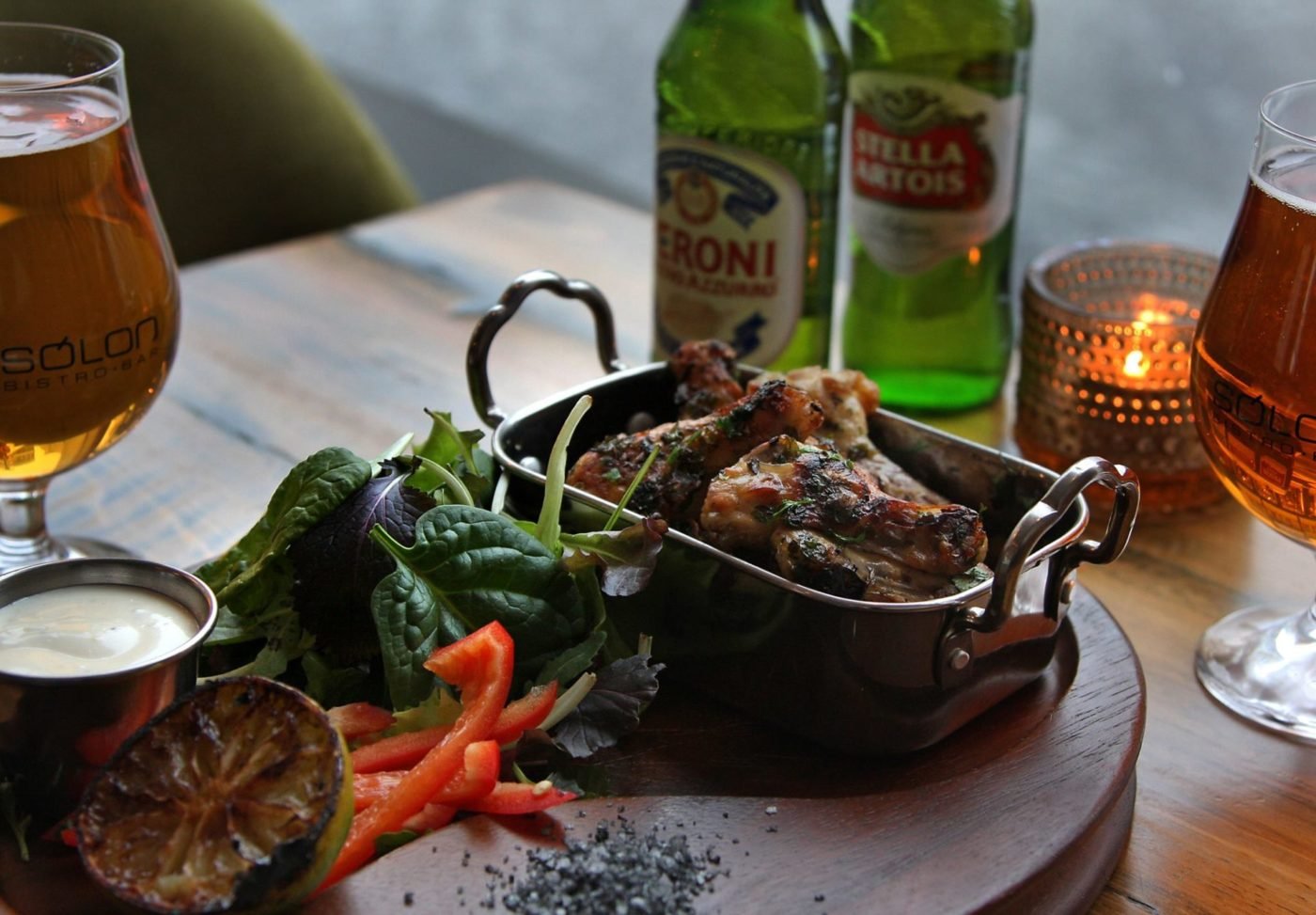 Sólon is truly a one-stop restaurant all week and an exciting nightclub on weekends. Be sure to stop by this local favorite during your next trip to Reykjavík!