Taramar: Natural, Pure Skin Products
Offering a new opportunity for lovers of organic skin care
Taramar is a company at the forefront of natural pure skin care in Iceland. The Reykjavik-based company provides a line of products that use fresh, organic ingredients instead of murky formulas that many "natural" products claim to use. The products are based on many years of scientific research, including elements of food science. Dr. Guðrún Marteinsdóttir, an Icelandic scientist, founded the company whose core themes are: science, slow cosmetics and purity. Taramar offers creams and serums that are designed to reconstruct collagen fibers, restart healthy metabolism and protect the skin cells from aging due to oxidation and environmental factors.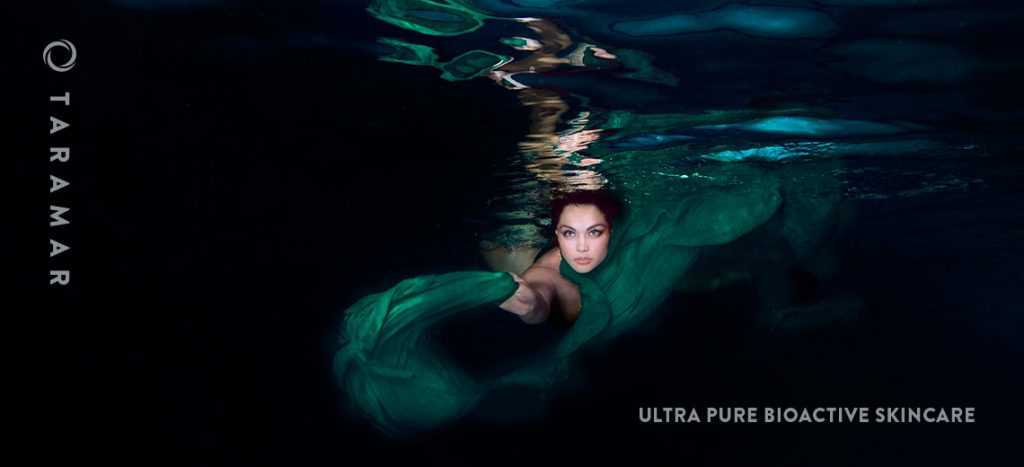 Natural Ingredients
A multitude of products tout "natural" and "organic" ingredients, but that does not always equate to high quality as many companies also use harmful compounds in their products. Taramar, however, uses only high quality and pure ingredients including Icelandic seaweed, lava filtered water and local medicinal herbs. The formulas are based on cutting-edge technology and scientific principles. These ingredients, along with naturally derived peptides and enzymes, work to improve the strength and health of the skin. Taramar has incorporated these potent ingredients and used their bioactivity to create pure and safe products that work with nature, not against it. Icelandic seaweed and herbal extractions are known to have high antioxidant values and help decrease inflammation and redness, while promoting healthier cells. In these products, Taramar encapsulates the bioactive compounds—enzymes and peptides—into liposomal delivery systems, thus ensuring beneficial actions at intercellular levels.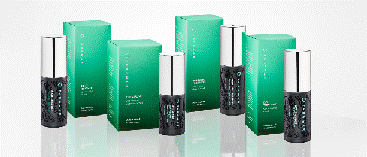 Comprehensive Product Line
Taramar offers a day treatment that is a moisturizing and cell activating cream light enough to wear under makeup. It goes on smoothly and has a pleasant, natural smell. You won't find strong, unnatural perfumes in the products. Also available is an anti-aging serum that strengthens the collagen fibers and hydrates skin for a smoother and firmer appearance. Next is a purifying treatment: an algae cleansing oil that helps awaken skin cells and firm the skin. Rounding out the product line is Taramar's night treatment that stimulates and restores skin cells while users sleep, reducing wrinkles and leaving the skin silky smooth.
All the products are based on innovative research on live cell models and the company understands how potent bioactives interact within cells and the damage that dirty formulas can cause. The products are so pure that, technically, they could be eaten.

Ancient Methods, Modernised
No other company in Iceland creates skin care products like Taramar. "We are modifying ancient techniques," says Guðrún. "Most companies buy their ingredients and mix them together and 30 minutes later, there's a cream. In contrast, we use slow cosmetic methodology; some of the extracts take 6 months to prepare. Nearly all the ingredients are made from scratch by us or Icelandic organic farmers, starting with seeding in early spring to become powerful extracts one year later. All the procedures are done by hand. When extracts are ready, they are hand pressed and your hands simply glow from the very beneficial power of the medicinal herbs". The final product is extremely satisfying, with a deep, mature, luxurious feeling of a total harmony of all the compounds.
Unique Packaging
The majority of skin care products are packaged in clear or light bottles that can actually hurt the bioactive properties of the ingredients. Indeed, seaweed is especially fragile and can break down when exposed to light. Clear containers don't offer the necessary protection. Therefore, Taramar decided to use black glass bottles to contain the products. While there is science behind the decision, the bottles are also chic and eye-catching.
Available for Purchase
Taramar accepts orders on its website, www.taramar.is, and they have products available at a duty free kiosk in Keflavik International Airport. For travellers visiting Reykjavik, products can be ordered and delivered to their hotel.
Taramar is looking at international markets like the United States, Germany and Japan. It is also possible to invest in the company in the form of B shares. For more information, email the company.
Taramar
Árleynir 8, 112 Reykjavík
+354 570 7100
[email protected]
www.taramar.is
JG