The Award-Winning Art Museum
of the People of Árnes County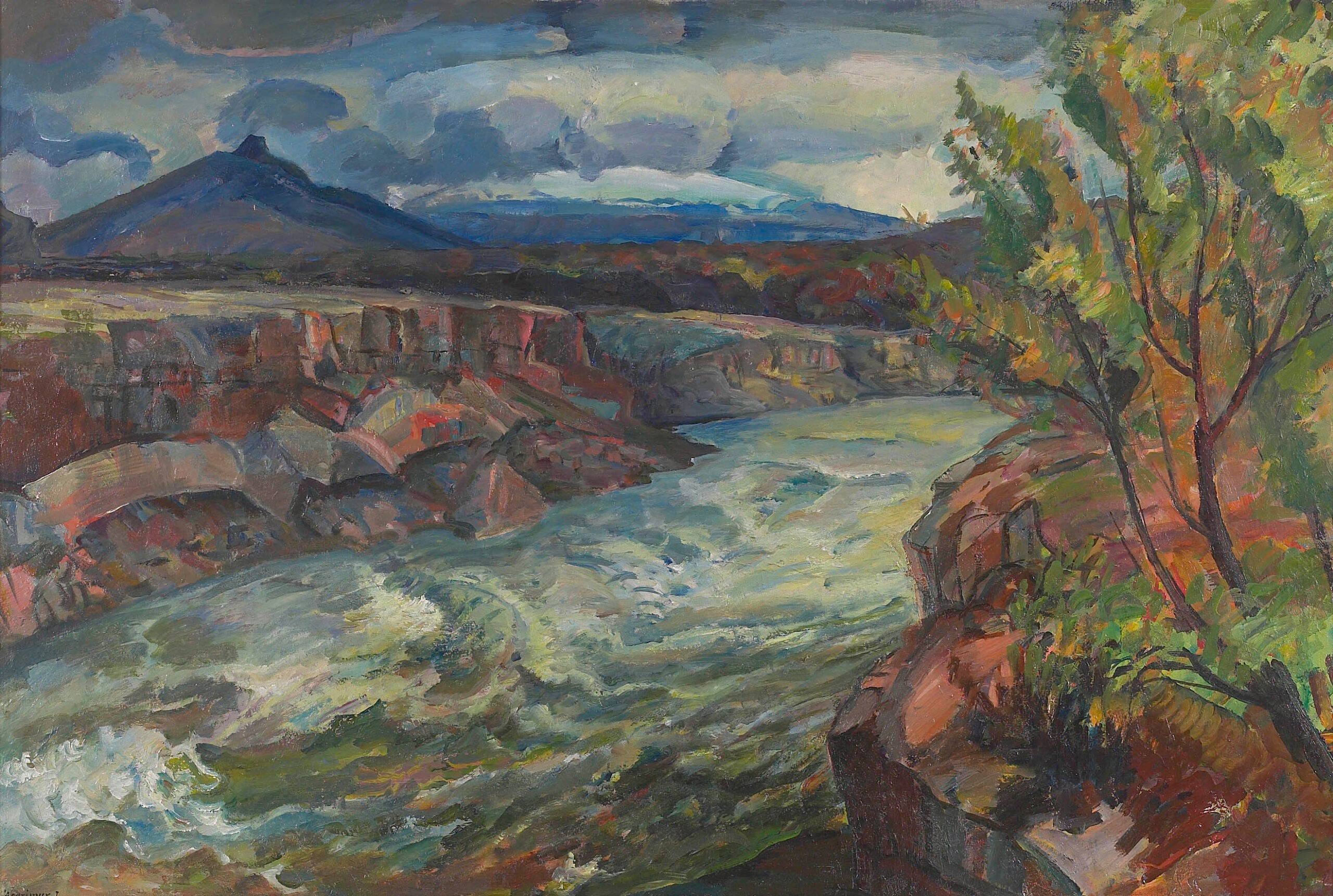 Listasafn Árnesinga – LÁ Art Museum, is situated in Hveragerði, in Árnes County, South Iceland, half an hour drive from Reykjavík. It is an art museum that preserves a collection of modern and contemporary art mainly by Icelandic artists and has contemporary art exhibitions in various media.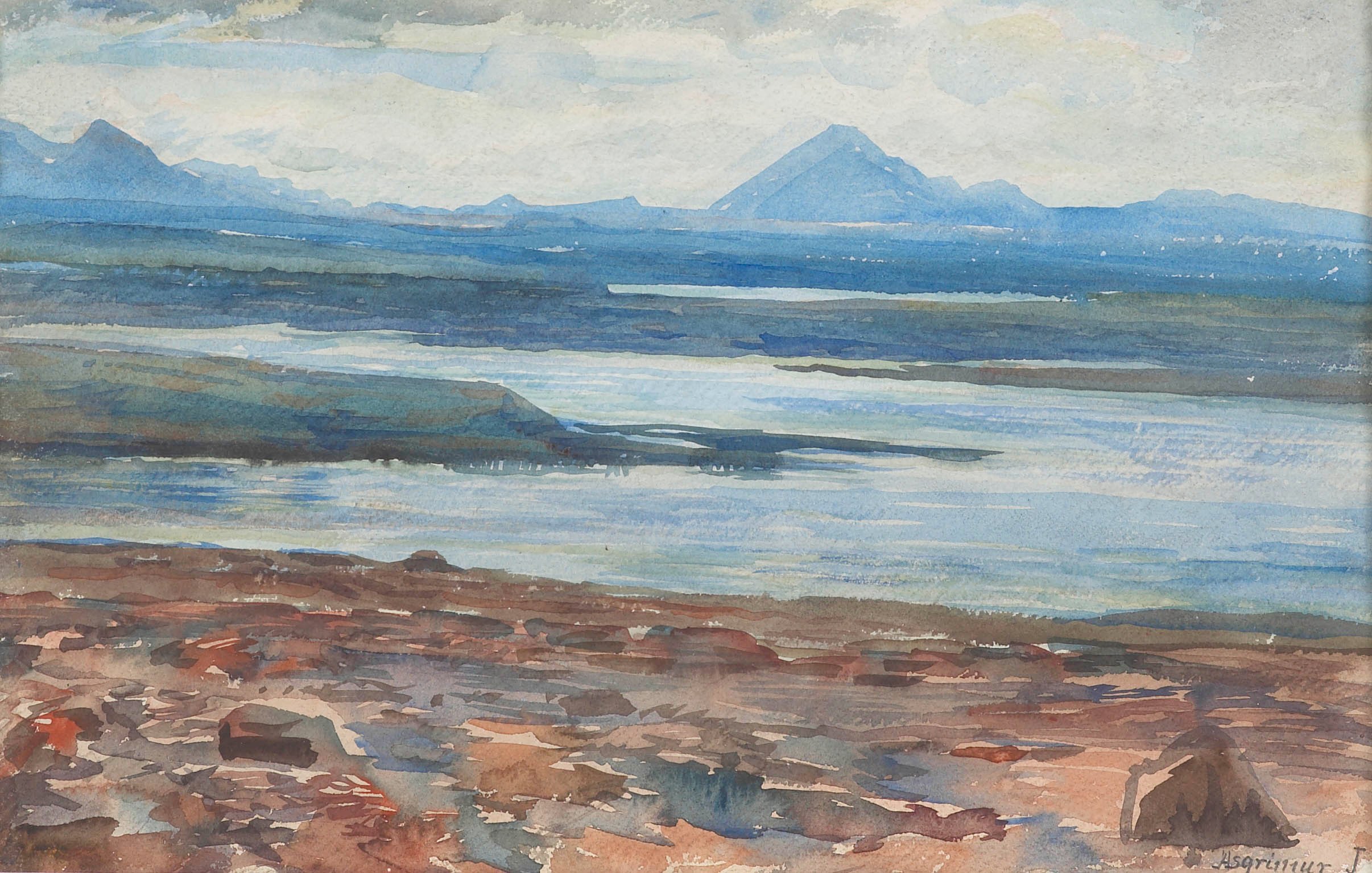 The museum is owned by eight municipalities in South Iceland and was awarded the Icelandic Museum Prize of 2018. Back in 1963, Bjarnveig Bjarnadóttir [1905–1993] and her two sons, Loftur [1930–2019] and Bjarni Markús Jóhannesson [1939–] generously donated 41 artworks to the county and laid the foundations of the museum. Over a span of a quarter of a century the family continued to make donations, totalling 75 works in all. Ásgrímur Jónsson [1876– 1958], a pioneer in painting the wonders of Iceland's majestic nature and to this day one of the most celebrated Icelandic artists, was Bjarnveig's uncle. Among the works given to the museum were nineteen paintings by Ásgrímur, the oldest one from 1900.
In the beginnings, the museum was situated in Selfoss and moved to its current place in Hveragerði in 2001. The collection consists of over 500 artworks and exhibitions are important part of the museum as well as events such as artists performances and workshops for families. Every year, the museum puts up several temporary exhibitions, solo and group shows of contemporary artists from Iceland and abroad. They represent the most current art tendencies showing video works, site-specific or sound installations. In connection with the exhibitions there are educational programs on offer such as workshops, guided tours, and artist's performances.
Currently there are 4 exhibitions on in the museum:
RÓSKA
Impact and Inspiration  (gallery 1)
Curator: Ástríður Magnúsdóttir
5 th June 2021 – 31 st October 2021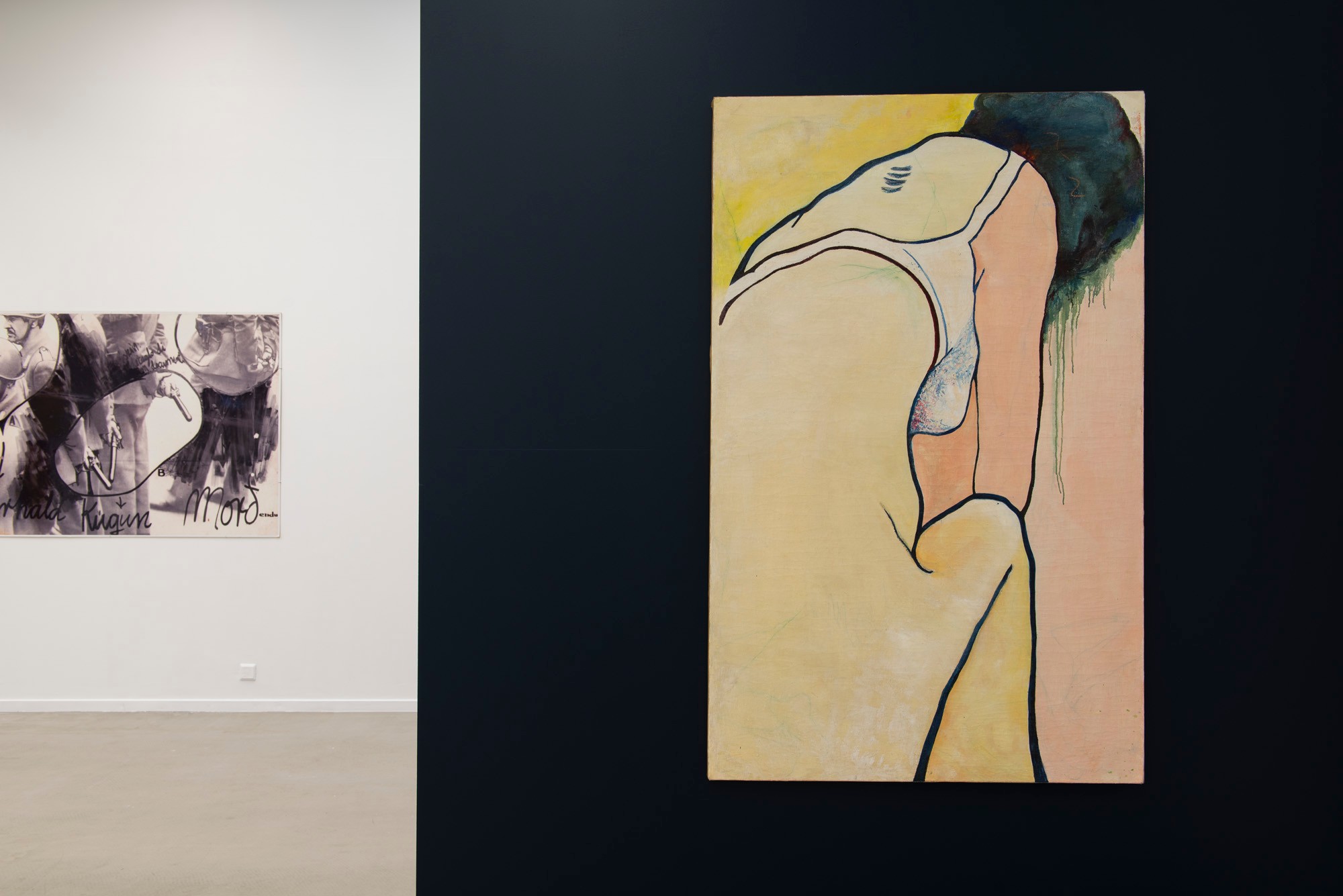 Artist and activist Róska [1940–1996] was one of a kind. Art smouldered inside her, and the undercurrent of her art practice was personal, avant-garde and surreal. Róska full name was Ragnhildur Óskarsdóttir. She never balked in her creative process, and did not hesitate to express herself on absolutely any subject. Communicating through her art, she contended with new, avant-garde media in the latter half of the 20 th century. Her personal and surreal imagery went hand-in-hand with opposition to abstract art and the bourgeois ideology of the time. For Róska the subject of Woman was always central, and she reflected her own psyche and that of women in general in many of her works. In the 1960s and 70s she was a woman among men in the male-oriented community of artists, and she was unshakeably convinced that women were men's equals, and need not conform
with the masculine norms of the bourgeois society of the time. Her drawings testify to a delicate narrative style and sincerity; and her campaign posters, paintings, photographs, sculptures, sketches and performances show that there was so much that mattered to her, whether political or personal issues. For Róska, life and art were indissolubly intertwined.
TAKEOVER
Anna Kolfinna Kuran Gallery 2
5 th June 2021 – 31 st October 2021
Takeover is a performance series by Anna Kolfinna Kuran, which aims to fill different spaces with femme energy and bodies. The work revolves around the artist's reflections on women's visibility in our society. In Iceland one cannot claim that women are invisible or without voice. But which women do we see and hear? Who are the women that take up space and get listened to? The idea behind Takeover is to create a platform for women of different backgrounds to unite in solidarity and strength. The work explores the power of stillness and softness and the energy created by many women coming together.
For LÁ Art Museum Anna Kolfinna has created a threefold work consisting of a video work, live performance at the exhibition's opening and a sound piece. In the video work the women come together in solidarity, creating patterns in the architecture of the museum.
TURBULENCE
The Icelandic Love Corporation, Katrín Elvarsdóttir, Kristín Gunnlaugsdóttir, Sara Björnsdóttir & Elísabet Jökulsdóttir  gallery 3
5 th June 2021 – 31 st October 2021
Turbulence is a group show with six Icelandic artists who are all dealing with the Woman as their subject matter.
The Icelandic Love Corporation (Jóní Jónsdóttir & Eirún Sigurðardóttir)
Aqua Maria (2018) relates to the strong undercurrents of our times: from nature to feminism, from art to ecology. It represents the human trust in intuition in light of new technologies and the stream of the digital ocean.
Kristín Gunnlaugsdóttir´s conceptual approach is concerned with the existential questions faced by human beings, not least from the perspective of women and their status in the present time. In the early years of her career, Kristín's art had an aura of religious, iconic art, depicting for instance the relationship between humanity and nature, or mother and child. Around 2011 her art changed with the advent of large sewn tapestries, whose imagery was fierce and forthright vis-à-vis gender roles, the female body and repression.
Sara Björnsdóttir
In recent years Sara has been working on text-collage works. The works have the title Between the Lines, which is a line or phrase from one of the works and also alludes to the fact that, while it is Sara´s work, the words have been cut from someone else's context, that lies between the lines.
The text is often like a little story, poem, or reflection. It can be acerbic, lyrical, satirical, humorous, or surreal. It often addresses art and being an artist and a person. Sometimes she is referring to people she has met along the way – friends and relatives.
Katrín Elvarsdóttir´s photographic works tell fragmented narratives of an ambiguous nature, often playing on the idea of socially collective memory-making. They often serve as a placeholder for enigmatic events that the viewer inadvertently becomes a part of, a story half-realized, half-imagined. Her work might best be described as suggestive, choosing to reside in the realm of an unscripted, imagined timelessness, often utilizing cinematic methods, as well as soft focus and chiaroscuro.
Katrín continues to forego the photographic medium's conventional documentation usage, rather focusing on the research of the medium itself and its innate possibilities towards contemporary image-making and aesthetical expression.
Elísabet Jökulsdóttir is an author born in Reykjavík on 16 April 1958. Her first book of poems came out in 1989. She has written many short stories, novels, and plays. In 2016 Elísabet ran for President of Iceland. Earlier this year she won the Icelandic Literary Prize.
THE OCEAN SURVIVES WITHOUT US
Guðrún Gunnarsdóttir & Inger Johanne Brautaset gallery 4
3 rd July 2021 – 22nd December 2021
The Ocean Survives Without Us is a collaborative project about the ocean between Iceland and Norway where we wish to dive into an unknown, unexplored underworld – we swim between sharks, plants, plankton, and unknown species, and now, in addition, also plastics, a new breed.
The book Shark Drunk by Morten Strøksnes has been a common reading for this exhibition. Example of text by Morten Strøksnes: When fish drown. "When we talk about global warming, we are most concerned with how our lives on dry land are affected. This is not surprising, because it is a very long time since our predecessors crawled ashore and developed lungs and bones instead of gills and fins. At the same time, this focus is a bit skewed. Because even though the state of the earth is obviously affected by what happens on land, not least by what we do, the sea is more crucial. The ocean is the great climate regulator on our planet".