Bathe in beer, tour a brewery and stay in a cosy hotel in a scenic slice of north Iceland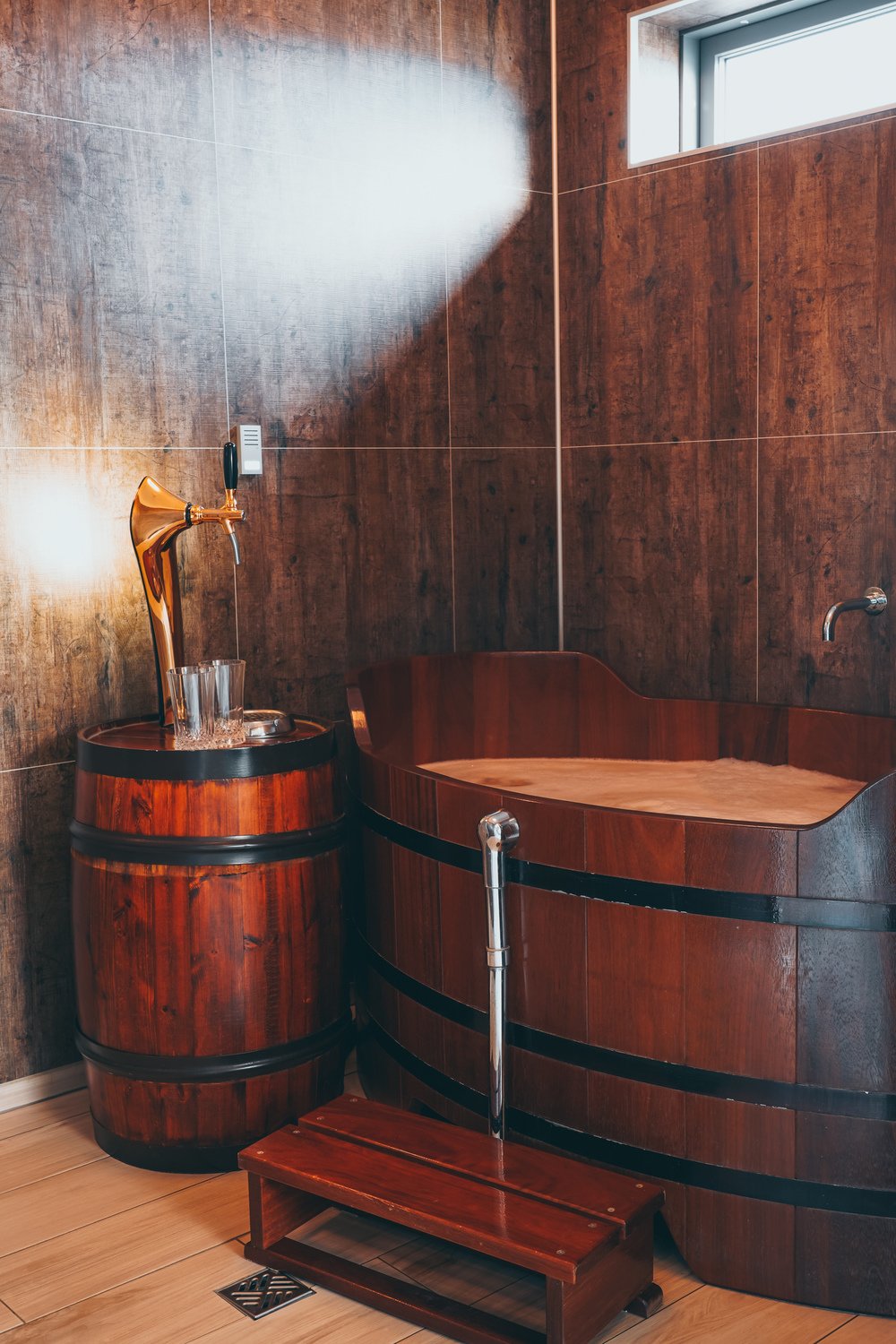 Iceland is home to some of the cleanest, purest water on earth. Travellers are encouraged to drink water from the tap and enjoy the island´s bathing facilities, from hot springs to swimming pools to luxurious spas. For a truly unique experience, The Beer Spa, Bjórböðin, is an ideal place to visit. Located in the village of Árskógssandur in
North Iceland, It's one of the first beer spas outside of Eastern Europe, where the owners got the idea.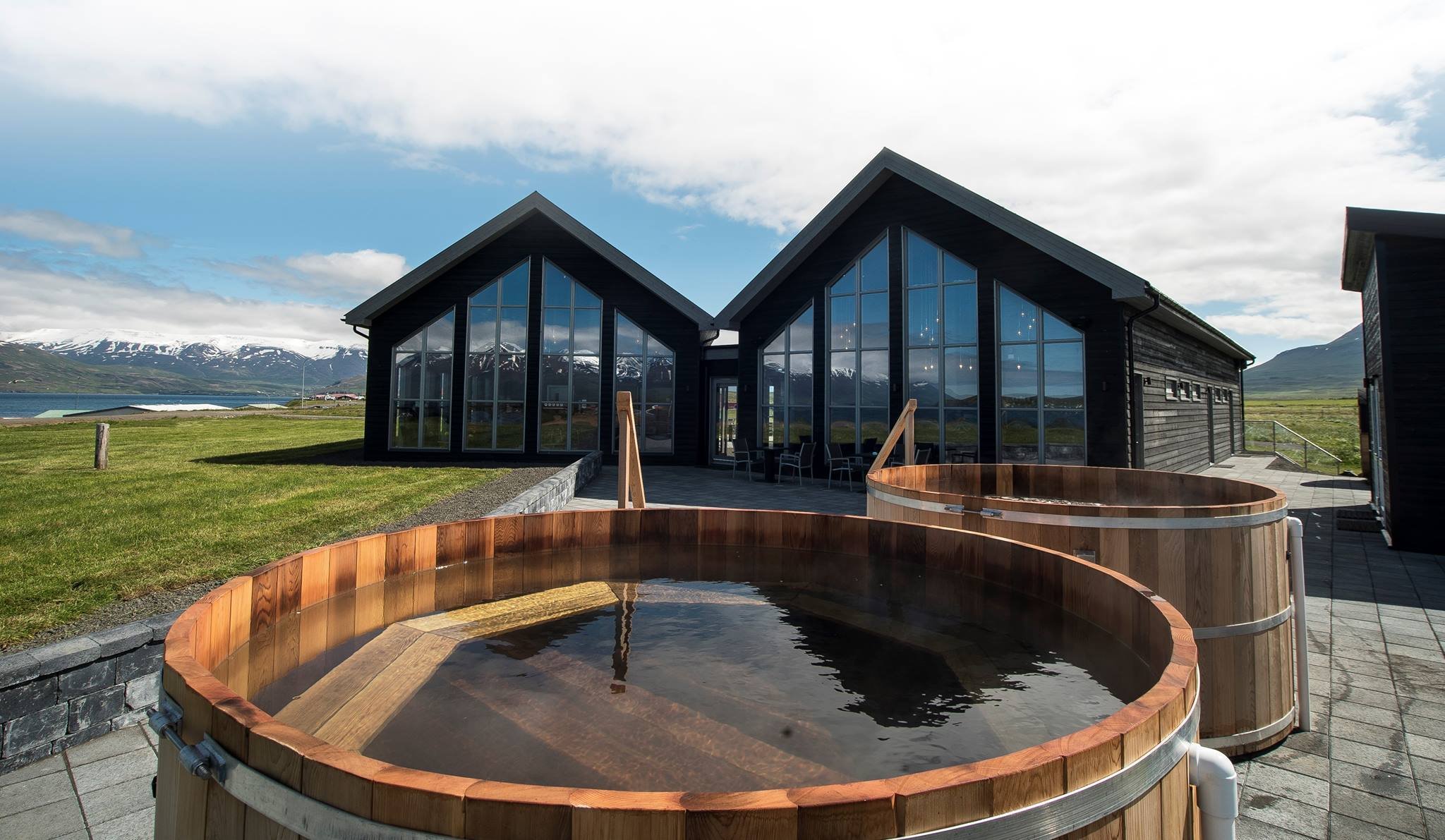 The beer bath experience
The owners wanted to focus on providing a relaxing experience for guests to soak in a beer bath for 30 minutes, followed by 30 minutes in a relaxation area. The tubs are made from Kambala wood and can hold up to two people. The beer bath is filled with beer, water, hops and yeast, which creates a soothing mixture for your skin. If you are travelling with children, you´ll be pleased that the beer bath has no age limit because the water is undrinkable.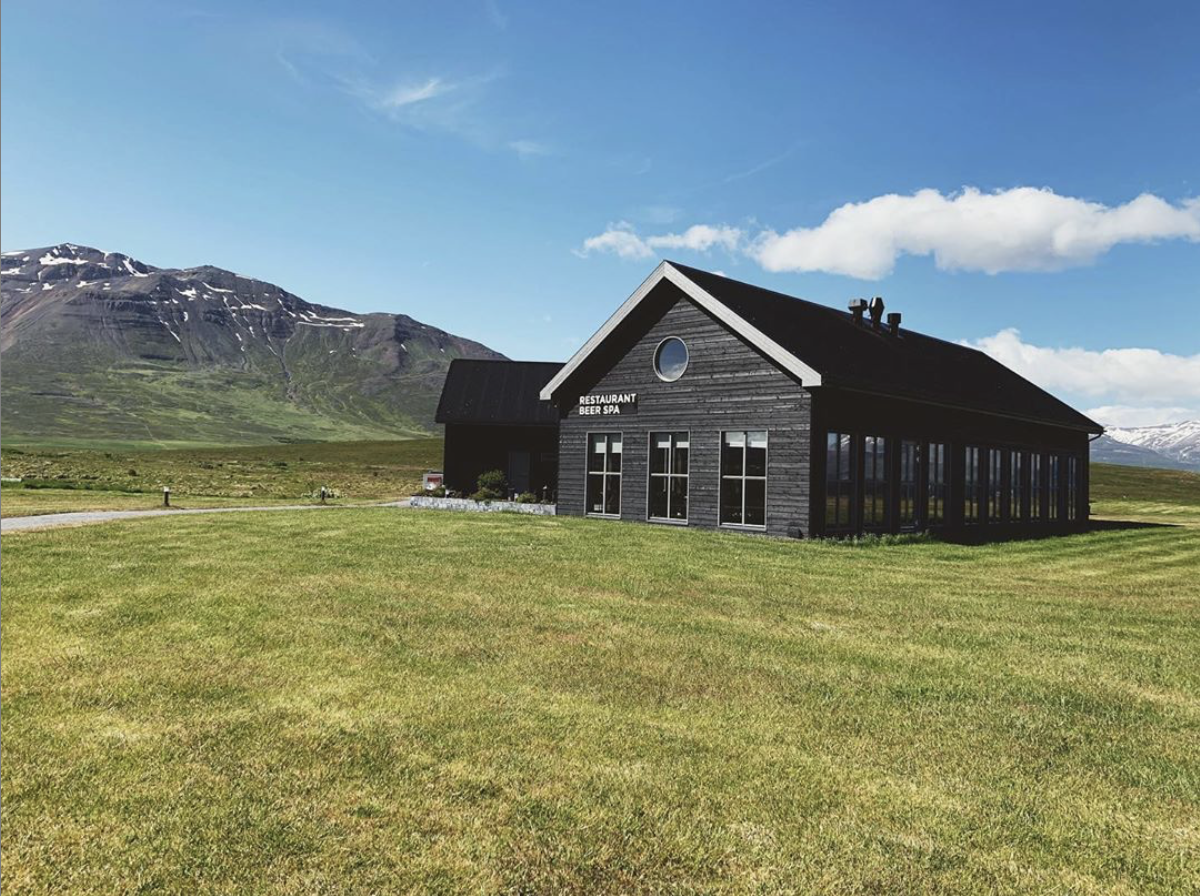 Sample the beer, stay for food and comfortable accommodation
For those interested in some food and drinks, there is a restaurant on-site and Kaldi beer on tap. The restaurant has a succulent menu to cater to the hungry, ranging from small plates like bacon fries and chicken wings to burgers, steaks and fish and chips. In August, a hotel opened its doors, allowing guests to stay longer in the beautiful part of the north. All rooms have ocean views with the small island of Hrísey in the distance;
the scenery is as calm and relaxing as the decor. The hotel currently has five rooms open for staying, and the remaining 11 will be available in the spring. The hotel has a café serving light meals during the day.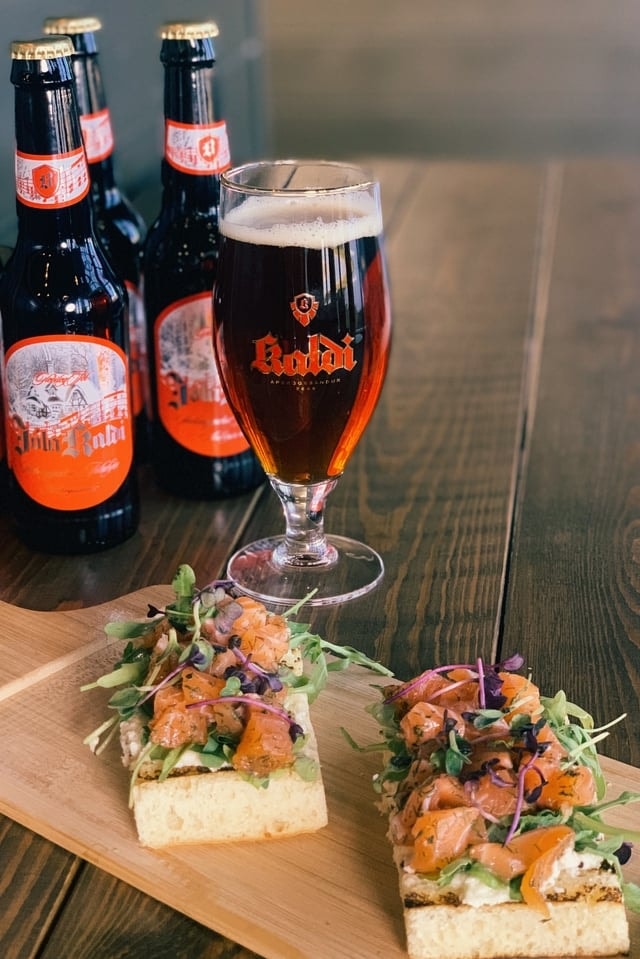 Family roots in the beer business
The Icelandic family behind The Beer Spa opened the first microbrewery in Iceland in 2006 and travelled to the Czech Republic two years later, enjoying a beer bath. Returning home to Iceland, the idea started brewing to open a beer spa. In 2017 that dream was realised when The Beer Spa opened in the small town of Árskógssandur,
close to Dalvík.
A must for any beer lover is to bathe in beer, savour a pint and enjoy a fantastic view of the fjord from one of the outdoor tubs. Be sure to spend some time in Árskógssandur during your next trip to Iceland!
The Beer Spa
Ægisgata 31 621 Árskógssandi
+354 414 2828
[email protected]
bjorbodin.is/eng