Ísafjörður's Pristine Winter Playground
Adventures on Iceland's Wild Side
The Call of the Wild  
In just a few weeks' time, the last vestiges of autumn will give way to winter; Ísafjörður's fall colours will disappear under the inevitable snow that blankets the area, thus heralding the start of skiing season here in the capital of the Westfjords. Despite the all-encompassing winter darkness that creeps across the land, the town's folk look forward to this time of year, taking advantage of the well-lit ski areas and enjoying the pristine wilderness that is their backyard. Ísafjörður is, after all, a ski town where every year, 90% of its 3,000 strong population take to the slopes in some way or another, whether it's snowboarding, downhill, cross-country/nordic, backcountry skiing and even participating in a good old-fashioned snowball fight.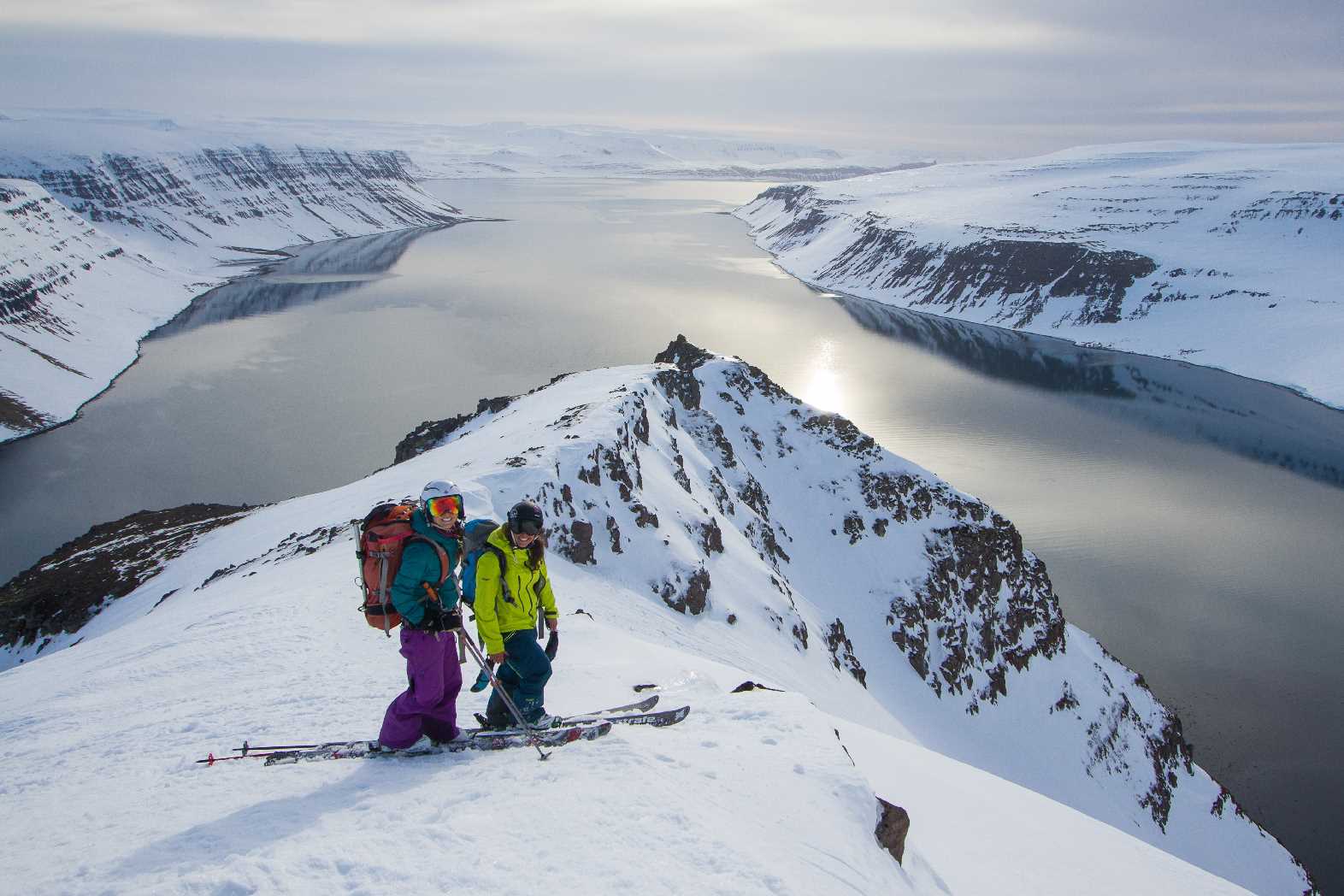 Where Elite and Recreational Skiers Rub Elbows
The highly accessible ski area comprises the twin valleys of Tungudalur and Seljalandsdalur with their many facilities that cater to all types of snow sports. Seljalandsdalur provides groomed cross-country/nordic ski trails as well as wide-open terrain for those looking for an off-piste experience. Tungudalur has three lifts and groomed runs for all levels of difficulty, from beginner slopes to the sheer vertical chutes that are highly coveted by the most advanced extreme-sport enthusiasts. Both areas are within easy reach of comfortable ski lodges where one can warm up with a hot cup of coffee, buy snacks or rent ski equipment.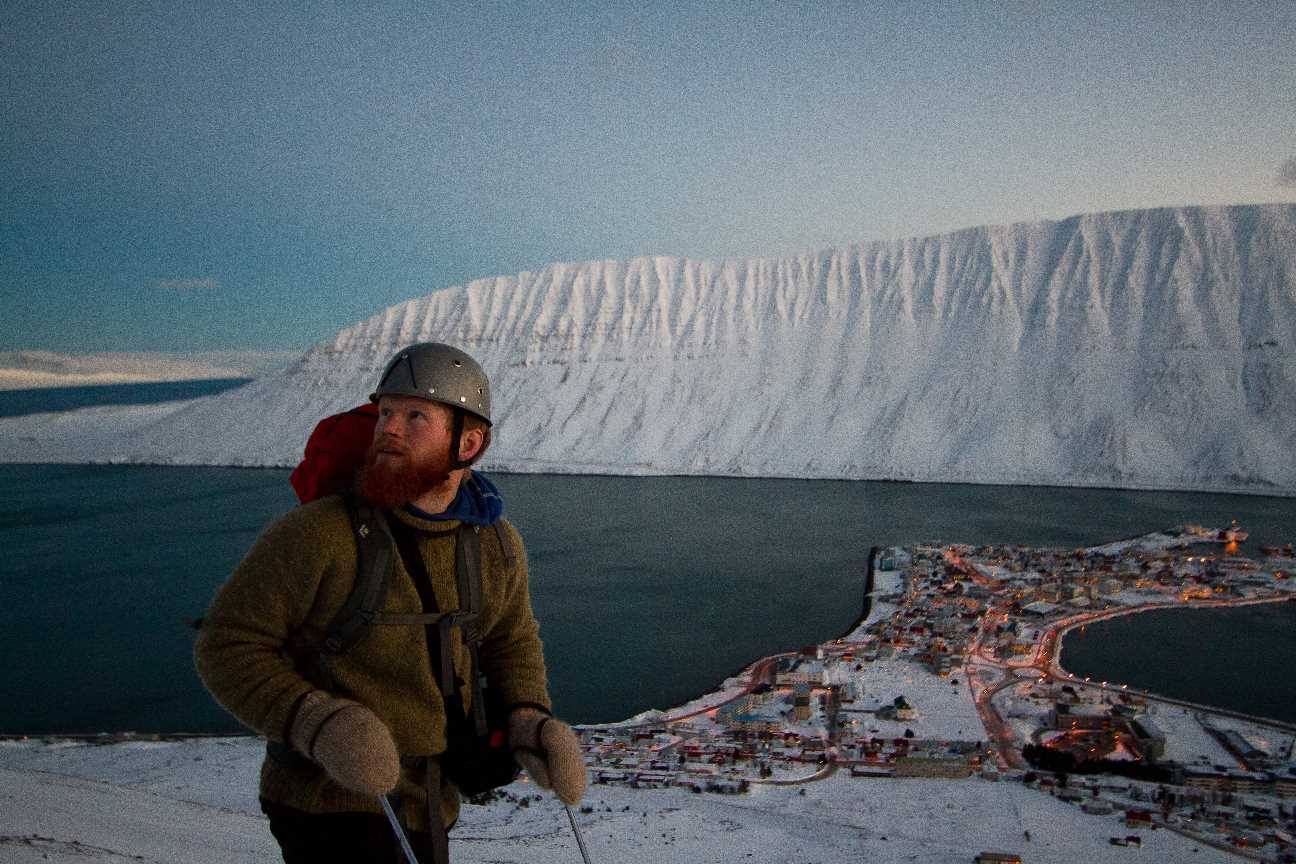 Breathtaking Backcountry Skiing
In recent years, the area around Ísafjörður has been showing up on the radar as a fantastic place for backcountry skiing. The terrain is varied with everything from gently rolling hills to steep, gnarly couloirs and there is no need to travel long distances from town to enjoy an unforgettable day in the mountains. There's also the option of taking a boat to the Hornstrandir Nature Reserve to ski this dramatic backcountry area. Here you can spend your days in the mountains, and in the evening, return to your lodgings onboard a sailboat or in an old renovated farmhouse where you can enjoy a fine dinner and a good night's sleep.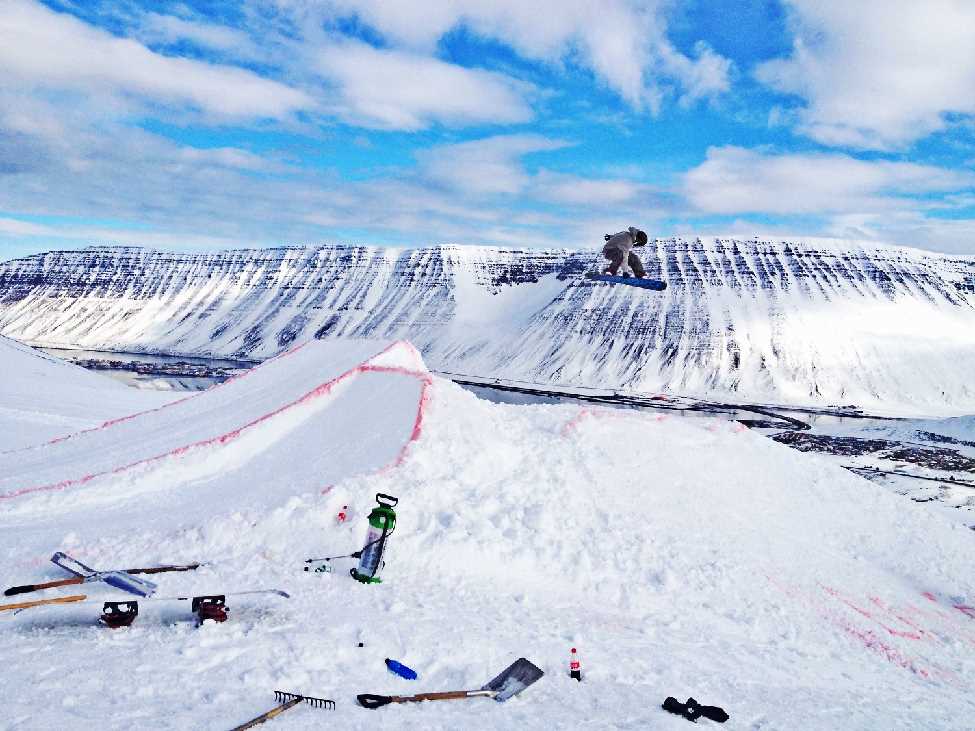 Annual Events in Ísafjörður
Every year Ísafjörður hosts many local events based on its rich cultural and skiing heritage. One such event is the popular Easter Ski Week with a varied programme of outdoor activities and local culture, culminating in the Aldrei fór ég suður rock festival.
In early May, Ísafjörður hosts the annual Fossavatn Ski Marathon, attracting locals as well as visitors from around the world. Suitable for participants of all ages and abilities, the marathon offers a variety of distances including a 50 km course. This year, the Fossavatn Ski Marathon celebrates its 80th anniversary and is the oldest skiing marathon in Iceland, dating back to 1935.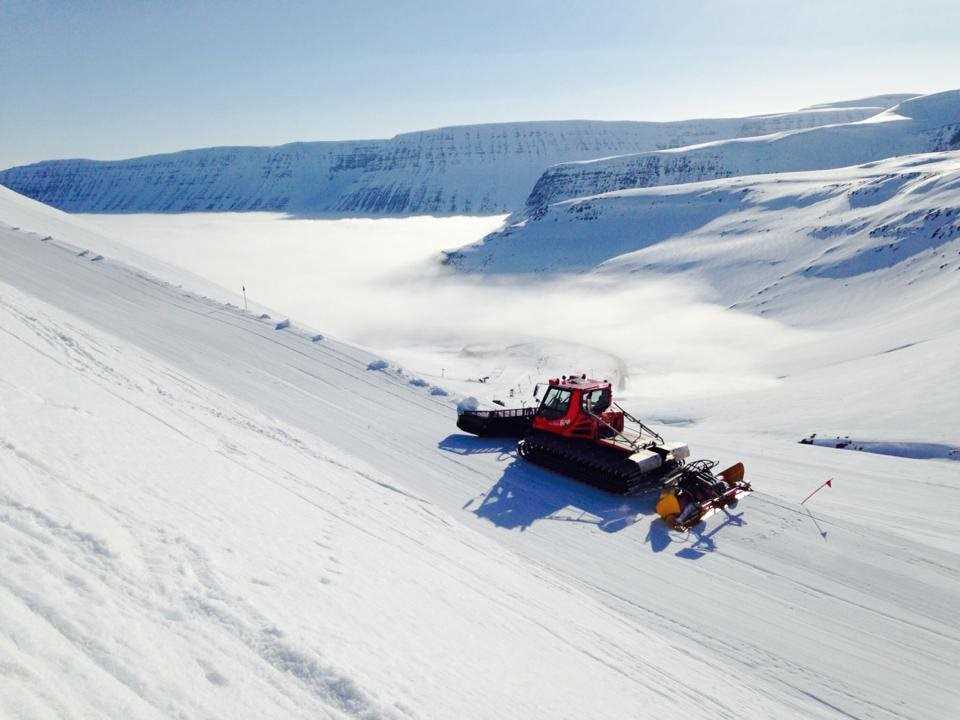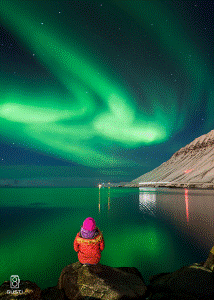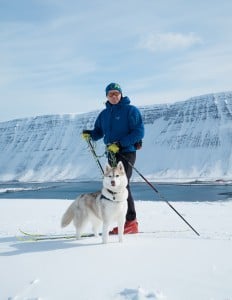 Ísafjörður – A Rare Opportunity for Beauty
It's that unvarnished rugged aspect of Ísafjörður that makes it  such a compelling destination – a compact little town where everything is practically within arm's reach, with a surreal beauty that defies description, coupled with an unearthly quiet   that is not found, let's face it, in just about any other place on earth.
Quartinets
Tungudalur 66.056547, -23.224723
Seljalandsdalur 66.066113, -23.214956
-EMV
Isafjordur Ski Area – Dalirnir tveir
450-8000 information 878-1011
[email protected]
www.dalirnir.is