The Land of Health
Reykjavik Excursions' Tours Take in Riding and Health Spas
That little rock in the Arctic that is Iceland might seem to have little to offer, but what it does have is beginning to be very much appreciated. Pure air, pure water, unpolluted food, beautifully relaxing vistas, wonderful animal and bird life, nature and geology that is unrivalled are just a few examples.
In today's stressful societies, peace and tranquility are becoming much sought-after commodities. The benefits of unwinding and enjoying life without pressure are well known and now Reykjavik Excursions makes it possible for you to enjoy your holiday and gain the benefits the Icelanders have been accustomed to all their lives.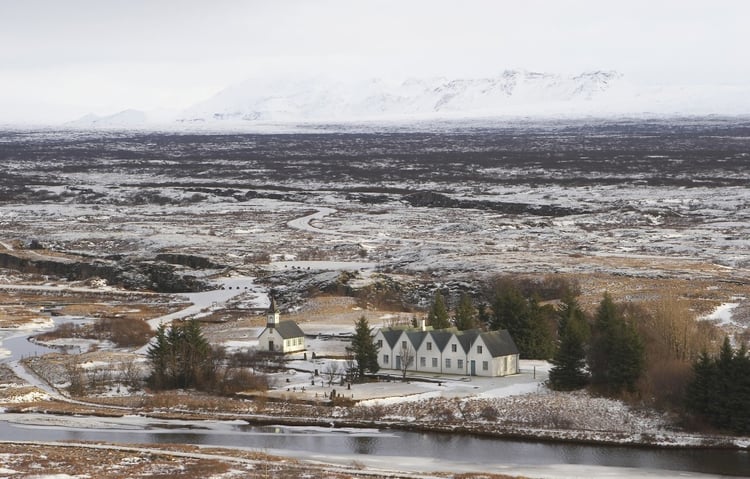 The famous Golden Circle
Now Reykjavik Excursions has introduced tours that take in the famous Golden Circle but which also add some extra spice. Besides seeing the unique sites such as Þingvellir, where the tectonic plates can clearly be seen pulling apart at the site where the world's longest-running parliament began or the geothermal area at Geysir, with its soaring columns of steam and after which all such spouts are named or the thundering power of Gullfoss waterfall, Reykjavik Excursions has added the option to enjoy the spa at Laugavatn Fontana, horse riding in the countryside, or snowmobiling on the Langjökull glacier.

The Fontana Spa
The recently totally renovated and rebuilt steam baths and pools on the edge of Lake Laugarvatn are one of those experiences to remember. The sauna and steam baths sit over a natural hot spring and you can hear it bubbling through the open flooring at your feet. Not only do the baths and pools help improve your health, but those with arthritis can benefit from walking on the warm sands on the edge of the lake. and includes the Golden Circle sites.
Riding Man's Most Valued Friend
Icelandic horses are unusual in that they have two additional gaits that make them wonderful to ride. Of course, you can trot, if you like bouncing up and down, but they have a gait called the 'tolt' which is so smooth and comfortable, you could ride for hours without getting saddle-sore. Reykjavik Excursions has teamed up with top stables, Eldhestar, to give an inspiring 1½ – 2 hour ride, followed by a light lunch and a continuation of the Golden Circle tour.

Ride the Ice
For the ultimate adventure on the Golden Circle, you can head up onto Langjökull glacier for a thrilling ride on the ice using powerful snowmobiles. We're talking about an hour-long ride on Iceland's second largest glacier and the views and experience this will give you are amazing.
All the tours include pick-up from your hotel half-an-hour before departure and drop off when arriving back in Reykjavik. The luxury coaches all have wireless Internet access so you can immediately Tweet or post your experiences on Facebook as you live them, with photos to prove it. You'll appreciate the comfort as you travel and the guide fills you in on the background, history and annecdotes associated with the sights you both pass and stop at, so you're able to get the most out of the tour.
Taking a winter tour is all the more spectacular, as the countryside changes and you may well see one of the most powerful waterfalls silenced, frozen in an ice sculpture that is astounding to view. This is what makes Iceland so special—its seasonal diversity is so great, it's as if you're visiting a different country.
[table caption="Contact Information – Reykjavik Excursions" class="row-fluid"

border="5″

width="100%" colwidth="50% | 50% " colalign=" center | center"]
BSI Bus Terminal ◦ 101 Reykjavik,[email protected]


www.re.is

,tel: +354 580 5400
[/table]