The Volcano House
Near the old harbour close to Reykjavik city centre, Volcano House gives a unique insight into making of Iceland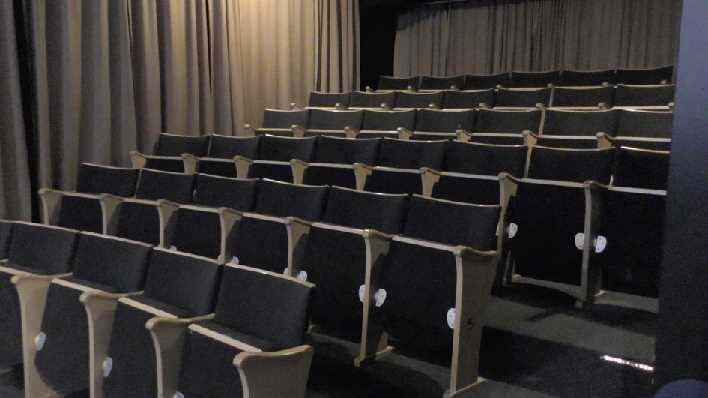 Would you like to know more about the powerful forces that have made and shaped Iceland through millions of years up to this very day? The geology of Iceland is unique. The Volcano House is a friendly family enterprise in downtown Reykjavik where you can learn how Iceland is being formed by volcanoes, earthquakes, glaciers, and other geological events that oblige the people in Iceland to live with the dangers they pose.

Volcano House has a geological exhibition where visitors can come to see and touch various forms of ashes from the famous Hekla and Eyjafjalljökull volcanoes and a large and beautiful collection of various rock formations made by the volcano activity.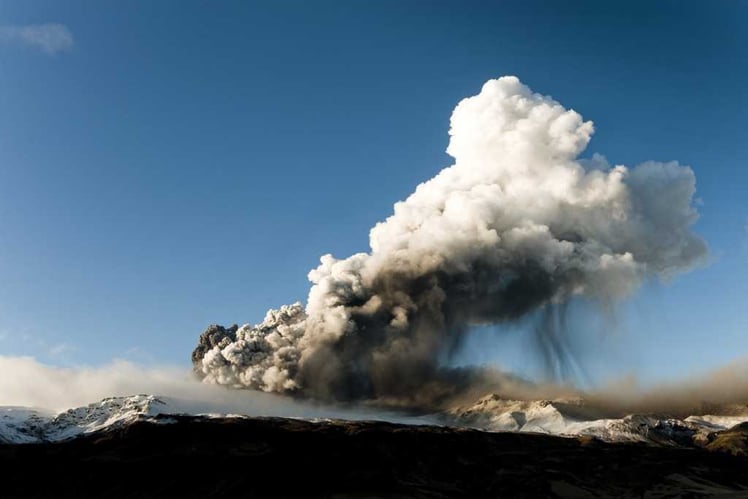 The Volcano House also has a boutique where visitors can find Icelandic handcraft, stones, artwork, books related to Iceland's volcanoes and nature to take home with them. Staff members have a broad knowledge of geology, geography and tourism.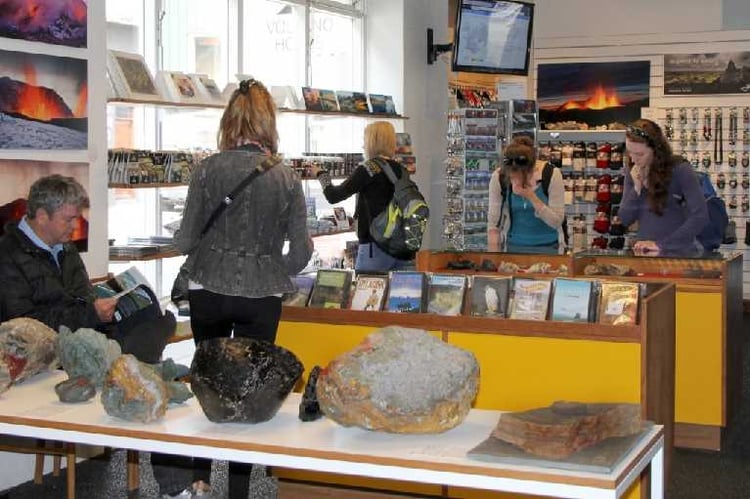 The cinema in the Volcano House offers a documentary film about the two most dramatic eruptions in Iceland. The show tells the story of the eruption in the beautiful Westman Islands off the south coast of Iceland that began in the middle of night in January 1973. Nearly 5,000 inhabitants suddenly woke up to discover that a tremendous eruption of blazing lava and steaming hot ash had begun almost in the middle of the town.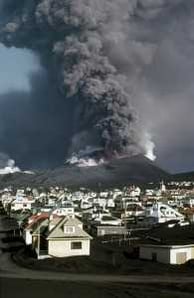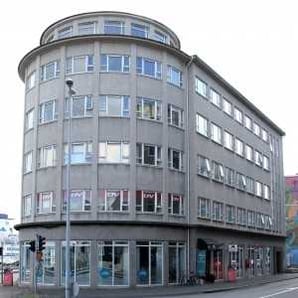 Next, you can gain an insight into the story of the eruption in Eyjafjallajökull in 2010. Never in recent times have the Icelanders had to cope with such tremendous power. Eyjafjallajökull spread awe, horror – and a crisis in air traffic, leaving millions of passengers delayed or stranded worldwide. Large areas of Iceland were covered in a thick blanket of volcanic ash.
The film also covers other famous volcanic eruptions like those of Grímsvötn, Hekla and Katla.
Here you can see both great beauty and also the horror when humans stand against the geological forces of creation.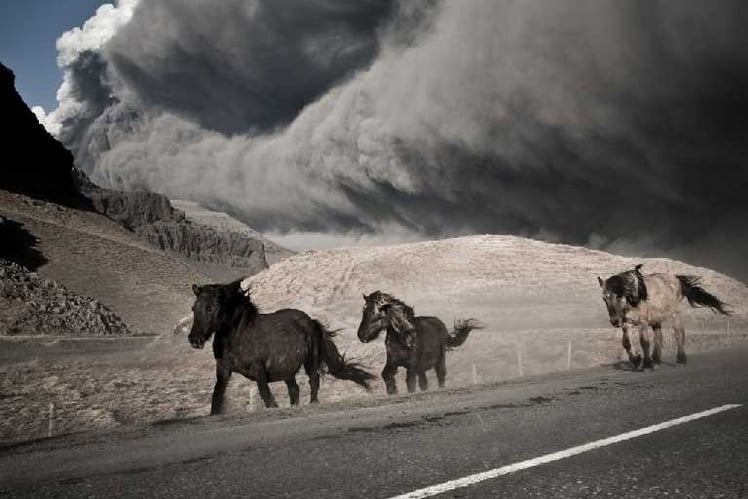 If you are visiting Iceland, a trip to the Volcano House down by the old harbour is something you must not miss.
The films are shown in a 53-minute sequence every hour, on the hour, every day from 10:00am to 9:00pm.
From 15 June to 15 September Volcano House also offer a show in German every day at 6:00pm. -MÞH
Volcano House
Tryggvagata 1 • 101 Reykjavík
+354 555 1900
[email protected]
www.volcanohouse.is