The Charming Þingholt
Þingholt is a neighbourhood in the centre of Reykjavík. Bergstaðastræti can be called its main artery. The street extends from Landspítali University Hospital by Barónsstígur to Laugavegur, the primary and oldest shopping street in Reykjavík.
Hotel Holt, one of the more luxurious and older hotels in the country, noted for its art collection, is on this street. The Kaffibarinn bar is on the street, too. It has been one of the most popular bars in the country for the last 25 years. The Gandhi Indian restaurant is there also, where you can even buy Greenland beer.
Sunrise in Reykjavík today is at 06:19, sunset at 20:32.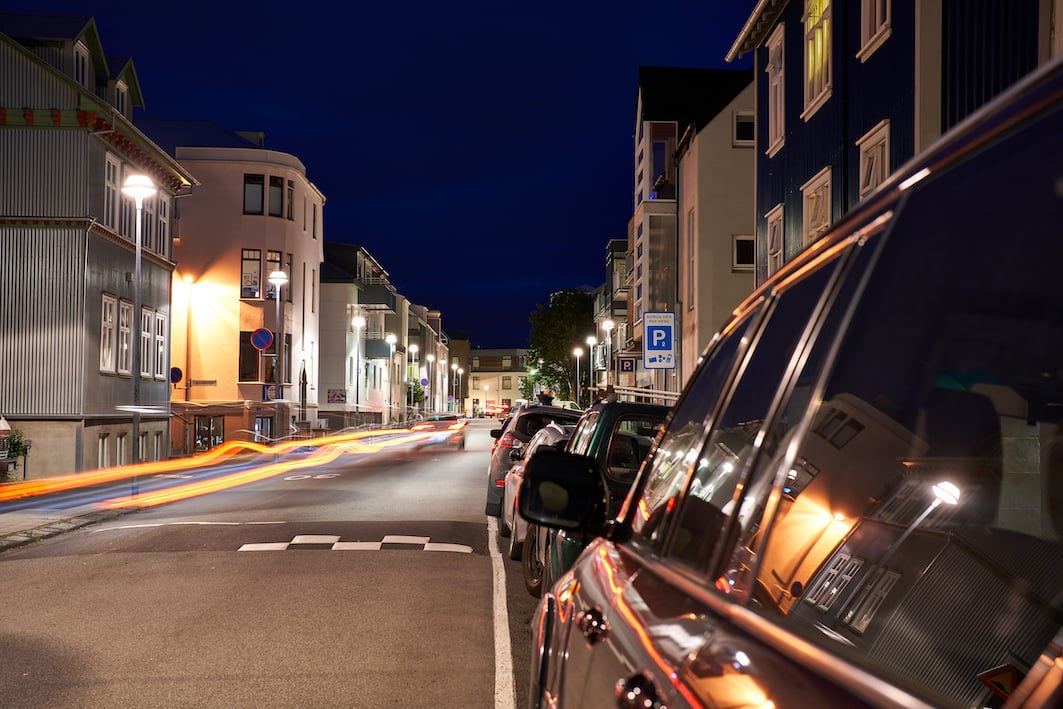 Looking north Berstaðastræti towards Skólavörðustígur.
Reykjavík 03/09/2021 21:52: A7R IV / FE 1.2 / 50mm GM Photo and text: Páll Stefánsson