Totally Thai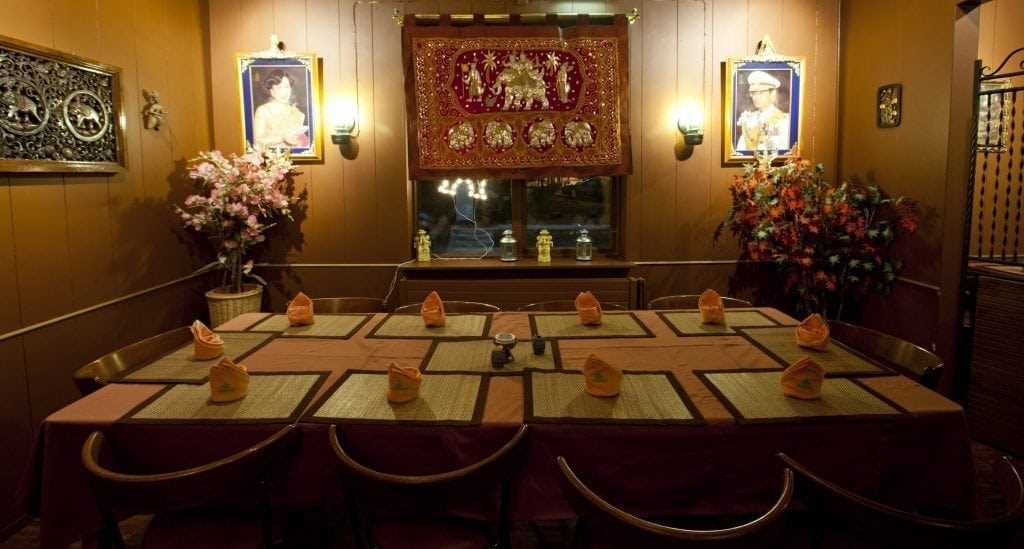 Authentic Thai meals with a special touch at Ban Thai restaurant
For the last 22 years, people from many parts of the world have converged on a small, unpretentious restaurant, close to the Hlemmur bus station at the end of the Laugavegur shopping street in downtown Reykjavik.
In Iceland, the competition amongst restaurants is fierce and many an eating place has opened, only to close a few months later, when the novelty had worn off. Those with staying power are those whose food is exceptional and whose ambience is both comfortable and attractive to diners.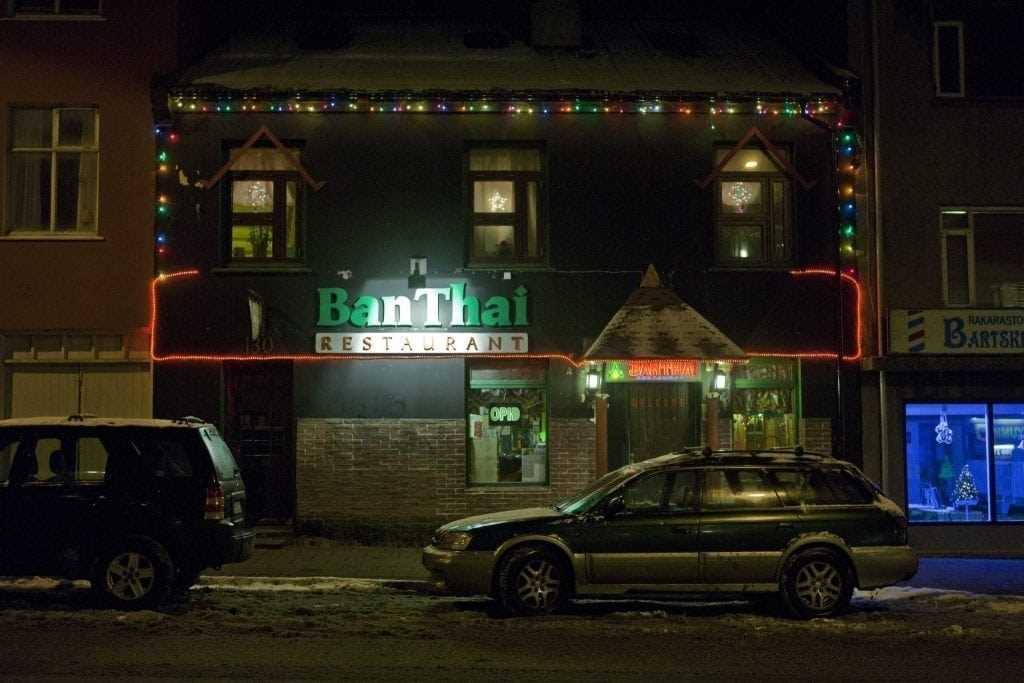 Thai food is known the world over for its flavour and use of different spices to produce mouth-watering meals that have become so popular in recent years. Having lived in Thailand with my family for many years, authentic Thai food was something I looked for on my return to Europe. Thus, finding a restaurant that offers a full menu of these delicious delicacies is an inspiration to me. Others appear to agree with me as, even on a Monday night, usually one of the quietest nights for restaurants, there was a constant flow of diners to this little restaurant.
Actually, calling it 'little' is somewhat of a misnomer. Downstairs is very cosy, surrounded by pictures and different items from Thailand's rich culture. Upstairs are three rooms ideally suited to larger groups, so a lot of people can actually eat in the restaurant without it seeming to be crowded.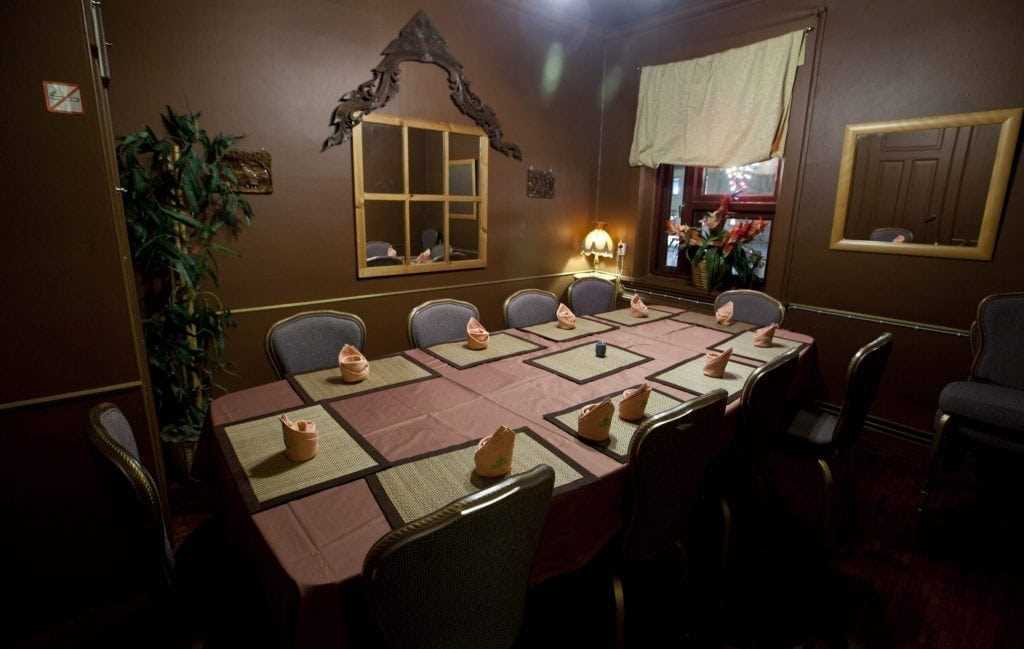 Meals are served by a waitress dressed in traditional Thai costume and, as she delivers the dishes to the tables, it is easy to see why this restaurant appears at the top of the favourite lists so often. These are the real thing! Served the traditional Thai way with spoon and fork, they are supplemented by beers, wines and spirits to complete the experience. Genuine Thai beer is specially imported by the proprietor to add the final touch.
If you have never been to Thailand and want to know what it's like to eat out there, Ban Thai is probably the closest you will find to that experience in Iceland. The food is prepared by an experienced Thai chef and it really shows in the presentation of the meals.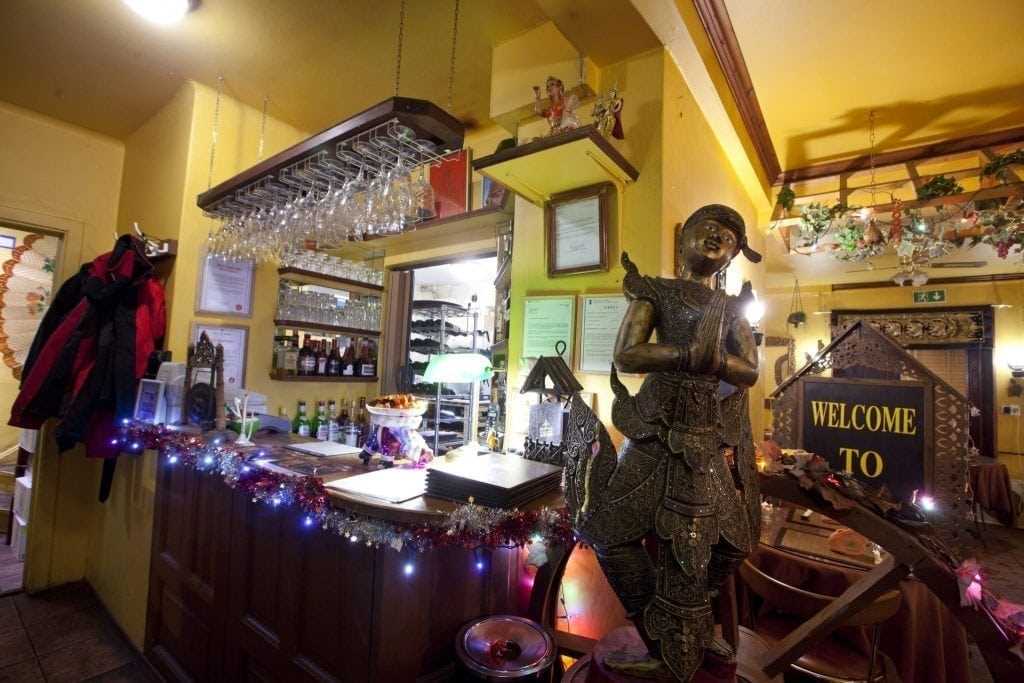 If you are an afficianado of Thai cuisine, you will know of the different spices and that it is can be very hot. Ban Thai accommodates every taste with its range from mild to very spicy indicated on its menu by little red chillis. The menu also has details of the health benefits of the different ingredients that makes very interesting reading.
Ban Thai is open in the evenings from 6pm. A Take-Away service is also provided, which is very popular, with phone-in ordering keeping waiting to a minimum.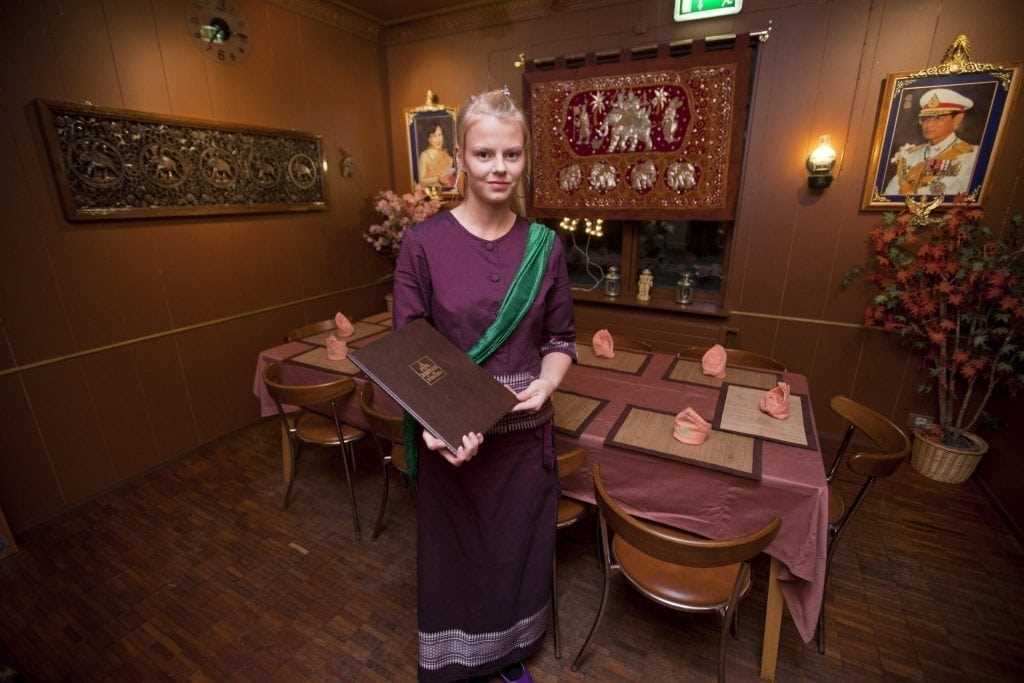 Ban Thai
Laugavegi 130 – 105 Reykjavík
+354 5522444
[email protected]