Iceland is one of the World's purest country. Its unique nature is not only beautiful but also tasty. Urta Islandica has managed to capture the nature at its best and found a way to harvest and preserve it in beautiful artisan herbal salts, teas, syrups & jams. The herbs and berries grow wild around Iceland and are handpicked every year. UrtaIslandica has used old wisdom of folktales and innovation to create many of its products.
Behind Urta Islandica is a family that want's to utilise and share their knowledge of the pure Icelandic nature. The Urta family company is based in Hafnarfjörður and Keflavík's Unesco Global GeoPark where creation and packing takes place.
Urta Islandica uses pure organic Icelandic sea salt to create various flavours to complement food, but the salt is marinated or blended with Icelandic herbs and berries. For instance, their famous Black Lava salt is the perfect finish to all dishes. The Red Lava salt goes very well on everything that need's just a little taste of Iceland, especially roasted chicken or French fries and you will love the Kelp and Garlic salt on baked potatoes or bread with butter. The Blueberry and Liquorice salt have been used to pop up cocktails and desserts.
Urta Islandica's herbal tea line is impressive with teas including Birch, Arctic Thyme and their famous 100% Bilberry tea, but they are packed into teabags for daily use. If you enjoy sweets, you will love Urta's range of syrups all made with organic sugar and wild harvested herbs and berries like crowberry, rhubarb, birch, and rowanberry. If you are looking for a tasty jam, it will be difficult to pick just one, as their Traditional Caramelized Rhubarb jam, along with divine Wild Blueberry and Red Currant jams, especially as a topping on their unique Black Lava Crackers which are made from Icelandic barley and herbs.
There are so many ways to incorporate these delightful gourmet products into food and drinks. For a simple treat consider the company's syrups for homemade almond treats mixed with Birch syrup and Arctic blend salt and with their variety there can be made all sorts of cocktails both alcoholic and non-alcoholic. For instance an easy non-alcoholic cocktail with Arctic thyme syrup with soda water and lime.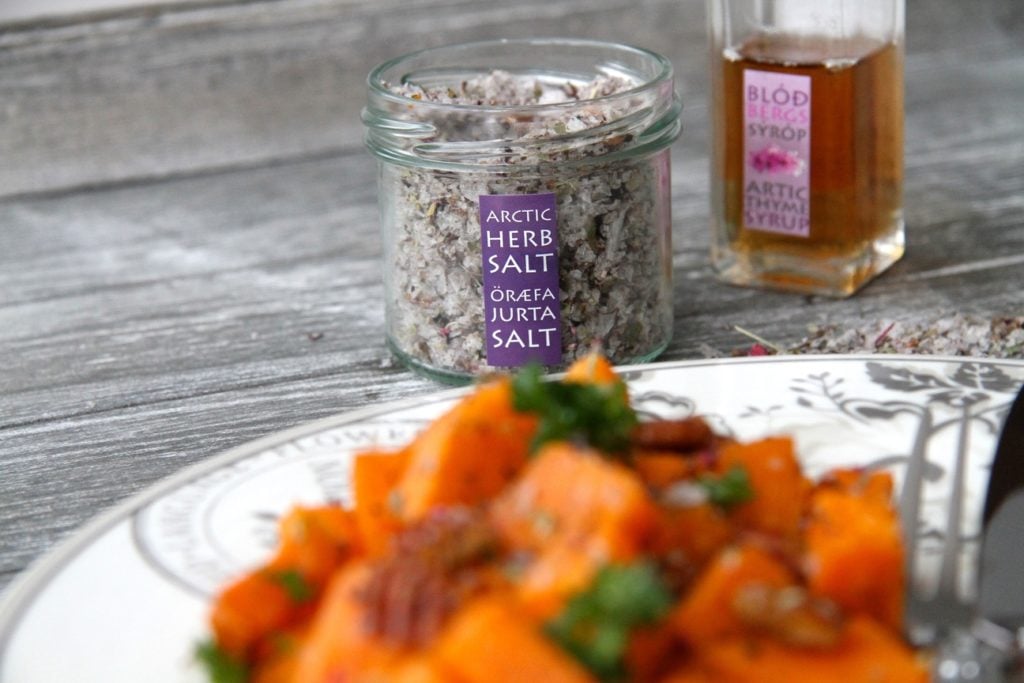 All products are handmade and hand packed, they can be purchased online at Urta Islandica's webshop and in shops around Iceland. Urta Islandica also offers customized labels for all kinds of occasions; company meetings or weddings. It's the perfect food souvenir or a gift from Iceland.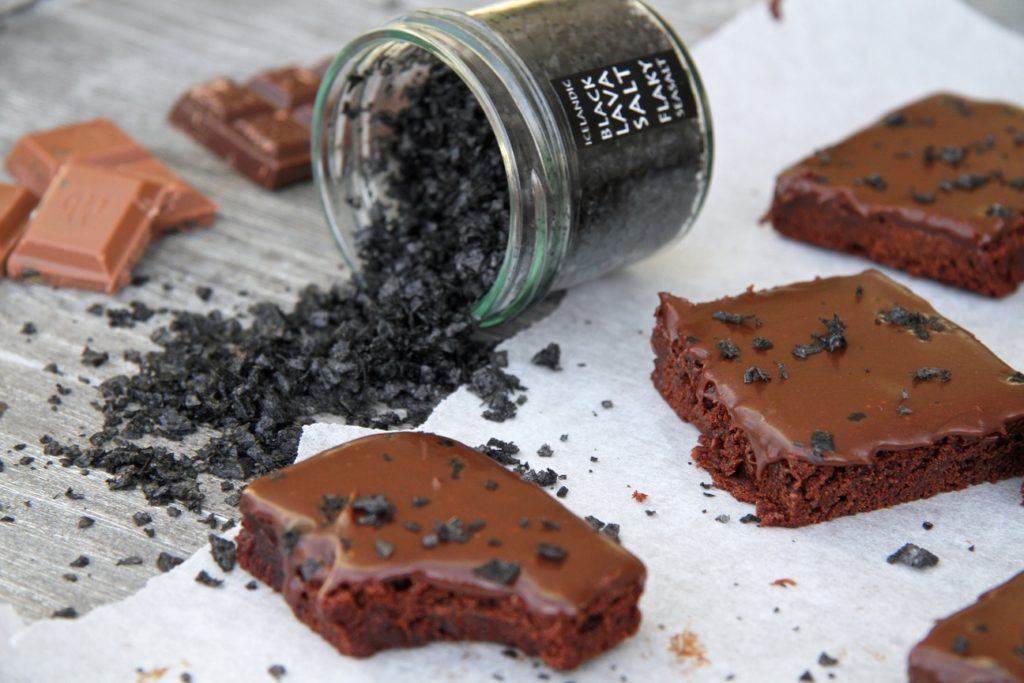 Blueberry Salt

Foccasia Salt

Rhubarb Salt