Journey to the Centre of the Earth
Vatnshellir Cave Tours take you in the footsteps of Jules Verne's intrepid explorers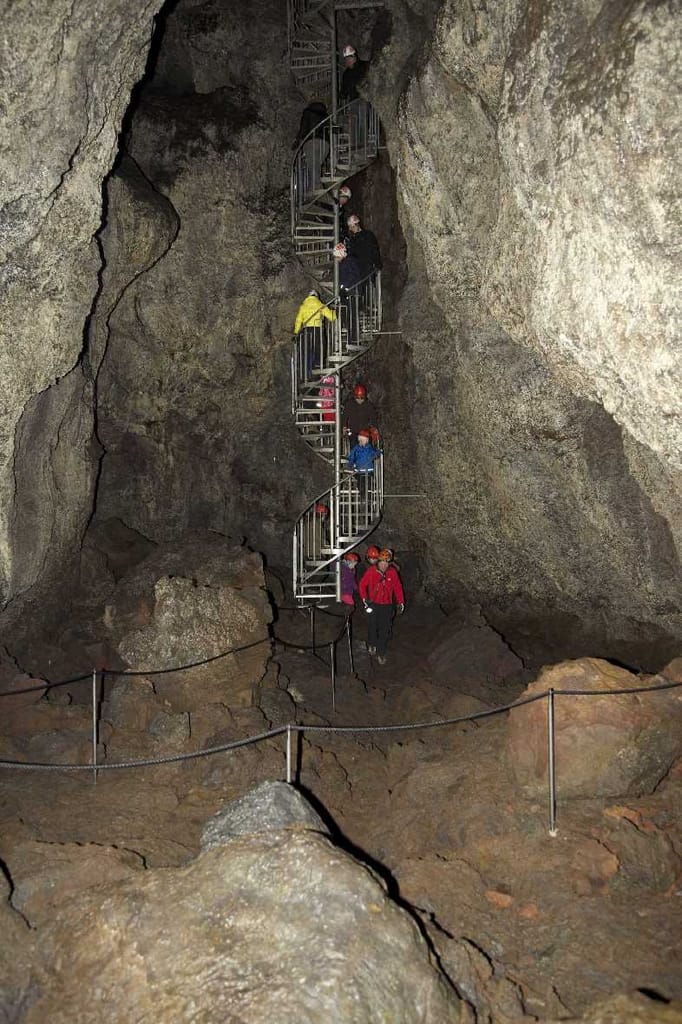 Vatnshellir Cave, on the south coast of Snæfellsnes Peninsula, is a lava tube cave over 200 metres long; one of 56 caves in the immediate vicinity of the small subsidiary volcano Þurkhóll and one of hundreds of caves found throughout the peninsula. Thanks to recent improvements such as stairways and guide ropes, the previously inaccessible cave is quickly becoming one of the most visited caves in Iceland. The professional guides at Vatnshellir Cave Tours conduct tours daily, so now you can experience your own journey to the centre of the earth.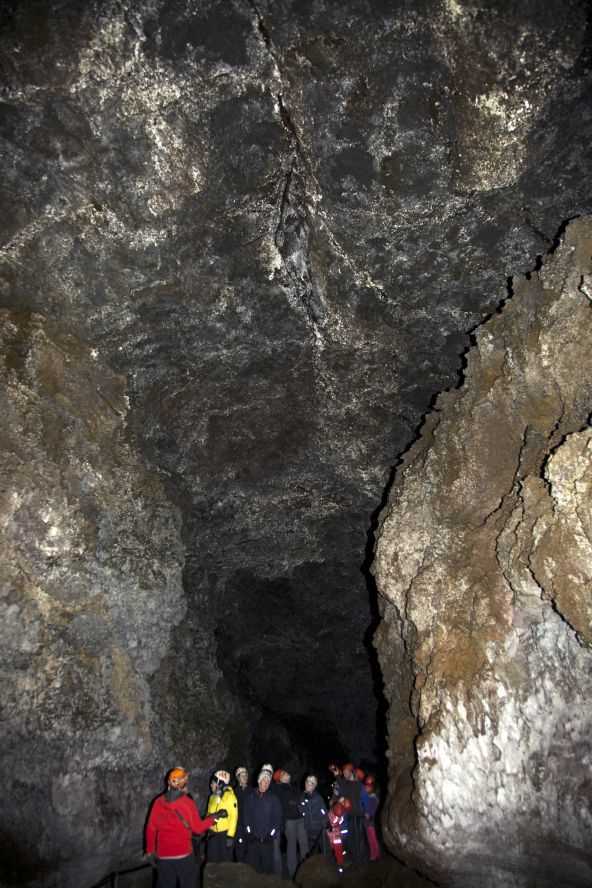 Geology class comes alive
Our guide, Ægir, leads the way as we descend the circular staircase into the first chamber that is filled with light from the skylight above us. Then, with torches or flashlights in hand, we proceed into the darkness… The porous lava creates a natural ventilation system within the cave, rendering the air remarkably fresh. Every now and then we come across bizarre stalactites, stalagmites and other geological curiosities, some of which are found only at Vatnshellir and one of the reasons for the cave's status as a protected natural site.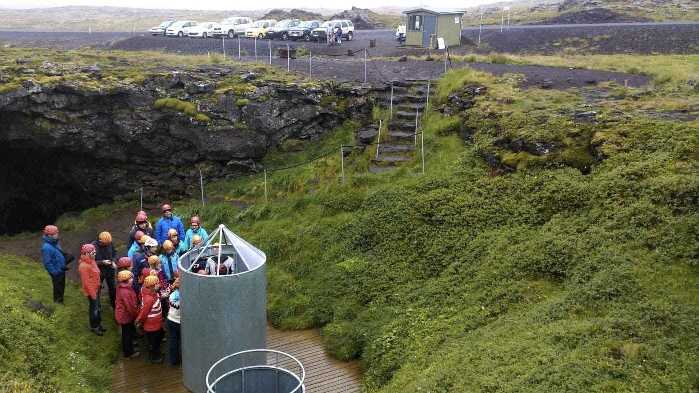 The colours of the earth
Down the sturdy steel steps we go, into a second, larger chamber. By now our eyes have adjusted to the darkness as we inspect the walls of the cave with their rich chocolate colour and the silvery greys that line the ceiling. Here, Ægir explains with a straight face that this room is still used as a meeting place by a famous 9th century local named Báður Snæfellsás. According to the ancient sagas, Báður's mother was human and his father was half giant/half troll. Báður eventually disappeared into the Snæfellsjökull icecap, becoming a guardian spirit over the peninsula. Hmm…

The perfect rainy day activity
Finally, we come to a second circular staircase that winds its way 12 metres down to the deepest part of the cave, 35m below the surface. We listen in awe to the magnificent silence, penetrated only by the sound of our breathing and the intermittent patter of water droplets falling from the ceiling high above.
It has been an awesome experience that I will not soon forget. Only one question remains. Does Ægir, a young guy in his mid 20s actually believe in trolls? You'll have to ask him and find out for yourself!

Vatnshellir Cave
Gufuskálar • 360 Hellsisandur
+354 665 2818
[email protected]
www.vatnshellir.is