This Year Make a Great Escape to Iceland
Iceland First Travel Agency Paves the Way
Quick facts about Iceland
Iceland─ the tiny country just below the arctic circle is one European country where tourism has seen exponential growth in recent years. With a population of only 330.000, it is the least populated country in Europe with only 2.2 inhabitants per km2. Iceland is known for its peaceful, sometimes stark, otherworldly landscapes that defy the imagination. Famous also is Iceland's pure drinking water that comes straight from the tap without having any chemicals added to it. Active volcanos, gushing hot geysers, Northern Lights sightings, geothermal activity, and an unknown number of waterfalls in every shape and size are just part of what makes this country the unique destination that visitors from all over the globe are now discovering.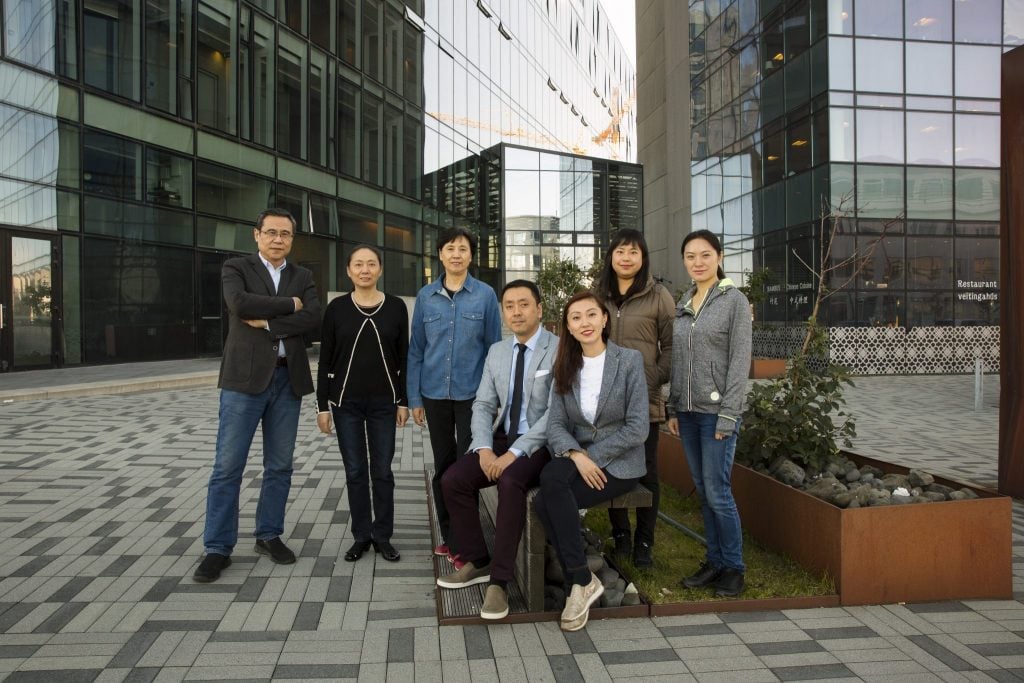 One of Europe's best kept secrets
For centuries Iceland was not exactly on people's radar even though it was discovered by Vikings from Norway over 1000 years ago. While most European and American tourists flocked to Paris, Rome and London, Iceland was an unknown. Then in the late 90s intrepid travellers began posting photos on the internet of their travels to Iceland and little by little word got out about this amazing country, the likes of which most people had never laid eyes on. Today it continues to rise to fame as one of the fastest growing tourist destinations in the Europe.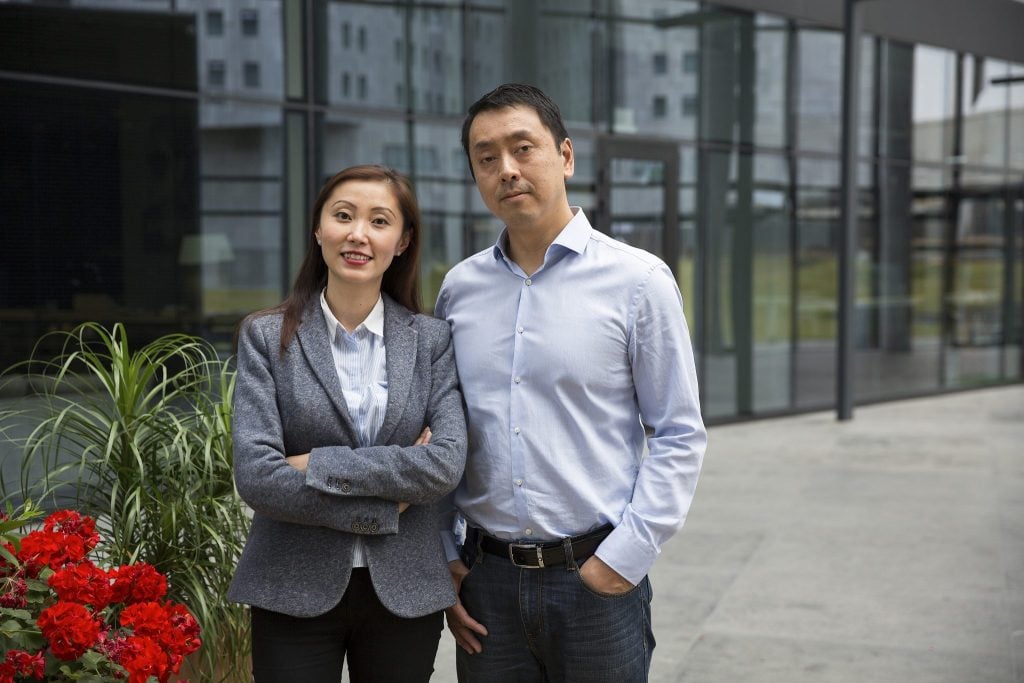 David and Betty Wang, an entrepreneurial couple
It was exactly this mix of stark contrasts that attracted David Wang to Iceland when he first arrived here as a tourist in the mid 90s. The peacefulness and the beauty of the country was a big pull and he decided to settle down here. Now, with more than 20 years of experience in Iceland under his belt, David is very much at home in his adopted country. Betty, who came to Iceland in 2005 works as a consultant to Iceland's department of tourism's Islandstófa, owns a Chinese restaurant in downtown Reykjavik, and runs Iceland First Travel, Iceland's first travel agency specifically aimed at today's modern Chinese traveller.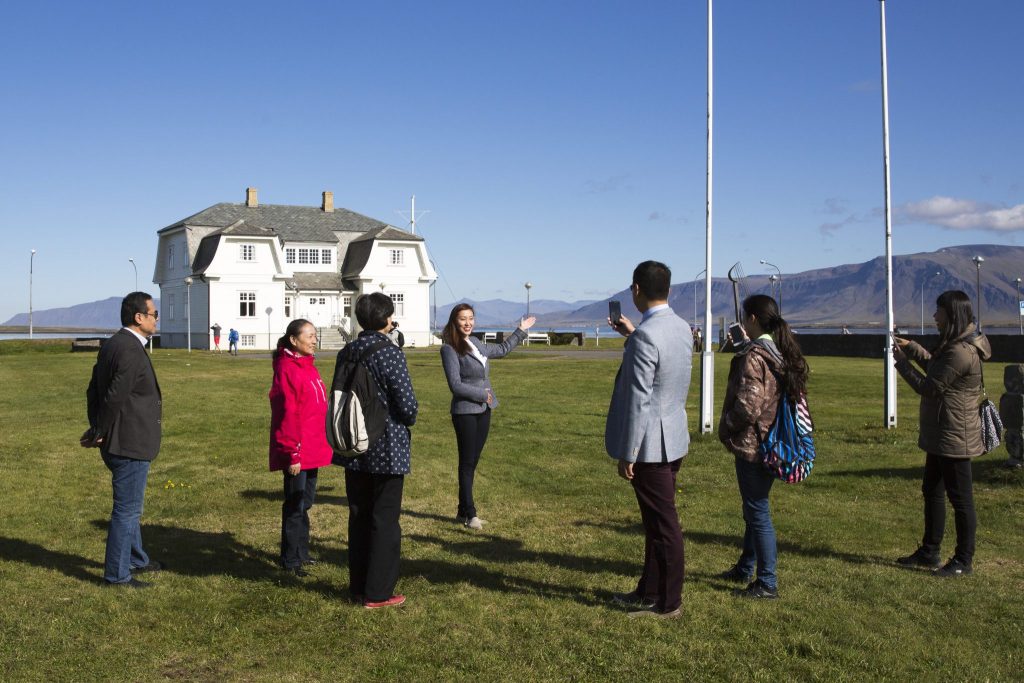 Iceland's first travel agency for the Chinese traveller
Iceland First Travel is Iceland's oldest and largest travel agency geared to today's modern Chinese traveller. The fully licensed travel agency offers a comprehensive range of travel services for groups and individuals, incentive and corporate business trips and leisure travel around Iceland. The company has extensive expertise in organising tailor-made tours, with or without the assistance of Asian language tour guides in languages such as Mandarin, Cantonese, Japanese, Indonesian, and Korean among others. Part of Iceland First Travel's success stems from Betty's tireless networking skills which have helped her form exclusive partnerships with local suppliers, ensuring you a smooth and seamless travel experience around Iceland.
An omen of good things to come- the Aurora Borealis
Top on the list of things to see in Iceland is the magical overhead swirls of green-white Northern Lights begin to appear in the sky throughout Iceland even as early as the end of August through to early April. Although there is no sure way to accurately predict their appearance, it's fun to go 'northern lights hunting' while in Iceland. Many hotels offer a 'wake'up call' if the lights appear while you are sleeping, so do take advantage of this if you can.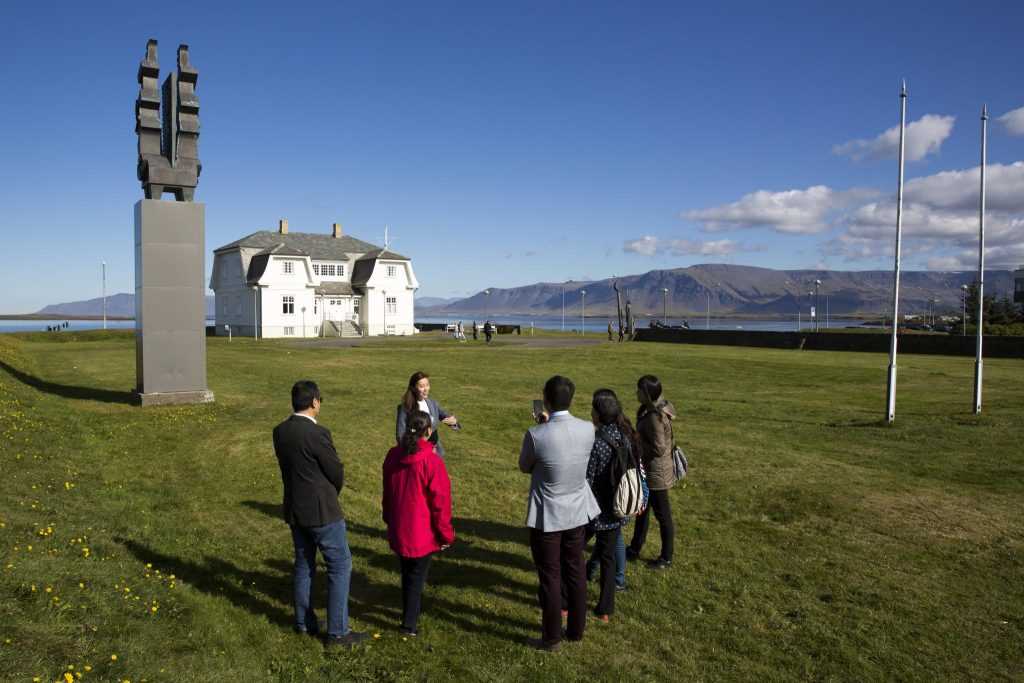 Take Advantage of Iceland First Travel's expertise
During your stay in Iceland, Iceland First Travel will be happy to organise tailor-made trips geared to your areas of interest.  With so much first hand experience at their disposal, Betty and David can recommend top hotels, from cozy to elegant and everything in between. Iceland First Travel also maintains an exclusive network of transportation providers including medium and high-end buses suitable for groups of all sizes, comfortable and stylish SUVs, and even privately chartered helicopters for the ultimate in luxury travel.