Yoga and relaxation
Viðey Island
Tuesday June 30 from 19:30 – 21:00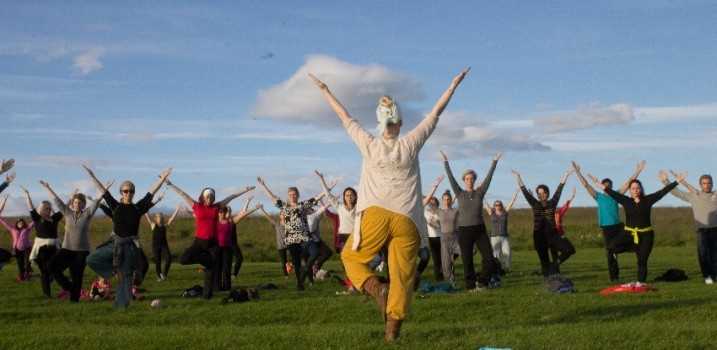 It's incredibly refres¬hing to do yoga in the crispy sea air on Viðey island with the beautiful nature all around. On Tuesday night June 30th we'll walk around the island with Arnbjörg Kristín Konráðsdóttir yoga teacher and do some yoga on the green grass. We'll end by relaxing under the powerful sounds from the Gong by the Imagine Peace Tower. These sounds help us still our mind and gain deep relaxation.
The ferry sails from Skarfabakka at 18.15 and 19.15 but the walk starts at 19:30 and takes about one and a half hour. It's a good idea for those who want to enjoy a dinner at Viðeyjarstofa to take the 18:15 ferry. Guests will also have time to buy some refres¬h¬ments after the walk before heading back with the ferry at 22:00.
Yoga mattresses are not needed, you only have to dress according to weather. All are welcome, also those who have no yoga experience.
Adults pay 1,100 kr. for a round trip with the ferry, children 7–15 years old pay 550 kr. but the youngest sail for free. Owners of Reykjavik Guest Card also get a free boat ride! All gui¬dance is free of charge and spoken language is Icelandic.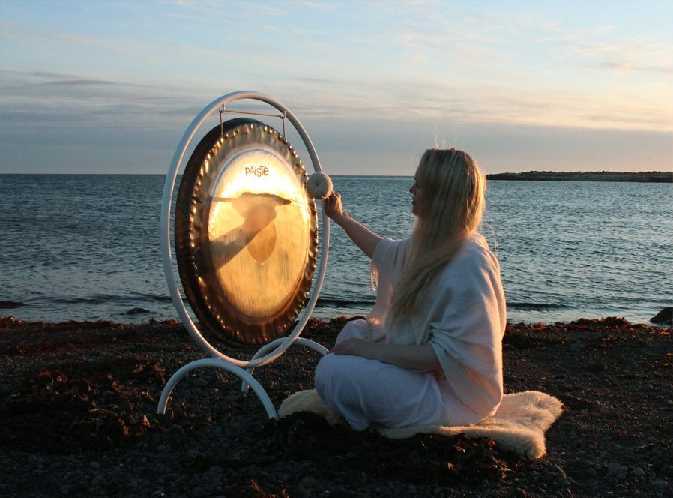 For further information see  www.videy.com
*Arnbjörg Kristín Konráðsdóttir is a known kundal¬ini yoga teacher in Iceland. In 2013 she published a book called "The True Nature" about how and where to do yoga in the nature of Iceland.
   
Borgarsögusafn Reykjavíkur
Grandagarði 8
101 Reykjavík
S: 411 6300
[email protected]
www.borgarsogusafn.is