A Man and His Horse
Kálfholt Riding Tours for all levels of experience make riding fun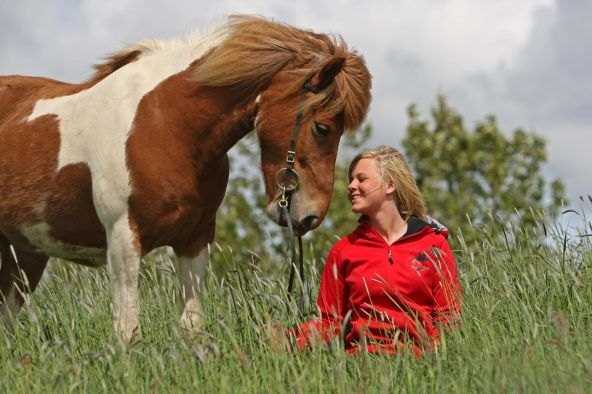 Riding an Icelandic horse through the sunny countryside of South Iceland on a delightful summer's day is the dream of many a horse enthusiast. Freedom fills your senses in the beauty of the open expanses, lifting the spirits of both man and horse. The power and majesty of these noble animals combine with the power and majesty of the Icelandic landscape as it stretches out before you.
This interplay between man, horse and nature is something that Eyrún and Steingrímur, proprietors of Kálfholt Riding Tours, have known for many years and now they offer their time and talent, expertise and services to travellers in Iceland.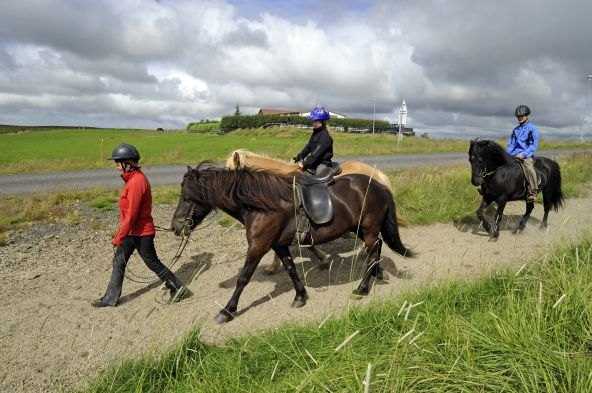 The Icelandic Horse-A True Friend
Icelandic horses are small and strong, with an additional couple of gaits that makes riding them both comfortable and inspiring. Gentle and friendly, they nonetheless have a spirit that makes riding fun and enjoyable-as can be seen by its popularity.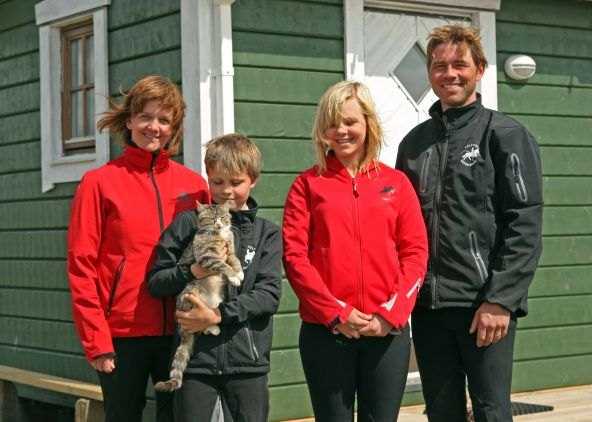 Breeding for Excellence
Kálfholt is a well established breeding farm in southern Iceland that has produced some excellent horses for pleasure riding, breeding and competition. Amongst those are Röðull, which won the Class B at the National Icelandic Horse Show in 2008.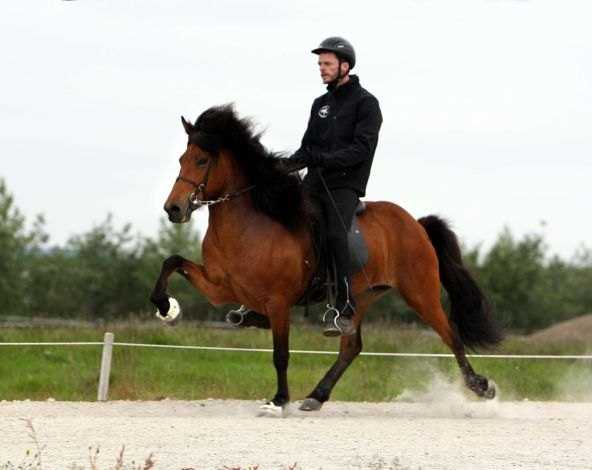 Just a short drive to ride
Located 70 km from Reykjavik, between Selfoss and Hella, the farm is easily accessible from Ring road #1 and is perfectly situated for day tours in the area.
Learn by Doing
Courses and private lessons taught by professional riding instructors are offered for advanced riders and beginners, using Kálfholt's well-trained horses.
Personalised attention is all yours
Kálfholt Riding Tours specialise in providing riding instruction and tours to individuals, couples and small groups of up to 12 participants. Eyrún and Steingrímur's patient and personal style is perfect for families.
Immerse Yourself in a Week-Long Stay
Kálfholt offers an exciting week-long stay at the breeding farm, which includes full board, accommodation, a 4-day riding tour, airport pickup and drop-off and one day of sight seeing on the Golden Circle (Geysir, Gullfoss and Þingvellir).
Participants will receive basic riding instruction which is geared to their level of competence, allowing them to gradually progress in their riding skills. Evenings can be spent relaxing in the hot tub, enjoying traditional Icelandic songs, music and games. – KB
Popular tours include :
Introduction to the Icelandic Horse
– a gentle half hour ride for children 8 years and under.
Introduction to the Icelandic Horse
– a one hour tour for beginners of any age.
90 minute, 2.5 hour and 5 hour tours
– a ride in the country along the Þórsá  riverbank to Urriðafoss waterfall for intermediate and advanced riders.
Kálfholt
Kálfholti II • 851 Hella
+354 487 5176
[email protected]
www.kalfholt.is