A Pilgrimage of my Own
Off the beaten path to Þorlákshöfn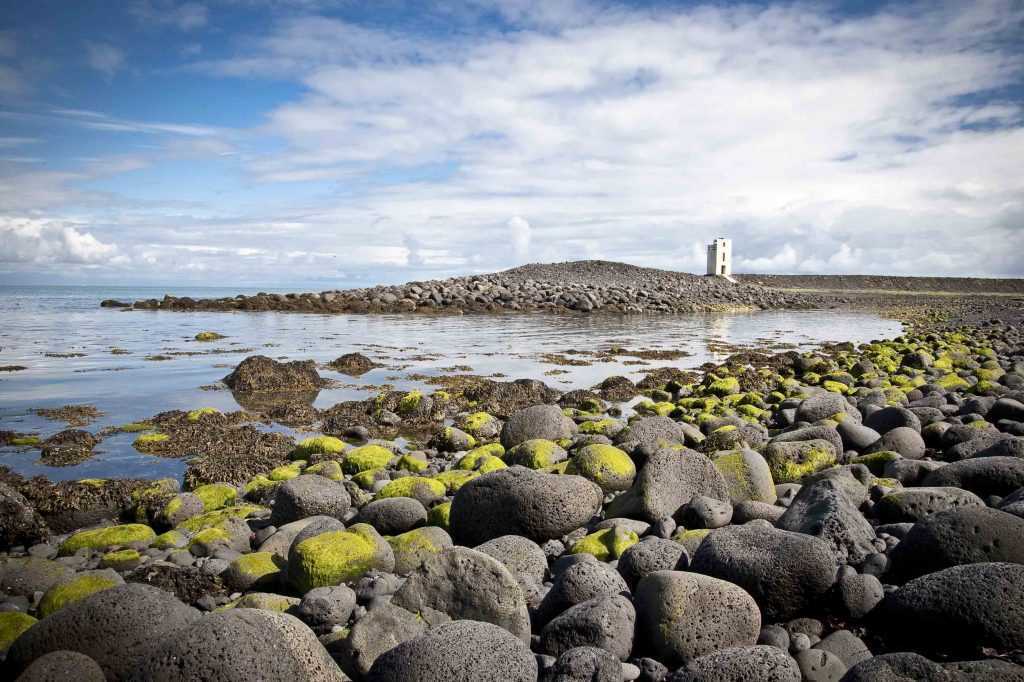 Heading east from Reykjavík, I follow the steady stream of cars that are making their way across the mossy lava fields of Leitarhraun. Most of these will continue over Hellisheiði heath towards Hveragerði, Selfoss and beyond, but I will be taking a road less travelled and one that, in my mind, is even more magical. I've passed Lítla Kaffistofan, the tiny, old-fashioned petrol station and coffee shop, on my left and soon reach road no. 39, the turn off to Þorlákshöfn (Thorlakshöfn) in the Ölfus District. This is where the masses and I part ways, at least for now, and I've got the road pretty much to myself.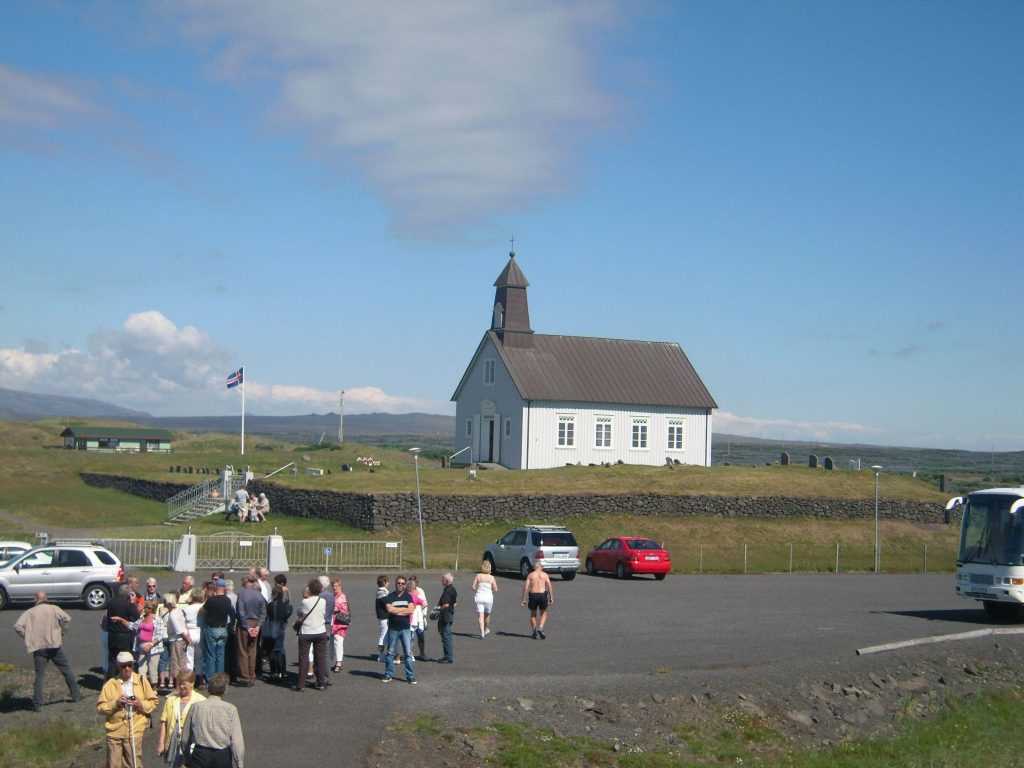 The Hauntingly Beautiful Þrengsli Pass
The drive through the powerfully energizing landscape, known as Þrengsli Pass, is exhilarating. Otherworldly even. Just a few metres off the road is Raufarhólshellir—a 1350m lava tube cave that is open for exploration. Further on, I come to Icelandic Glacial, where water that has been naturally filtered through the ancient lava is bottled via an enormous underground, spring-fed reservoir that holds some of the purest water on earth.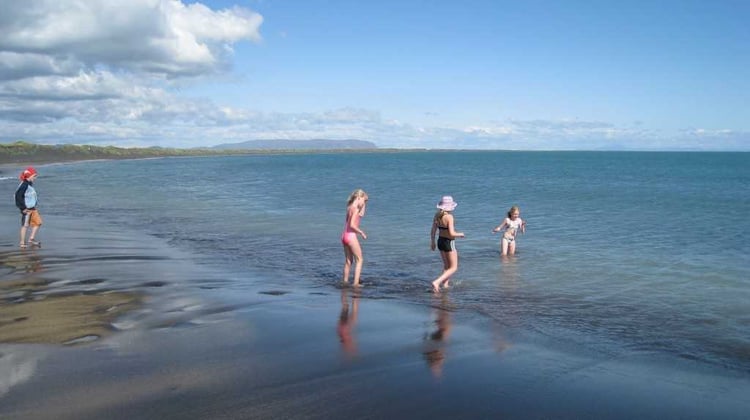 More than a one-horse town
Soon I am in Þorlákshöfn, Ölfus District's one and only town. Located right on the coast, the village is flanked on either side by miles of pristine black sand beaches, where a few daring surfers gather in hopes of catching the relentless waves. As is typical of any Icelandic fishing village, the harbour is the centre of activity where colourful boats and noisy gulls vie for attention.
A brand new sports complex includes fully equipped indoor and outdoor sports facilities, indoor and outdoor geothermal swimming pools, a fitness centre and an adjoining campsite. The swimming pools are especially popular with families on weekends, and for golfers, the challenging 18-hole golf course, which lies just east of the village, is equally popular.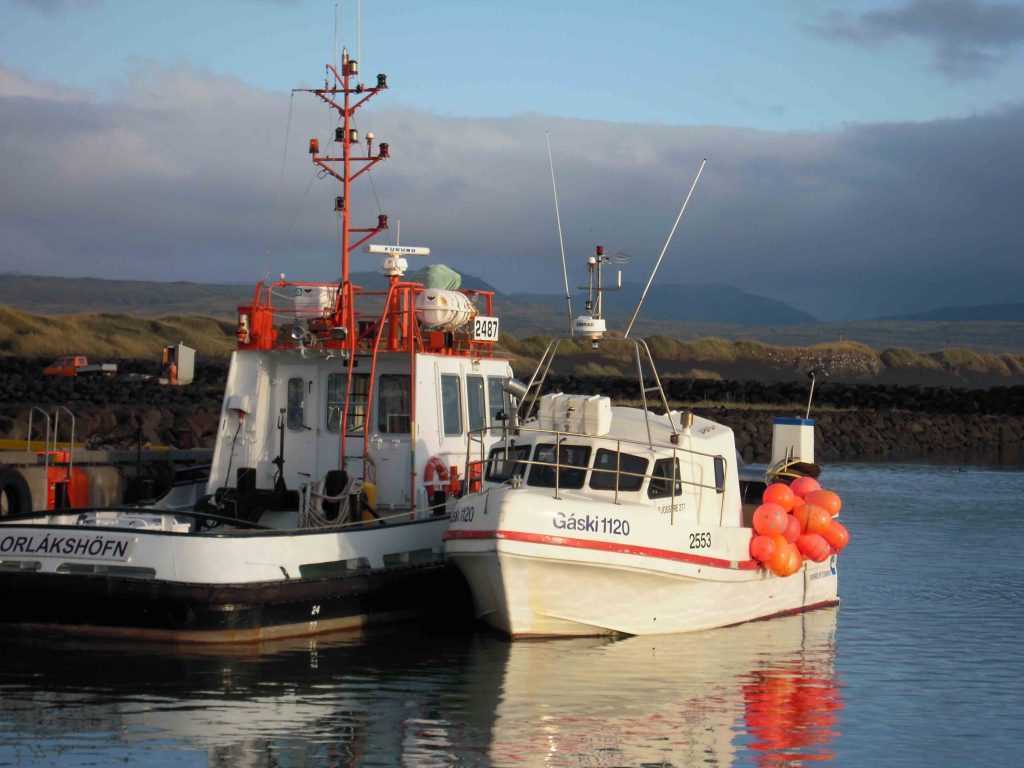 A hallowed place for latter-day pilgrims
Finally, I make my way west following the windswept coastline towards Selvogar's Strandkirkja—one of Iceland's most famous churches with a long and fascinating history dating back to the 13th century. Today, the church still attracts visitors from the four corners of the country who, like pilgrims on a pilgrimage, journey here to make a vow. The combination of the sound of the pounding surf, the smell of the salt air and the cry from a lone Kría flying overhead make this a very special place indeed. My own pilgrimage has been accomplished.