A Taste of Iceland's Wild & Sweet
Laugarvatn's Lindin Restaurant & Café Bistro
Lindin Restaurant & Bistro Café, located on the banks of Lake Laugarvatn, has a firm foundation of culinary excellence that attracts patrons from around the world. Owner, Baldur Öxdal Halldórsson, pastry and master chef, trained at the Hotel and Restaurant School of Iceland between 1980–1984, received training as a pastry chef at the Culinary Institute of America, New York in 1986–1987, and attended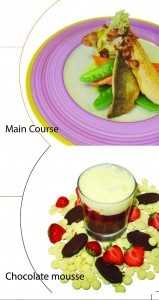 the prestigious Richemont Professional School in Lucerne from 1988–1989, where he developed his interest in the art of chocolate and learnt the secrets behind a great dessert.
After his training abroad was completed, Baldur began something of a culinary revolution in Reykjavik, working at many of the top hotels and restaurants, creating spectacular and sophisticated desserts that were hitherto unknown in the capital.
Mecca of Icelandic Wild Game
Baldur took over Lindin Restaurant in 2002 which has become known as the 'Mecca of Icelandic wild game', with its lamb, fish, seafood and game caught in the wild. His menu is seasonal and features exotic dishes that can be made from reindeer, goose, duck, cormorant, guillemot, puffin, minke whale or pan-fried arctic char. Always on the cutting edge, you can be sure of finding new and exciting additions to his dessert menus such as his delectable chocolate mousse with raspberry sauce, with watermelon pieces and white chocolate foam and his bilberry skyr mousse with crow berries and rhubarb.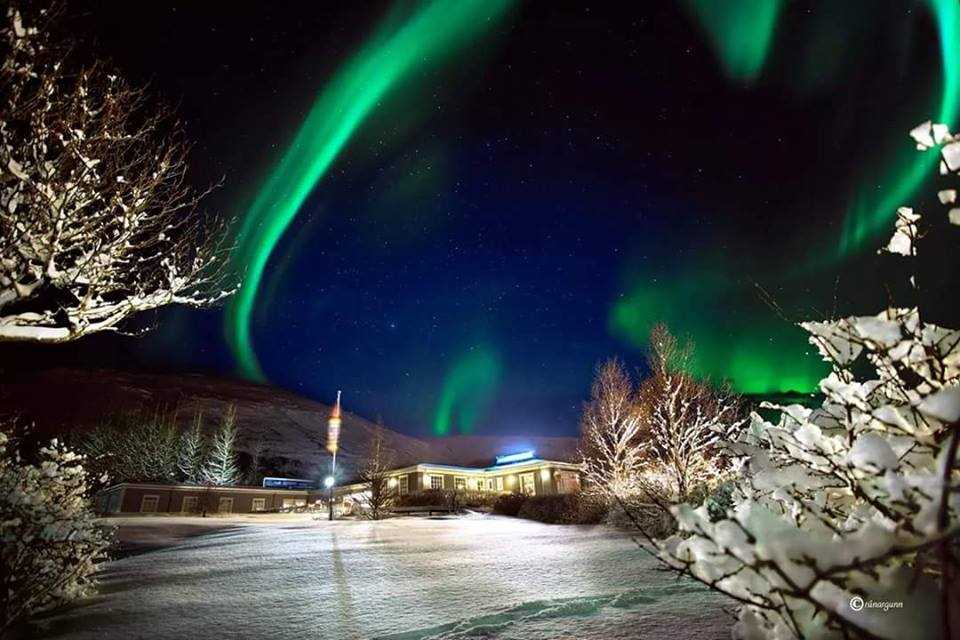 Passion for purity and freshness
Passionate about food, Baldur insists on the absolute purity and freshness of all his ingredients. Located in the heart of Iceland's 'greenhouse belt', he can take his pick of the choicest fruits and vegetables grown in the area year round. The restaurant even has its own small kitchen garden, providing a fresh supply of rhubarb, chervil, red and blackcurrants. The lamb and venison come from N.E. Iceland and are known for their delicious flavour, fed on mountain herbs. The Arctic char are caught fresh from either Lake Þingvellir or Lake Apavatn daily.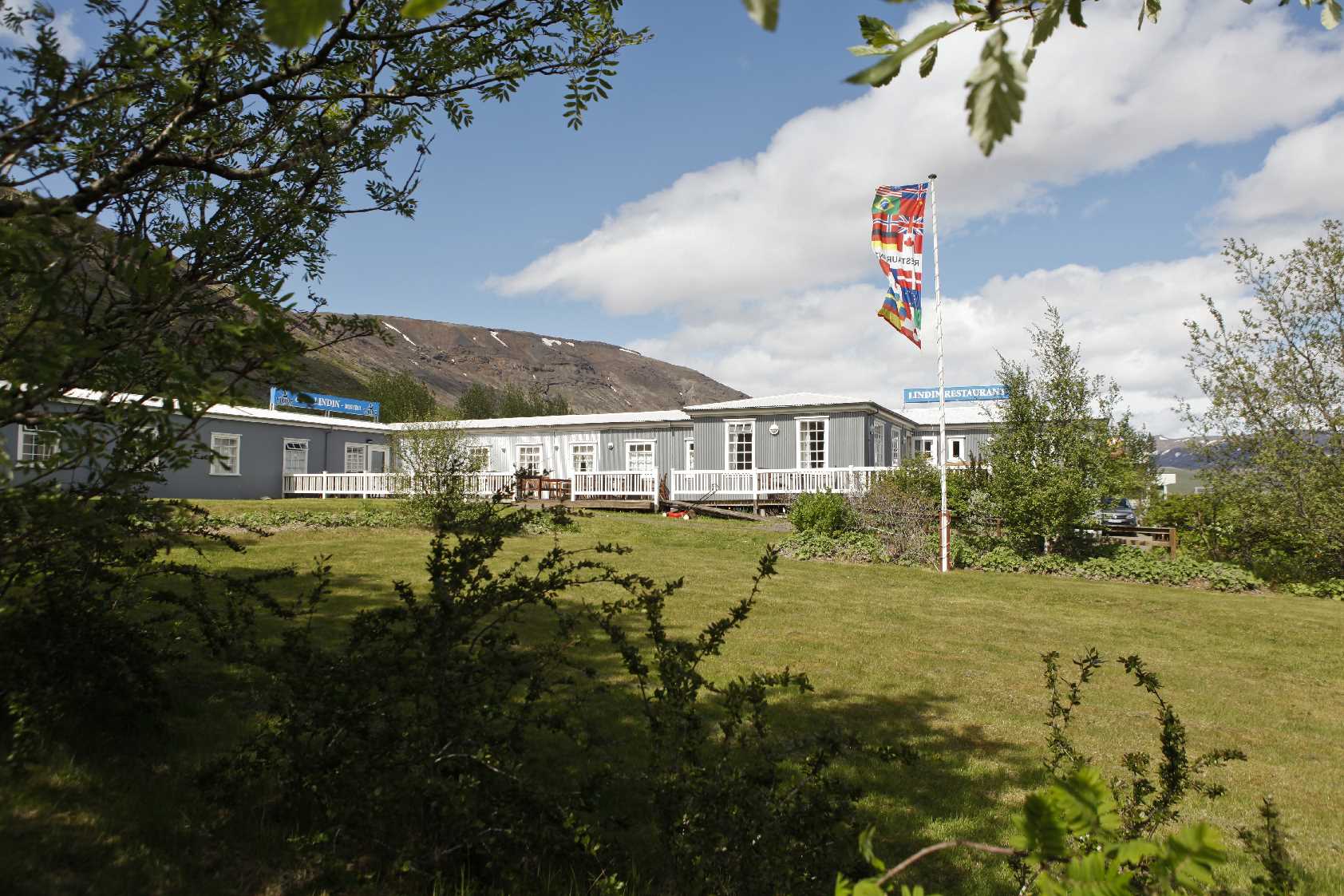 In the heart of the Golden Circle
Lindin is located in the village of Laugarvatn, right beside the lovely natural sauna, steam baths and pool at the Fontana Spa. The 45 minute scenic drive from Reykjavik takes you through enchanting landscapes. Laugarvatn is half-way between Þingvellir and Geysir and Gullfoss, making it an excellent choice for a day trip to in one of the most scenic areas of Iceland. You can also now stay at any time of year in Laugarvatn at either the Golden Circle Apartments next to Lindin, the Gallerí Guesthouse or the village hostel to enjoy the Northern Lights in winter and the midnight sun in summer and the spectacular views from Lindin's terrace and garden across the lake to the Hekla and Eyjafjallajökull volcanoes. – EMV/ASF
Lindin Restaurant
Lindarbraut 2 • 840 Laugarvatni
+354 486 1262
[email protected]
www.laugarvatn.is