Alipay – connecting Iceland and China
A New Way of Doing Business
In recent years Iceland has become an increasingly popular location for tourists in China and they can now use an innovative app called Alipay to facilitate financial transactions, as well as to help them navigate in a foreign culture. With a few touches on Alipay's app, its users can see which stores, restaurants, hotels and tour companies are offering Alipay, with a description of their businesses in Chinese. Alipay's partner in Iceland, ePassi, has the goal to make their users' holidays more enjoyable and fulfilling and have introduced their solution to Icelandic tourist service providers. There are many Icelandic companies offering Alipay services all around the country.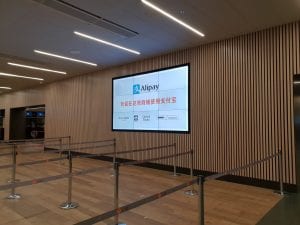 Over 820 million users
Since its launch in 2004 Alipay's total number of users has ballooned to over 820 million and is now the preferred method of payment in China, outnumbering sales made with cash, credit and debit cards. Seeing this development, Alipay has started seeking out partners outside the Chinese market, so that its customers can use a familiar setting for payments all across the globe. Alipay has partnered up with ePassi, a Finnish company, which helps connect Alipay users to tourist companies both in the
Nordics and in Europe
A familiar way of doing business
The Alipay app is quite convenient to use, as the user can simply scan a QR code provided by the seller and then complete the transaction in the app. Danielle Pamela Neben, Marketing Director for ePassi in Iceland, says customers who are accustomed to using Alipay in their own country are delighted to discover its availability while on holiday abroad. "It's a great way to facilitate mutually beneficial transactions. Chinese customers no longer need to worry about language barriers and using an unfamiliar currency. In fact, our numbers indicate that Chinese tourist spends up to four times more than they would otherwise do when they can use Alipay."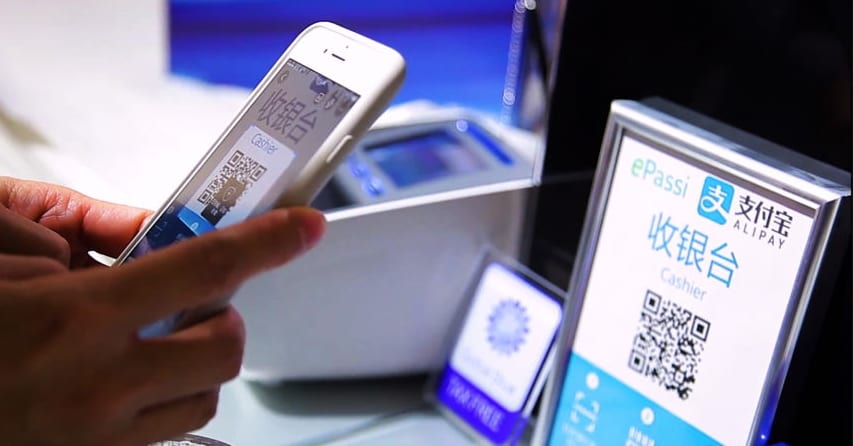 A bridge between cultures
Alipay isn't limited to making financial transactions, as it can help customers find service and goods providers and vice versa. By using the user's current location the app displays companies in the area that provide Alipay services. Iceland is thus divided into regions and when the user enters the region he will immediately be aware of where he can find what he needs. Danielle says that this can serve as a sort of communication channel between customers and businesses. "Companies can now reach the customers directly and display what they have to offer and even offer bargains, discounts and coupons. And customers can now find products they might not have found otherwise and find information about them in their own language."
Safety first
Danielle furthermore says the Alipay app in Iceland can help Chinese tourists have a safe and positive vacation in Iceland, by getting useful information across to visitors. "Part of Iceland's charm is how untouched it is and the app can provide information and guidelines about how tourists can best interact with the often delicate nature. Iceland's ruggedness also means that special safety precautions apply and we can inform users about weather conditions, condition of roads, potentially hazardous areas and other safety risks," says Neben.
For more information:
[email protected]
www.epassi.is