Behind the waterfall
By the roots of Eyjafjallajökull Glacier to the west is Seljalandsfoss, a 65 m / 213 ft high waterfall that falls from ancient cliffs. It is one of the most beautiful waterfalls in the country and is not far from Hringvegur (1, 125 km / 78 mi east of Reykjavík) between Hvolsvöllur and Vík in Mýrdal. What makes the waterfall so unique is that you can walk behind it. The environment around the waterfall is very beautiful, with green slopes up to the cliff wall. Seljalandsá River flows from the waterfall into the brown, glacial river Markarfljót. From there, it flows through Landeyjarsandur to the sea. It is only a short distance to the Westman Islands, which you can see from the waterfall.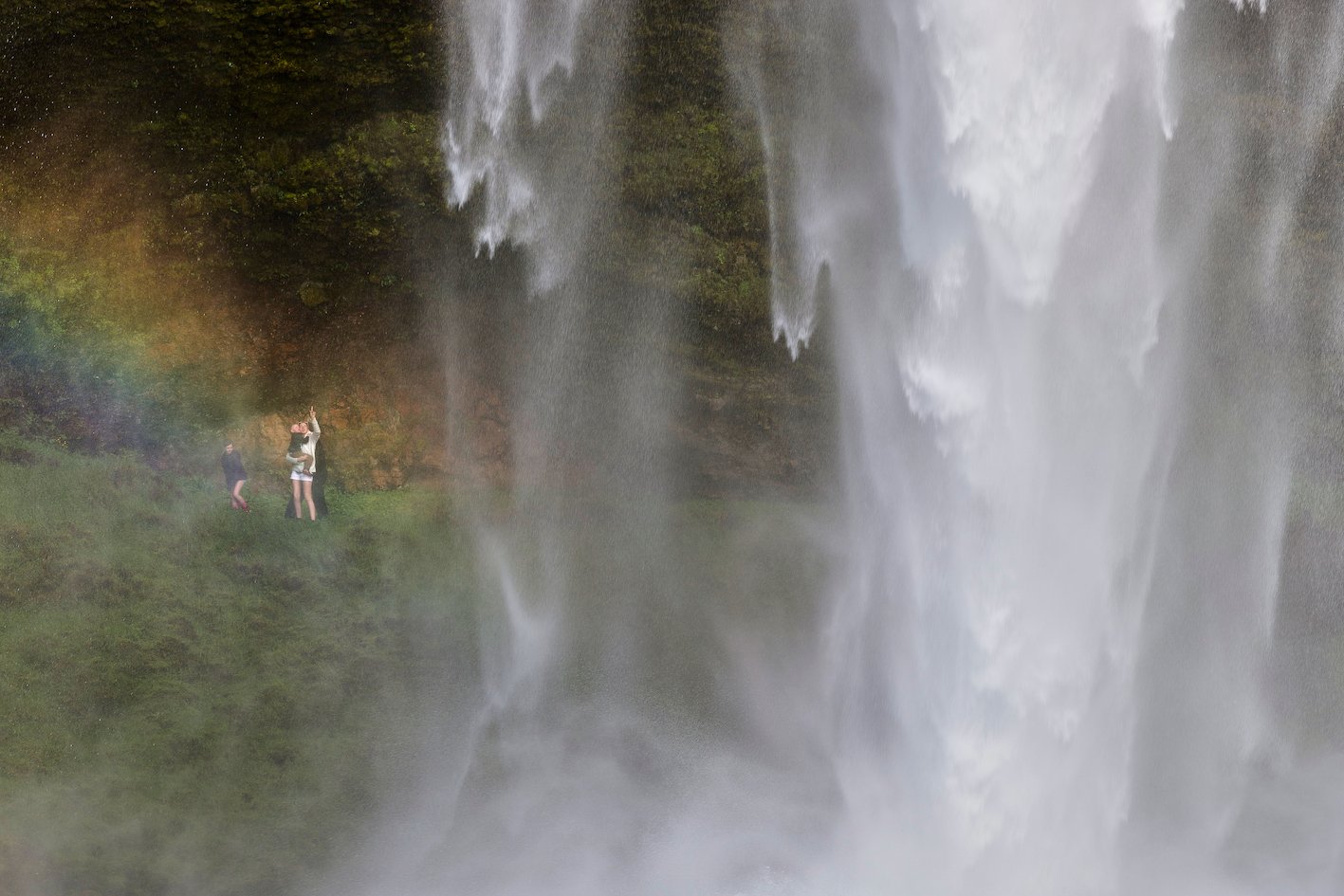 Rangárvallasýsla  28/07/2021  17:49 135mm
The picture: Of course, you have to walk behind the waterfall with the children and get a little wet along the way.
Photo and text: Páll Stefánsson