Black Beach Tours
Fun and affordable adventures in South Iceland
Like many travellers, a trip to Iceland is quite possibly something you have been dreaming about for years. Chances are good that it has been on your bucket list forever, so your expectations are high and a lot has gone into all the late-night planning of your perfect trip. And no matter the season, the big question on your mind is undoubtedly how to see and do as much as possible on a limited budget.
Enter Black Beach Tours
You've seen all those stunning photos of the black sand beaches in Vík, but did you know that you don't have to travel vast distances from Reykjavik to enjoy this unusual phenomenon that Iceland is so famous for? Just 45 minutes drive from Reykjavík and 10-15 minutes off Highway 1, lies the little fishing village of Thorlakshöfn where a brand new company, Black Beach Tours, has recently opened with a range of heart pumping and affordable adventures in the area.
The company specializes in activities for the whole family and an emphasis on getting you into that heady space known as "adrenaline rush" via ATV adventures and RIB boat tours is Black Beach Tours' forté.
Black Beach Tours is run by Ossi Einarsson and family. The former sea captain grew up in Thorlakshöfn where his family has been in the fishing business for generations, giving him a keen eye and intuitive feeling for the land and sea in this peaceful stretch of coast along Iceland's south shore.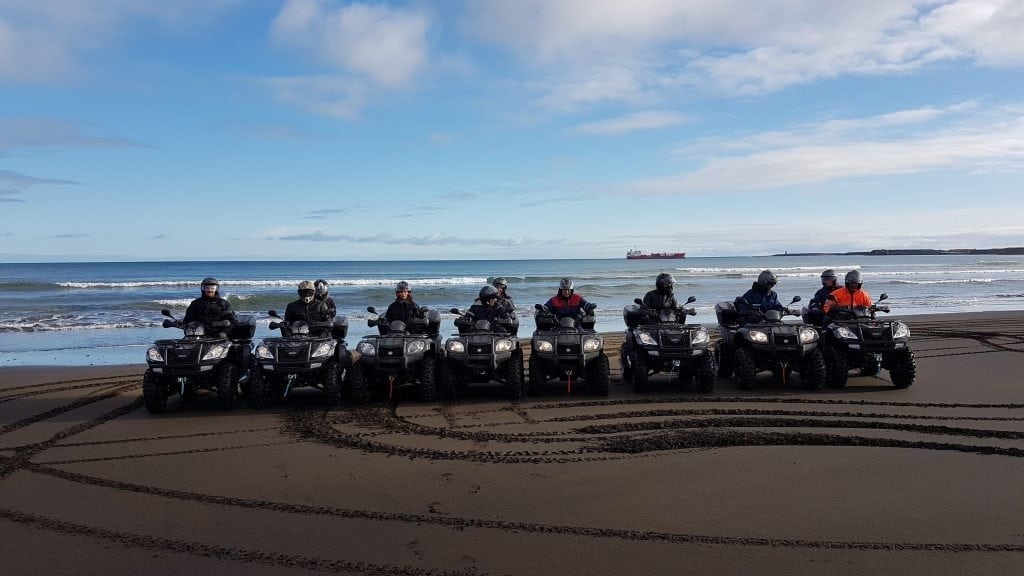 If reviews are anything to go by, (which they often are), you can rest assured that booking a tour with Black Beach Tours at a price you can afford might just be the highlight of your trip to Iceland, as many reviewers can attest. From a 30-minute RIB boat adventure and 60-minute ATV ride to longer 3-hour south coast adventures, the company is keen to help you get the most out of your time in Iceland.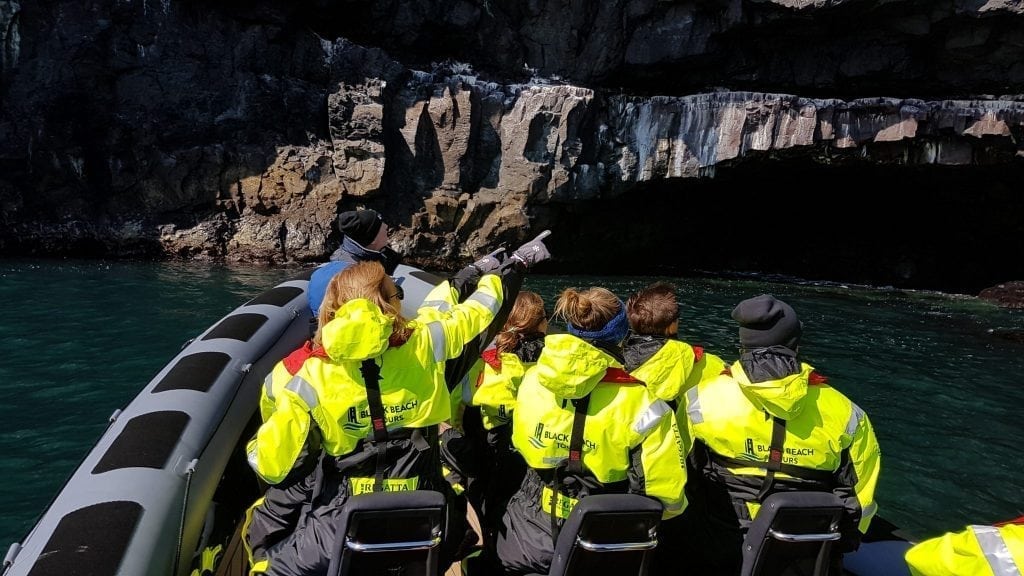 New activities for 2018 include luxury sea angling tours from the deck of a powerful 40-foot fly-bridge boat. One option is, for example, a tailor-made day tour to destinations such as the beautiful Westman Islands for a day of sightseeing and sea fishing.
Be sure to check out Black Beach Tours' comprehensive website for details.
Black Beach Tours
Hafnarskeið 17
815 Thorlakshöfn
Tel: +354 625 0500
www.blackbeachtours.is
[email protected]
EMV