The Simple Life of the Icelandic Countryside
Budget-Friendly Guest House Ljósafossskóli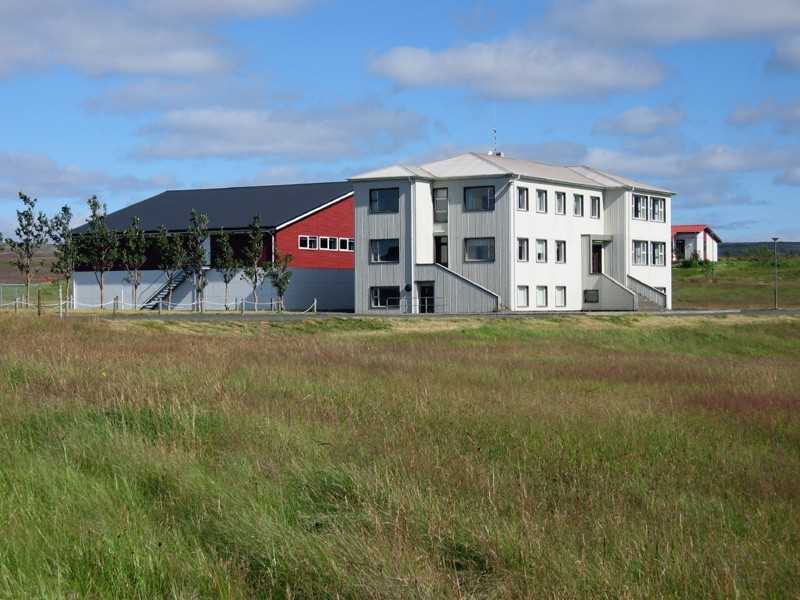 Should you happen to be travelling on a tight budget during your holiday to Iceland, then finding inexpensive accommodation can sometimes be challenging. The newly opened Guest House Ljósafossskóli with its down to earth simplicity in the heart of the Grímsnes district near Þingvellir, caters to all those who must be mindful of expenses.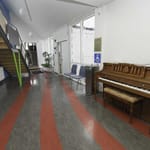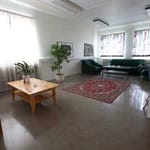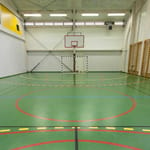 Originally built as a boarding school in the 1940s, this former centre of education served up to 50 pupils in its heyday. Once overflowing with chattering students, the now quiet building retains a certain stature with its wide passageways and graceful curving stairways, giving it an unpretentious and typically Scandinavian look and feel. Brightly coloured stained glass windows in the main foyer were crafted and installed by the students themselves and stand out against the stark white walls, serving as a charming reminder of the guest house's pedagogical past.
A modern wing was added in 1994, and it is here that you will find a fully equipped kitchen that guests are welcome to make full use of, as well as a spacious dining hall which overlooks a well maintained indoor football (soccer) pitch/basketball court, also free for guests to use.
Ljósafossskóli Guest House is ideal for school groups and offers bunk bed and twin bed sleeping arrangements in private rooms on the first floor and more bunk beds in the downstairs dormitory. A large family sized room that sleeps up to six is also available. A buffet style continental breakfast is served in the dining room and is included in the room price. All rooms have shared facilities.
For those who prefer more spacious and private quarters, Ljósafossskóli Guest House also offers a fully furnished 4 bedroom/ 2 bath house which sits just a hundred meters from the main building. Completely refurbished in a modern and relaxing style, the house is perfect for families and includes a self-contained kitchen, bed linens, towels, sleeping up to 8 people.
Ljósafossskóli Guest House is well situated with easy access to nearby natural attractions- Geysir – 55kms, Þingvellir – 20kms, Selfoss – 20kms, Reykjavík – 70kms and around 100 kms from Keflavík International Airport.
Ljósafossskóli Guest House
Brúarás 1 • 801 Selfoss
+354 699 2720
[email protected]
www.myguesthouse.is