Culture and Nature in the Westfjords
Þingeyri is an ideal base in the Westfjords, with museums in town and nature nearby.
Þingeyri is a tiny village in the scenic Westfjords that is home to fewer than 300 residents. The village is a must-visit for those interested in the history of the blacksmithing trade in Iceland, and for those curious about the Sagas. Þingeyri is also close to one of the most photographed waterfalls in Iceland, the tiered Dynjandi waterfall, and has spectacular seaside views of the Dýrafjörður fjord. There's much to see and do in and around the village.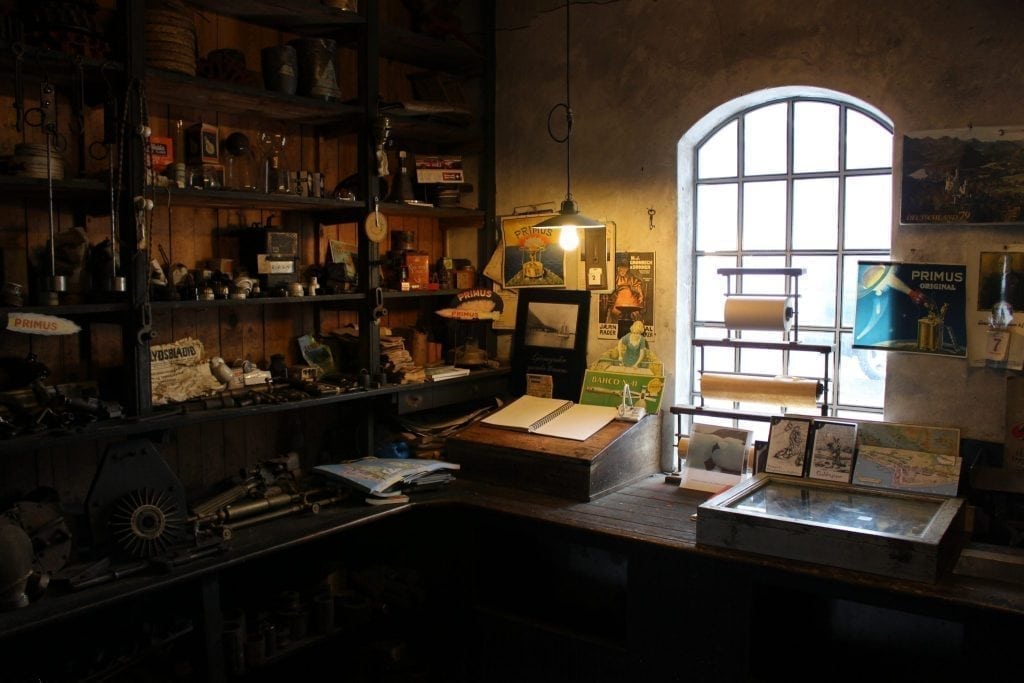 Visit a century old blacksmith workshop
The Westfjords is a region rich in culture, along with breathtaking beauty. For a window into Þingeyri's past, travellers can visit the old Blacksmith's Workshop, which was founded by Gudmundur J Sigurdsson in 1913 and is now part of the Westfjords Heritage Museum. The machine shop was one of the first of its kind in Iceland and was leading in the development of the blacksmithing trade. Today, the museum includes all the original machines and blacksmith equipment, which are still in their almost original state. This is a living museum, where visitors can experience the old machine shop as if time had stood still.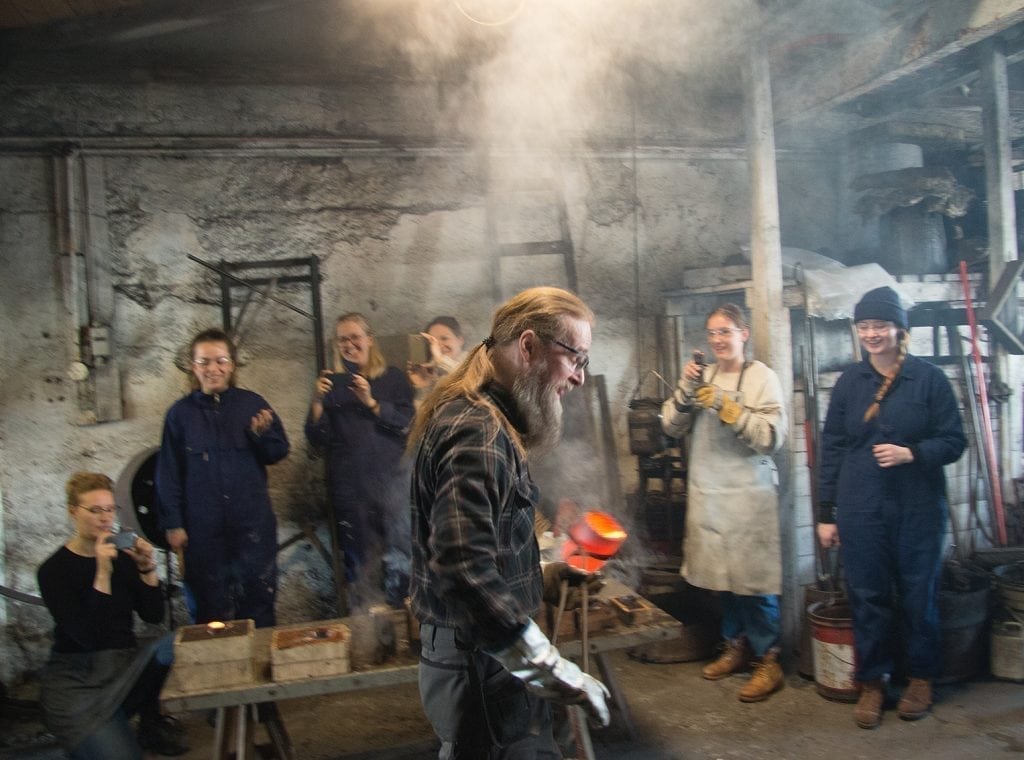 From the Sagas to the modern day
History enthusiasts love Þingeyri for its place in the Sagas. The Saga of Gísli takes place mostly in the Westfjords and tells the story of Gísli Súrsson, a famous warrior, who lived at Hóll in Haukadalur, a short distance from Þingeyri in Dýrafjörður. A group of Icelanders founded The West Vikings association in Þingeyri in 2003, with the aim of making the places where the Saga of Gísli took place more accessible to visitors. The association has established a festival site in the old Icelandic style at Þingeyri: a circle has been constructed of sea-washed stones and turf, with seating for over 300 people, with a long hearth in the centre.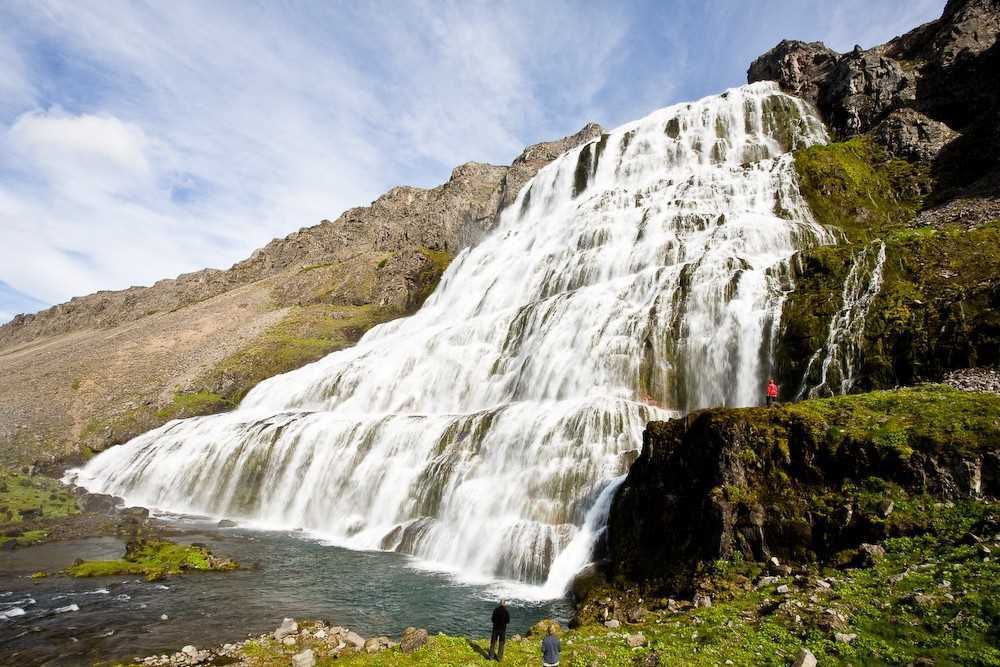 Spectacular nature nearby
Dynjandi Falls are located at the base of the Arnarfjörður fjord and they are likened to a bridal veil. The waterfall is 30 metres wide at the highest point and 60 metres wide at its lowest. Dynjandi is the largest waterfall in the Westfjords and visiting the chute makes for an enjoyable little hike. Also, close to the village are the Westfjords Alps, which are the tall and pointy mountain range between Dýrafjörður and Arnarfjörður. The range is striking since most mountains in the Westfjords are flat topped as a result of glaciers. Kaldbakur is the tallest of them and, at 998 metres tall, it's the tallest mountain in the Westfjords region.
Consider a stop at Þingeyri during your next visit to the picture-perfect Westfjords.