Dining out at Icelandair's Hotel Klaustur
Tempt your palate with a budget-friendly menu and fabulously fresh food
Don't let Kirkjubæjarklaustur's tongue twister of a name (church-farm-cloister) intimidate you─even Icelanders use its more informal nickname, Klaustur. Armed with this new-found knowledge, consider a visit to the tiny village that has been in existence since the year 1186. Full of interesting history, geology and folk tales, Klaustur is a popular stopping point on the main south road and indeed one of the only places where you and your car can refuel between Vík and Höfn.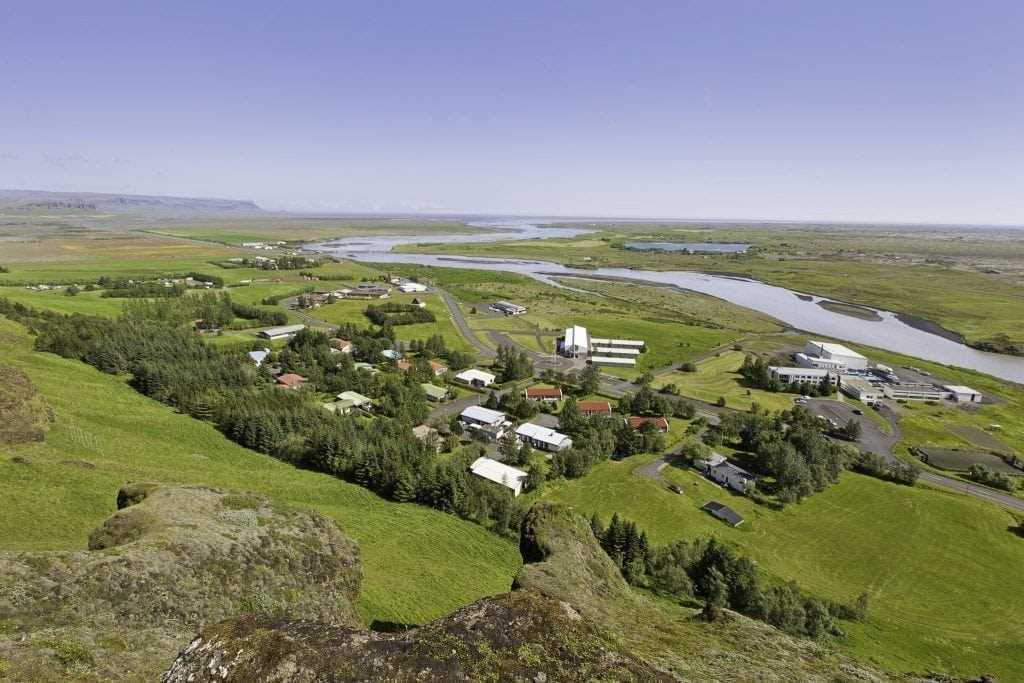 Walk-ins welcome, but reservations are always good
Icelandair Hotel Klaustur's restaurant and bar, which opens from 6:00pm to 9:30pm, is not just for hotel guests; walk-ins are welcome and it's a great place for a healthy and relaxed dinner. Talented head chef Einar Björn Halldórsson is a keen proponent of the Slow Food Movement and his cooking is a reflexion of this philosophy: his new summer menu focuses squarely on making use of a variety of ingredients from small-scale food producers located in the vicinity.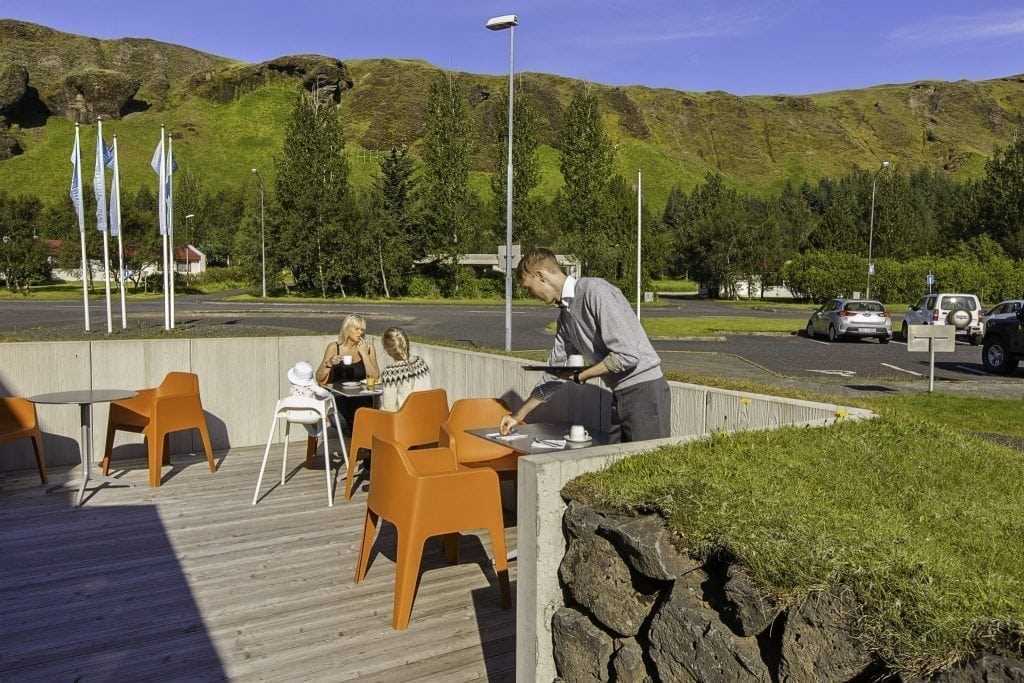 A menu for all seasons
The famed Arctic char is bred right here in a free-flowing stream of oxygen-enriched glacial waters that have been naturally filtered through layers of lava in the nearby Vatnajökull Glacier. The fish, which figures prominently on the restaurant's menu, tastes something like a cross between trout and salmon, is favoured by many chefs at top restaurants around Iceland.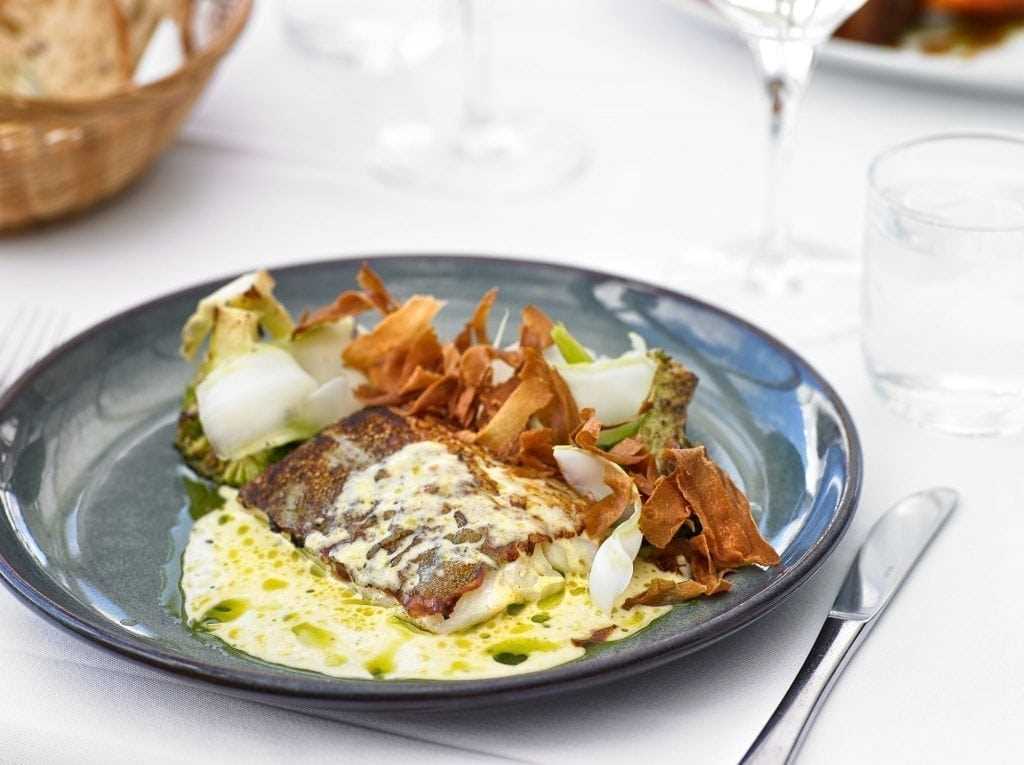 Tempting your purse and palate with reasonably priced options.
The 2017 summer menu offers a tempting range of starters, soups and main dishes and even tasty vegan options such as the mushroom pattie with broccoli salad and carrot purée. For the budget-conscious there are reasonably priced main dishes such as the grilled Klaustur Arctic char with dill hollandaise, baby potatoes, fennel and leeks. Flavourful and local are keywords here as some of the ingredients travel no more than perhaps 5km at most and arrive at the hotel at their peak of freshness.
Speaking of freshness, many of the herbs and greens used in the kitchen are picked fresh daily from the hillsides around the hotel. Slow food at its best!
What to see in Klaustur
Just a few minutes' walk from the hotel lies a small but beautiful pine forest at the foot of a double waterfall known as Systrafoss (Waterfall of the Sisters). Here you can picnic, hike to the top of the falls or just do a bit of 'forest bathing' in this genuinely peaceful location, amidst some of the tallest trees in Iceland. The village was the site of a convent of Benedictine nuns from 1186 to 1550 and both Kirkjubæjar Abbey and the waterfall and lake (Systravatn) above the village refer to this abbey. Magnificent hikes and day trips to places such as Fjaðrárgljúfur canyon and the Laki Craters are all close by while the snowy, jagged peaks of Skaftafell and Vatnajökull Glaciers beckon in the distance.
Loving the new look!
The hotel has been undergoing some recent renovations; a new colour scheme of soft greens and greys and modern geometric patterns grace the café/bar and echo the moss and lava of the surrounding countryside. Extra touches such l'Occitane bath products in every room, good Wi-Fi throughout the hotel, and a copious breakfast buffet to greet you in the morning are some of little perks that will make your stay just that much more enjoyable. When the weather is fine, (which does happen in summer!), you can enjoy an espresso coffee, or maybe an excellent Icelandic IPA craft beer out on the patio.   
Hotel manager Sveinn Heiðar Jensson, who received his training in Switzerland, does a fine job with his staff who are friendly, welcoming and attentive to guests' needs.
See you this summer at Icelandair's Hotel Klaustur.
Icelandair Hotel Klaustur
Klausturvegur 6
880 Kirkjubæjarklaustur
Booking phone: +354 444 4000
Hotel phone: +354 487 4900
[email protected]
www.icelandairhotels.com/en/hotels/klaustur