Djúpivogur is a hot spot
According to official measurements, temperatures have only been measured six times above 30 ° C / 86 ° F in Iceland. The highest temperature ever recorded was on June 22, 1939, at Teigarhorn in Berufjörður, just west of Djúpivogur at 30.5 ° C / 86.9 ° F. All temperature records are from the last century. Djúpivogur stands at the southern end of Berufjörður and is the southernmost town in East Iceland. Today it is a quiet salmon farm, fishing town and tourist village, with unique nature and birdlife both in Berufjörður and then in the two fjords south of the town, Hamarsfjörður and Álftafjörður. Djúpivogur's history of commerce is one of the longest in Iceland, dating back to 1589. The Langabúð house, one of the oldest houses in Iceland, built in 1790, now houses museums and cafés. In Gleðivík in Djúpivogur, there are 34 large eggs on the beach by the artist Sigurður Guðmundsson. Many bird species nest in the area and are native to it, which is unusually foggy and sunny. Although not at the same time.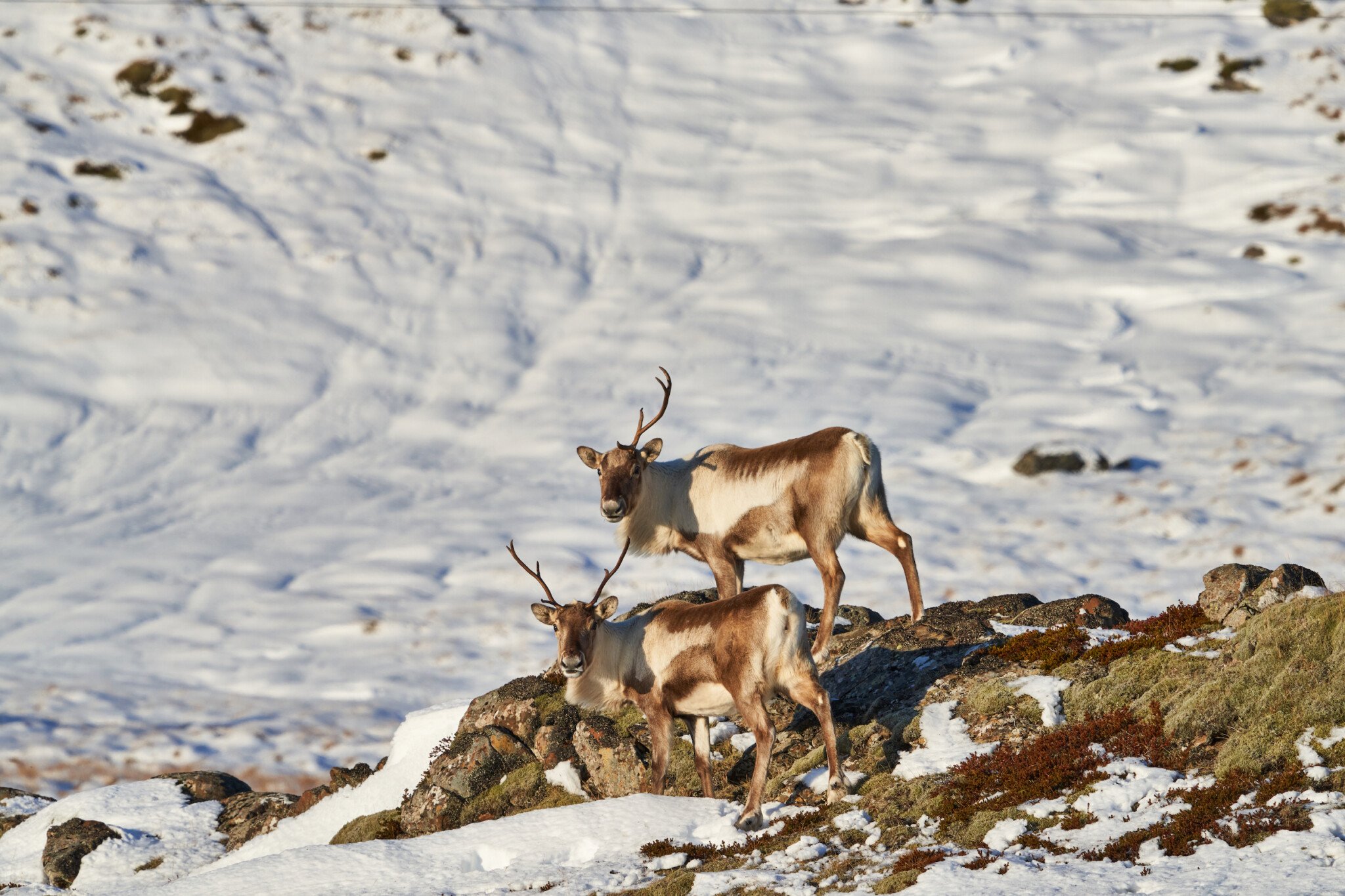 There are few places in Iceland where the chances of encountering reindeer are greater during the winter than at Djúpivogur. These bulls stood right by the Ring Road, between Djúpivogur and Teigarhorn.
Suður-Múlasýsla 31/03/2021 07:28 & 07:52 & 15/08/2020 – A7R IV & RX1R II : FE 1.4/50mm ZA, FE 200-600 G & 2.0/35 Z
Photographs and text : Páll Stefánsson