ENJOY THE CHRISTMAS SPIRIT in Hafnarfjörður
Visit the annual Christmas Village minutes from downtown Reykjavík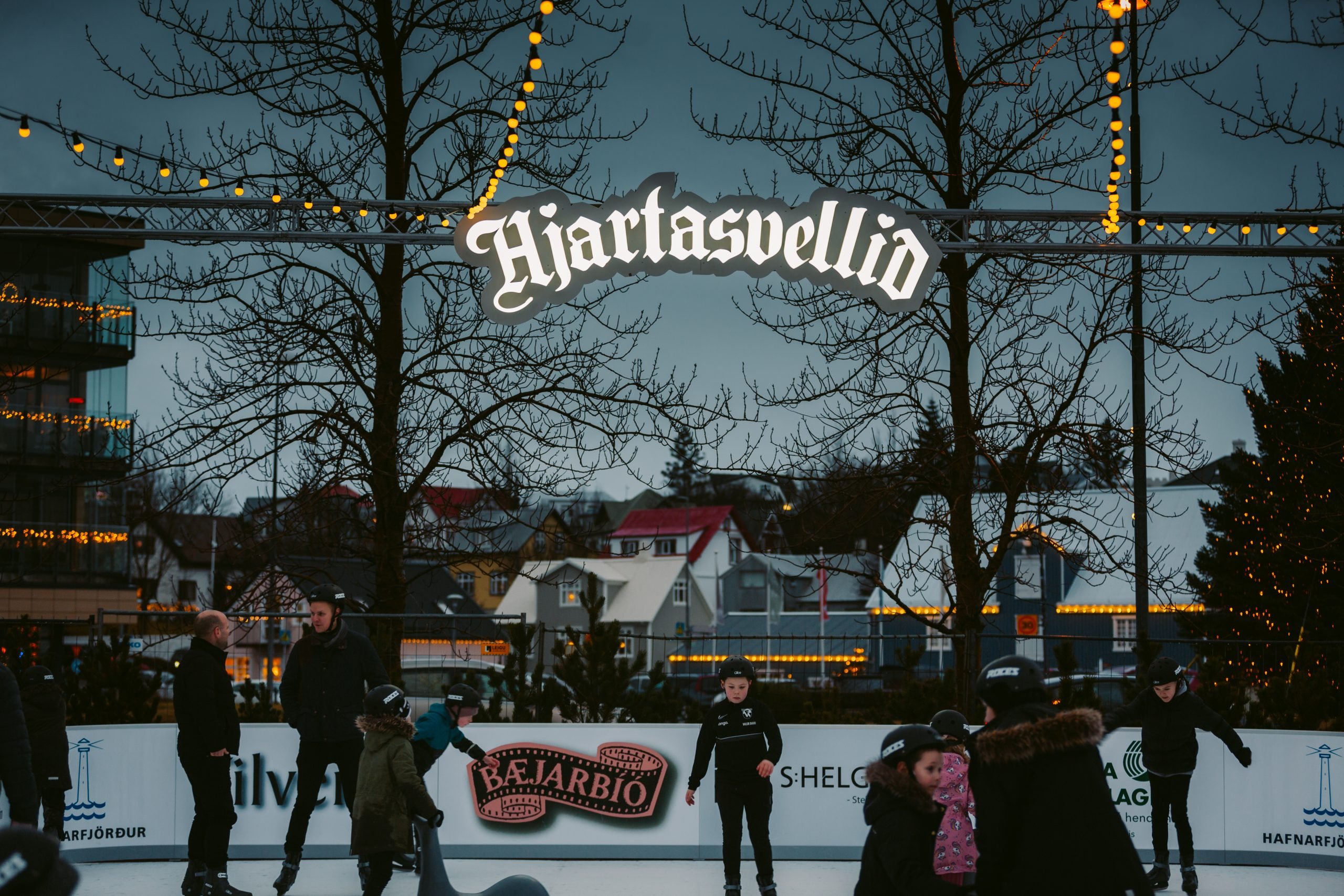 Hafnarfjörður is a picturesque town with a scenic harbour, pretty parks, and interesting museums that are great to visit any time of year. But the town really comes alive in the weeks before Christmas, when it transforms into a winter wonderland.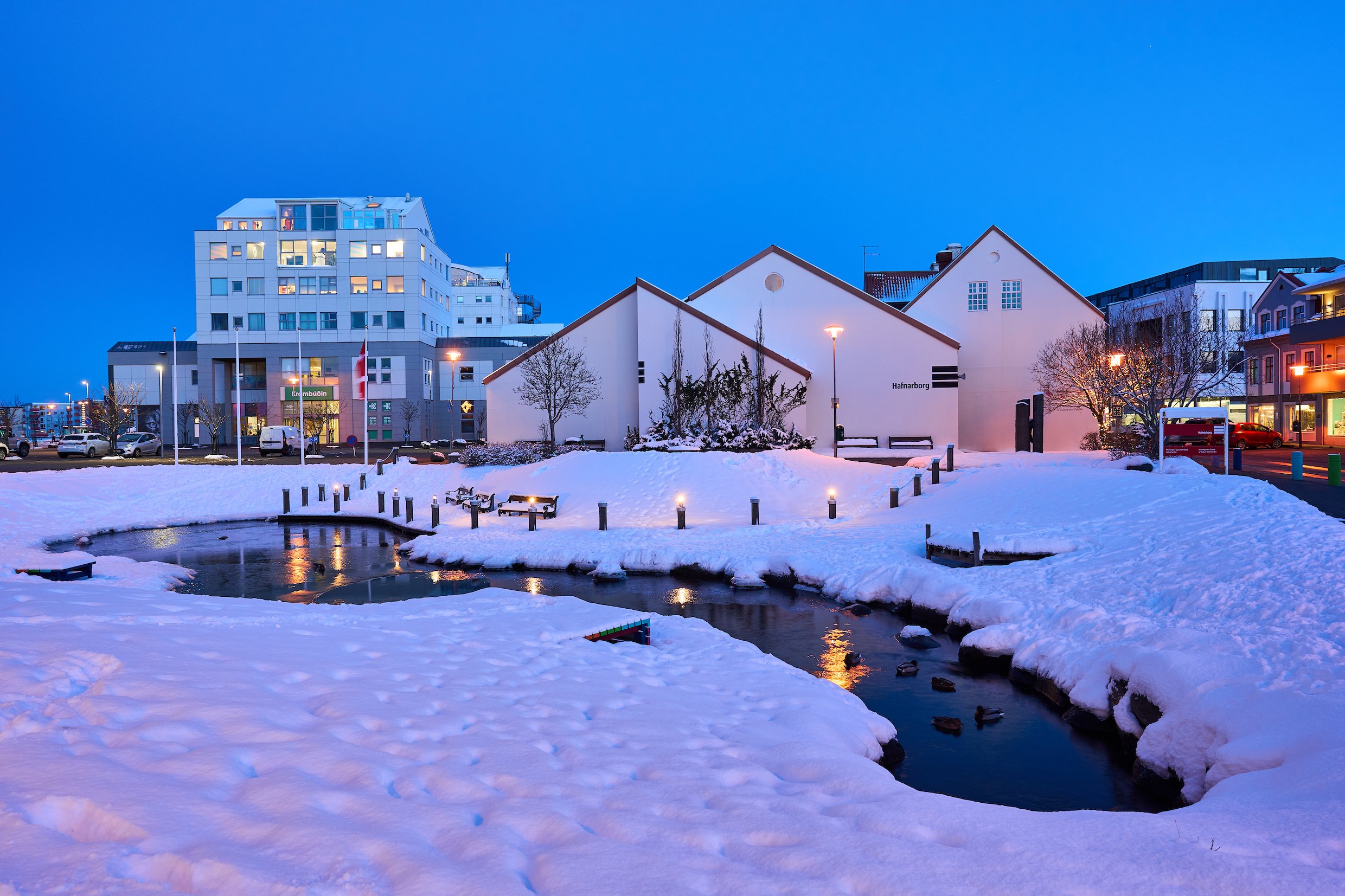 Hafnarfjörður's annual Christmas Village is an enchanting experience,with family  and friends gathering and enjoying the atmosphere. There is a group of Christmas-designed stalls selling everything from snacks and hot chocolate to Icelandic crafts. It's the ultimate christmas market in Iceland; the Icelandic Yule Lads make regular visits to the village, delighting Icelandic children and tourists alike. The Christmas Village has been going strong since it debuted in 2003, and it's always something to look forward to.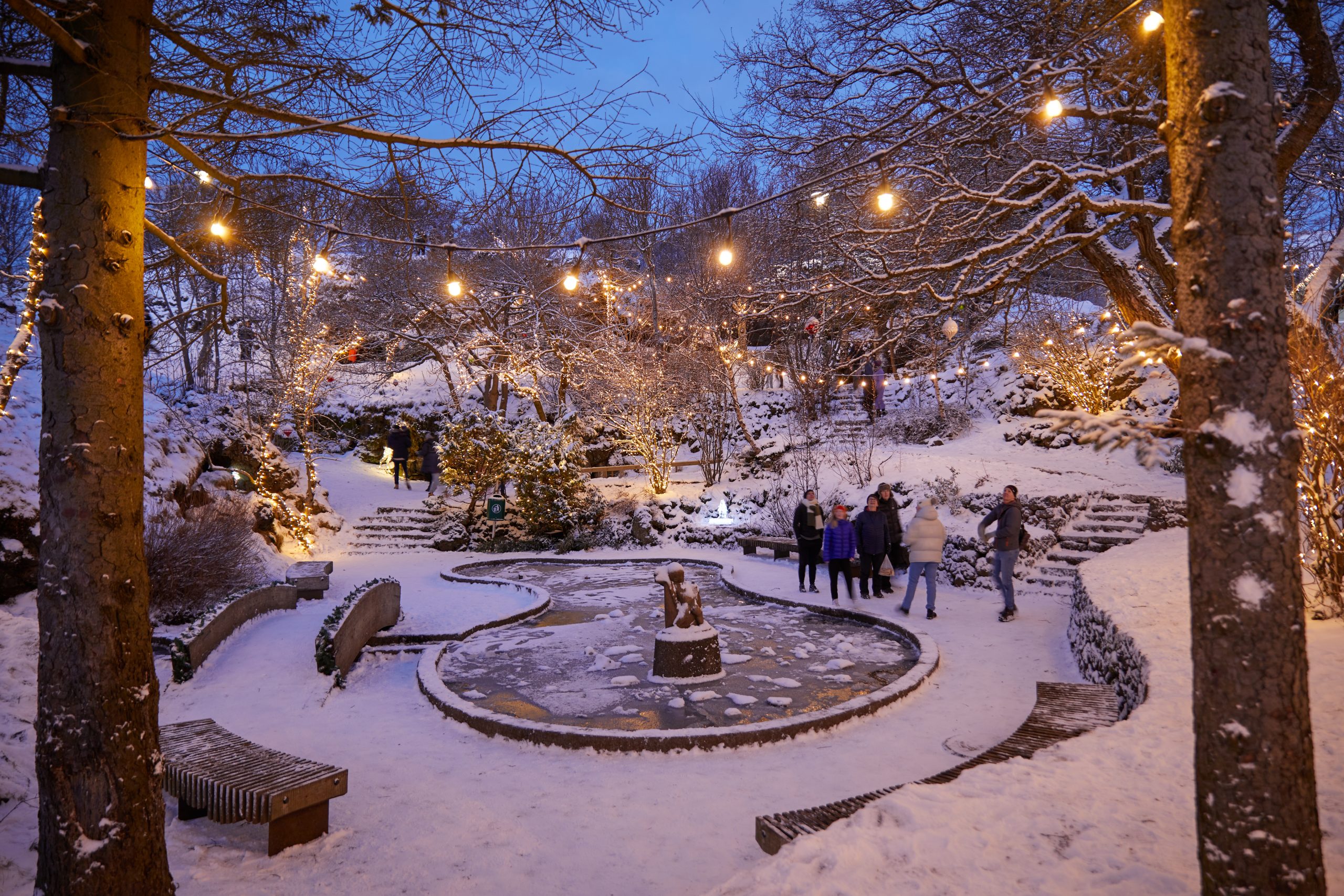 A recent charming addition to the  Village is an ice skating rink,  Hjartasvellið. Here, you can rent skates and glide on the rink, soaking in the wintry atmosphere. After some time on the synthetic ice, it's lovely to sip a hot chocolate and buy some snacks from local vendors at the Christmas Village.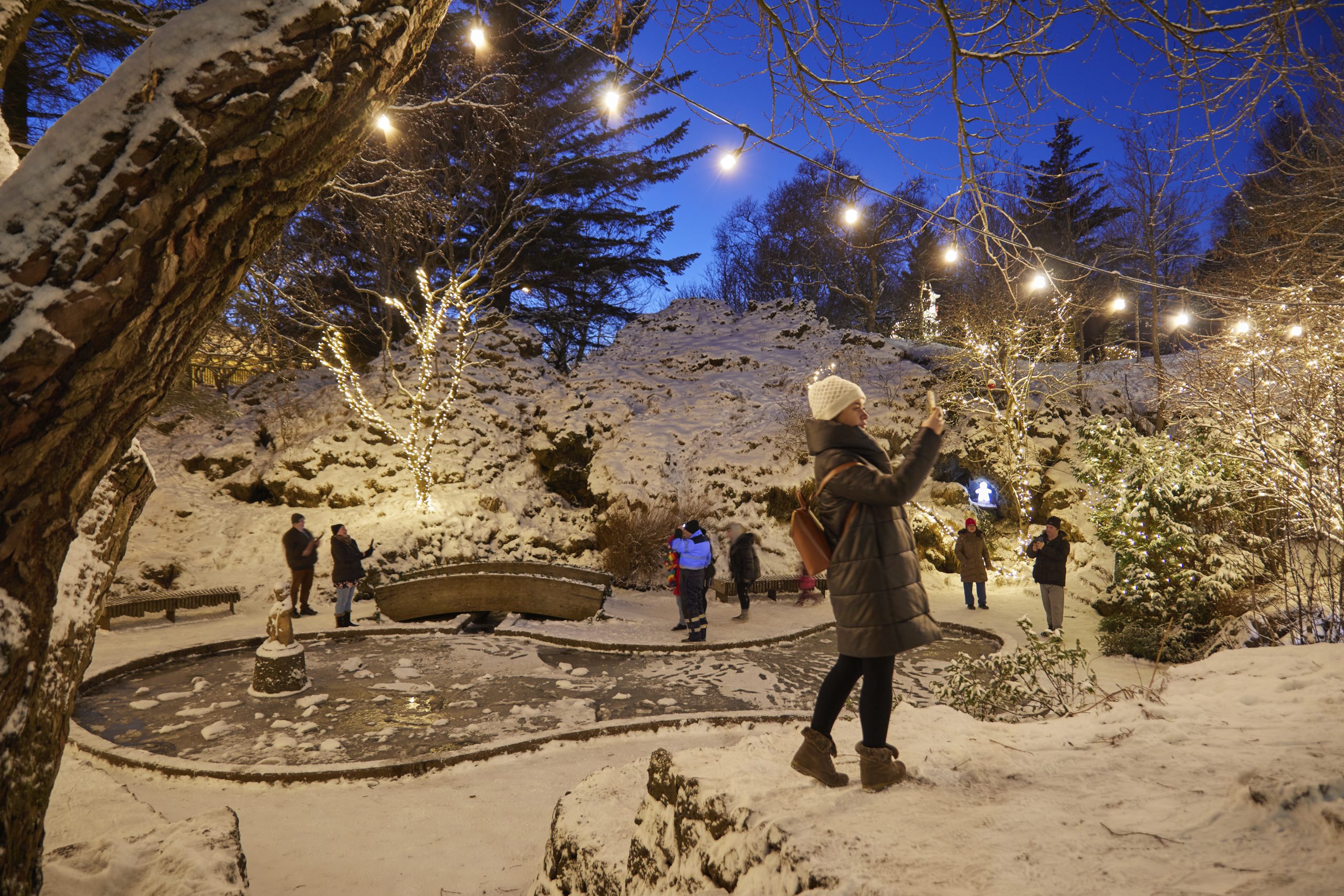 Meanwhile, Hellisgerði will be decked out in its Christmas costume—thousands of lights illuminating the park. Many choose to take a walk through the park before a visit to the Christmas Village to bask in the warm glow of the lights and enjoy the surroundings. The park, which is home to Álfabúðin (The Elf Shop), is delightful to visit, and it's open over the weekends before Christmas. Here, you can enjoy gingerbread and cocoa, shop  Icelandic crafts and learn about the folklore of elves.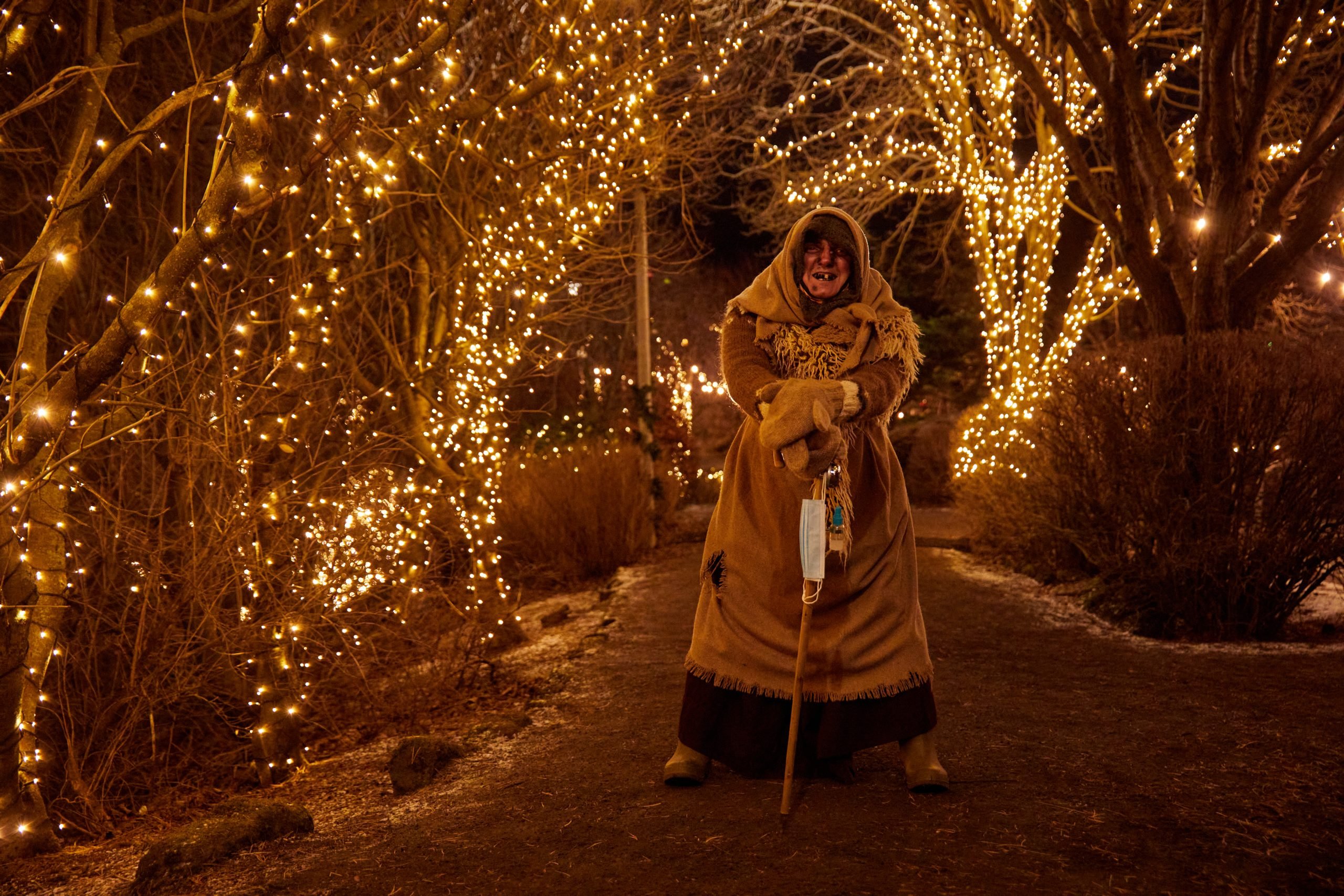 Hafnarfjörður is a bustling, scenic town with a lot to see and do. When not enjoying the Christmas Village, guests can visit museums for free, go swimming, and enjoy the town's shops, cafes and restaurants. For a bit of culture, the Hafnarborg Center of Culture and Fine Art has two galleries with rotating exhibitions ranging from contemporary art by modern Icelandic artists to works by some of the island's most celebrated artists of years past.

Visiting the cosiest Christmas town in Iceland is a must during December. The soft Christmas lights and warmth of the town are irresistible. And, it's easy to get there as there is ample parking for your rental car or if taking public transport,bus number 1 takes you from downtown Reykjavík to the heart of Hafnarfjörður in 20 minutes. The Christmas town of Hafnarfjörður is eager to welcome you on your next December visit to Iceland.