Artisanal Dairy Production
A Direct Contact to the Country
Given Icelanders' affinity for dairy products you'd be surprised by the relatively short history of artisanal production in the field. The farmers of Erpsstaðir in Dalabyggð saw there was a growing demand, and since starting production in 2009 their products have quickly become highly sought after and now loyal customers don't mind taking drives to Erpsstaðir for a taste of the country life and stocking up on unique and lovingly made ice creams, cheeses and skyr. Erpsstaðir is a relatively large dairy farm which lies close to the beautiful Búðardalur valley around 140 km from Reykjavík, or a one and half an hour's drive. There is a small shop connected to the cowshed where customers can sample the selection, as well a take a closer look at the animals and the production process.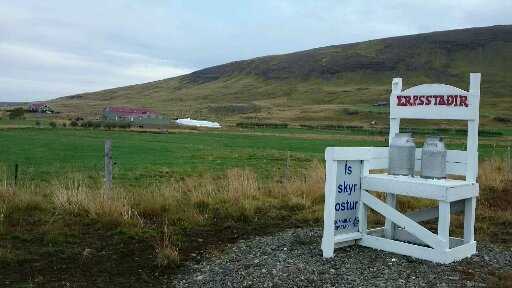 A Delicate Process
Erpsstaðir's ice-cream, called Kjaftæði, quickly found its way into the heart of an ice cream crazed nation and got the ball rolling. Þorgrímur Einar Guðbjartsson, owner and dairy expert, says that he's always on the lookout for innovations and never afraid to try new things. Erpsstaðir has thus increased its selection to include a variety of cheeses and skyr products.  Their "Greek" cheese has been a staple for a while and the Cumin cheese is now in steady production. The Bóndabiti, a pure havarti cheese, is a new delicacy and the tiny, but powerful, Galti, white mould cheese is the latest addition to the selection.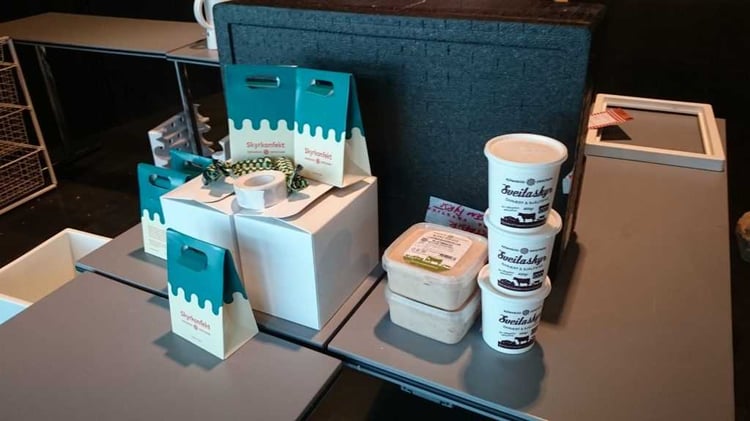 No Compromises
Þorgrímur says working on such a small scale offers many advantages, including never having to compromise when it comes to quality control. "Making cheese is a delicate process and it's important to be able to have complete control over it. If the cheese we're making is not ready or good enough, we don't put it out to the customer. I look at it like a craft and a passion, but instead of craft items, I make cheese."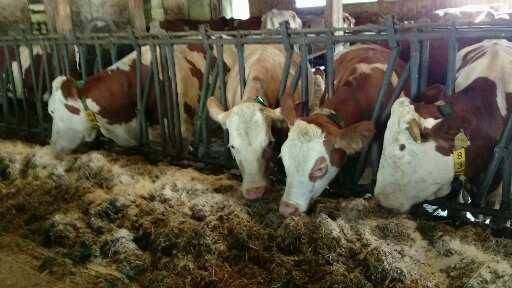 Life on the Farm
Erpsstaðir also offers visitors a chance to get up close and personal with the Icelandic country life. Guided tours to the farm are available by booking and those who want the full package can rent a stand-alone fully equipped house and experience life on the farm. "We feel as if people had been looking for a direct contact to the country and many of them seem to find it here. Many of our guests who only book one night thus tend to regret not having booked more nights when they discover what life here has to offer," says Þorgrímur.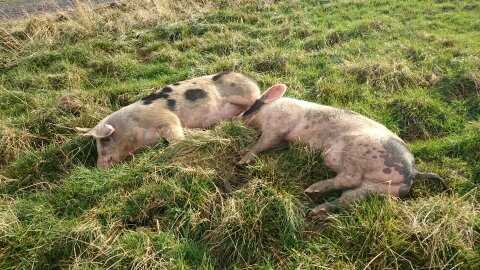 Erpsstaðir's products are also available in Frú Lauga on Óðinsgata in Reykjavík, as well as in the farmers' market in Borgarnes.          –VAG