Explore Iceland on Your Own
Visit Þórsmörk with Reykjavik Excursions' Bus Passports
Tourists enjoy different travel styles, and an organised tour doesn't work for everyone. Reykjavik Excursions' 'Iceland on Your Own' programme, offers bus passports and tour packages that allow travellers freedom to explore, while transportation is taken care of. In the summer, Iceland On Your Own offers Bus Routes and Bus Passports. Bus Routes offer the ultimate flexibility and are ideal for adventurous, independent travellers. Visitors can buy tickets online for various bus route options. For instance, you can buy individual bus tickets online to travel between any destination available. As an example, travellers can buy tickets along one particular route, or between routes, according to their preference. Bus Passports range from 12,500 ISK to 91,500 ISK and are available from June to September.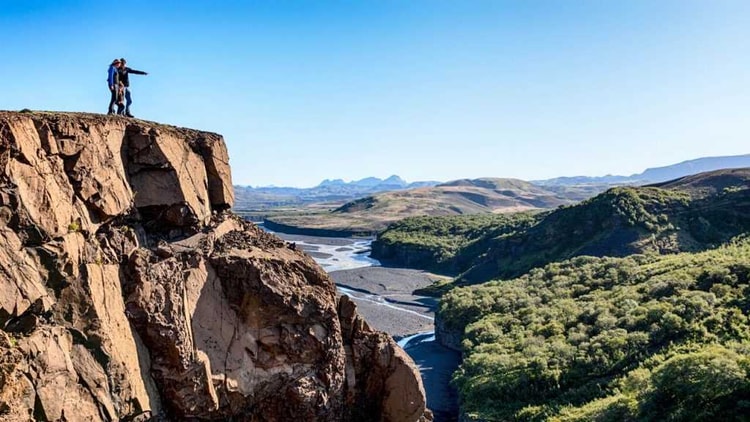 Þórsmörk on Your Own
The Þórsmörk region offers spectacular views of the dramatic landscape, ranging from towering mountains to scores of glacial streams and kilometres of black sand. Þórsmörk, which means The Woods of Thor, is a mountain ridge in the south that was named after the Norse god Thor. The name refers to the mountain ridge standing between the Krossá, Þröngá and Markarfljót rivers. In the valley, the river Krossá flows between the mountains, but the valley is closed by the Mýrdalsjökull glacier. The area is known to have a warmer climate than the rest of south Iceland and visitors will see a lot of plant life including moss, lichens, fern and birch wood.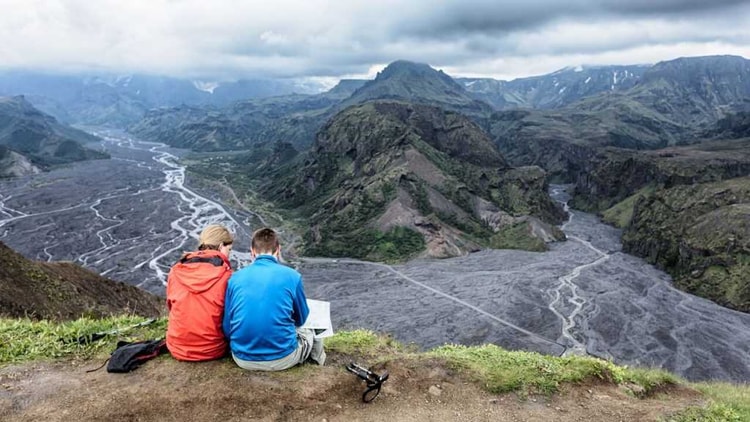 Þórsmörk is a beautiful Nature Reserve and is a "must see" during a stay in Iceland. It's a hiker's paradise as the area offers good access to endless hiking trails in a striking volcanic landscape, with views over three glaciers; Eyjafjallajökull, Mýrdalsjökull and Tindfjallajökull. For this reason, Þórsmörk is very popular among hikers. Travellers will see waterfalls, jagged peaks and vast, gorgeous nature.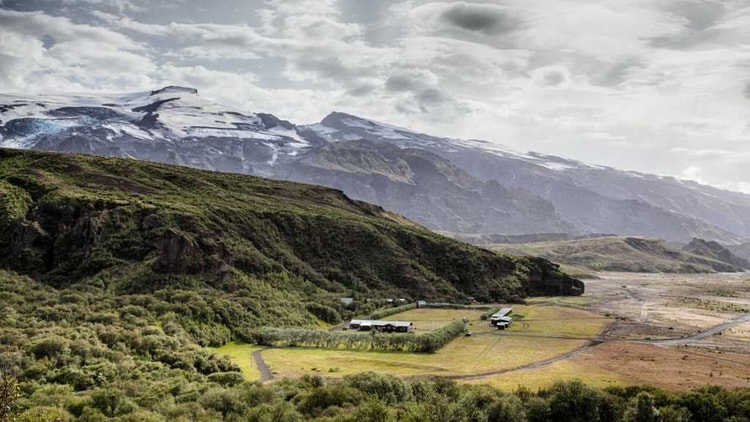 Special Mountain Bus
Getting to Þórsmörk is no easy feat. It's actually part of the adventure as a stretch of the journey is driven in a specially equipped mountain bus that takes travellers into the rugged wilderness, safely crossing fast-flowing glacial rivers and rough, rock-strewn roads. The bus ride is half the fun as you get to traverse terrain that is unthinkable with rental cars.

Upon arrival in Þórsmörk, the bus stops at the Volcano Huts in Húsadalur, where there is a cosy restaurant and an information centre that provides details of the different hiking trails available in the area. From here, travellers can easily access the trails and spend the day walking along marked routes in the beautiful volcanic Þórsmörk landscape.
For those who are not avid hikers and are looking for a bit of relaxation, there are plenty of sights close to the bus stop in Húsadalur. You can take a soak the sauna and small pool before heading back to the bus at 16:00. The day trip has everything. Beautiful scenery, river crossings and mountain roads, and unrivalled nature in one of the most beautiful spots in Iceland.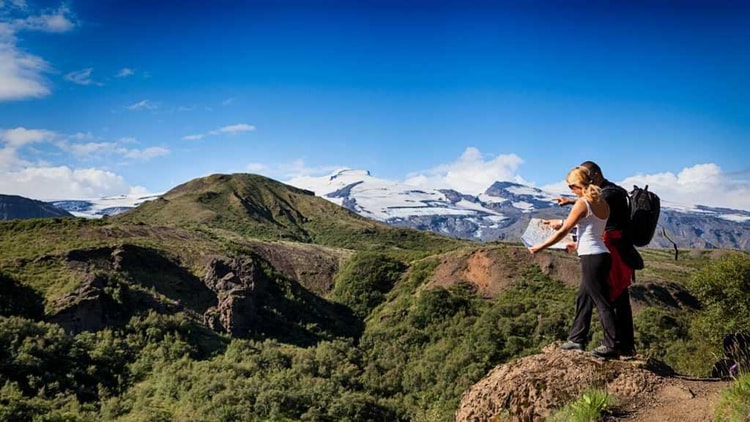 The Laugavegurinn Trail
Many travellers first hear of Þórsmörk when reading about the Laugavegurinn Trail, a wildly popular 55-kilometre four-day hike that attracts backpackers and hikers from around the world. For those who are coming to Iceland to hike just one trail, this is the one to do. Its popularity stems from the variety of landscapes experienced along the way. During the day, hikers are treated to bubbling hot springs, vast glaciers, and beautiful mountains, stunning waterfalls and roaring rivers. At night, they can rest their heads in mountain huts that are placed strategically along the trail.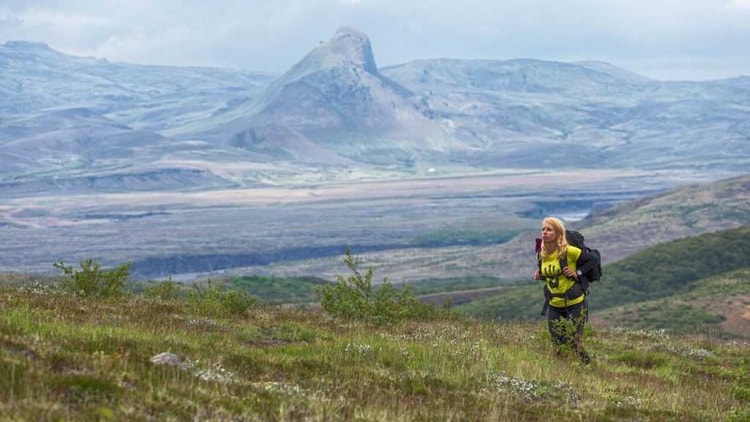 The 'Þórsmörk On Your Own' ticket option departs Reykjavik at 8:00 and returns at 19:35. Pickup and drop off to Reykjavik hotels are possible. Among the bus passports available are the 'Hiking On Your Own' passport that serves as an open ticket from Reykjavik to one of many hiking destinations and then back at your leisure. The 'Highlights', 'Beautiful South' and 'Combo' passports provide travellers the use of the 'Iceland On Your Own' bus system as often as they like during a fixed period of time, while the 'Circle', 'Beautiful South Circle' and 'Highland Circle' passports are valid for pre-defined circles along all the most interesting sights of Iceland.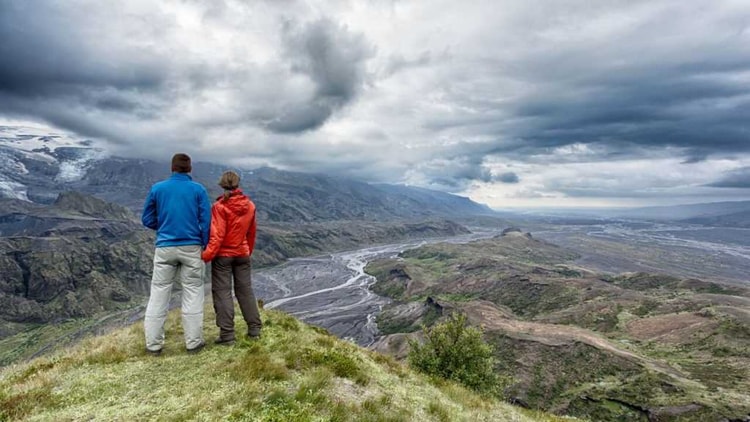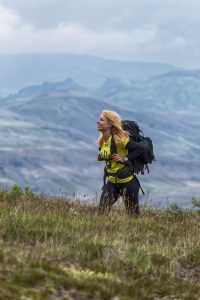 The 'Iceland On Your Own' network is a perfect option for those who want to make their Iceland holiday truly individual and special.
Iceland on Your Own
BSÍ Bus Terminal, 101 Reykjavík
+354 580 5400
[email protected]
www.ioyo.is
JG