Feel the Freedom of a Farm Holiday- Is this how Santa Klaus lives?
Imagine walking outside from a cosy farmhouse, looking up to see the largest glacier in Europe seemingly within a stone's throw from where you're standing, stretching out its fingers towards you. Or walking over the crisp snow to view a herd of reindeer. Have you ever wondered which animals and birds share this island with you? Would you like to be able to tell your friends about a very unusual experience, of which few can boast?
Hólmur farm guesthouse, situated just 33 km. from Höfn, is much more than a guesthouse. Here you can stay during winter as well as summer and drink in the stillness, the fresh air, the awesome views – not only around the house but by taking trips to the nearby beach or Jökulsárlón, the Ice Lagoon or to the nearby glaciers.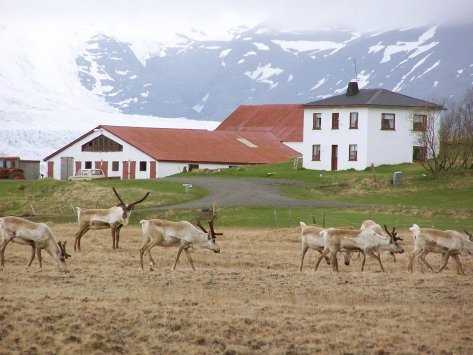 In winter, all the animals are 'home' from their summer wanderings. Guests who stay overnight in winter have free access to the zoo and they can help care for the animals under the guidance of Magnús and Guðrún – Maggi and Gunna, who are both agriculturalists.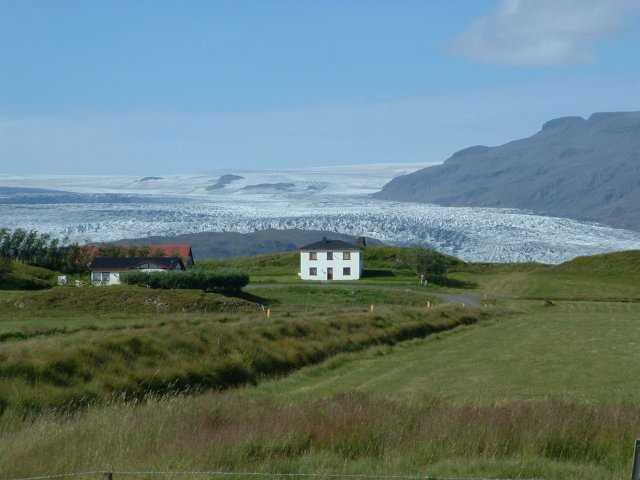 The reindeer tour is unique to the winter here and visitors are driven up close to where the herd is grazing. Powerful binoculars are provided and you can see them in their natural habitat and learn about their ways.
The trip to the coast takes you back in history to the time the British & US forces were stationed here in the Second World War. After that, it's time to taste the Icelandic shark meat and dried fish, washed down with brennivin or egils malt.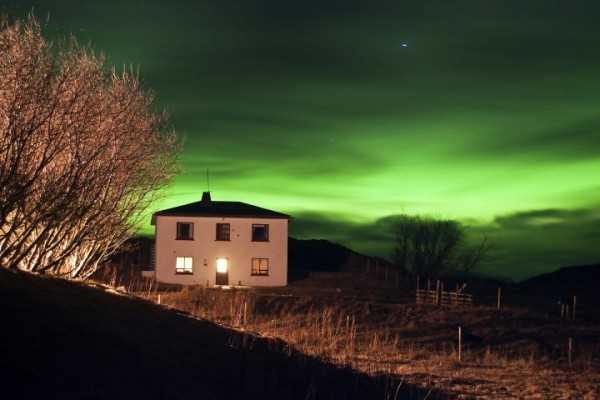 Above all, this is a chance to experience the pristine beauty, calm and stillness of the countryside, unwind from the stress of modern life in a family-run farm guesthouse, styled in the manner of the last century.
Despite being on the edge of a wilderness, there are regular flights and coach connections from Reykjavík to nearby Höfn í Hornafirði, where a car from Hólmur can pick you up. Being fairly close to the Ring road, it is also easy to reach it by car.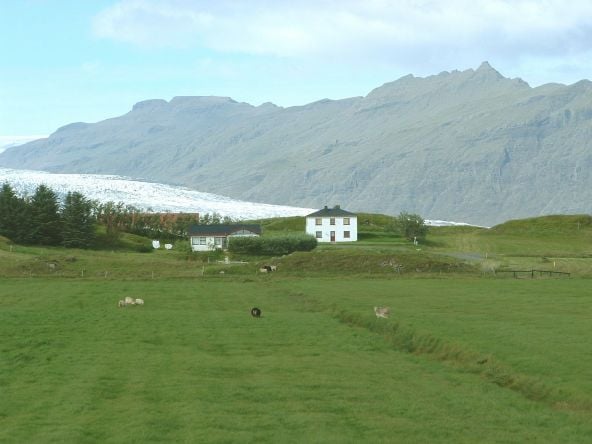 The website is packed with information: https://www.eldhorn.is/mg/gisting
You can call +354 478 2063 or 1037 or +354 861 5959
The email address is: [email protected]
Feel the Freedom of a Farm Holiday
– Is this how Santa Klaus lives?