Finding Inspiration in Icelandic Nature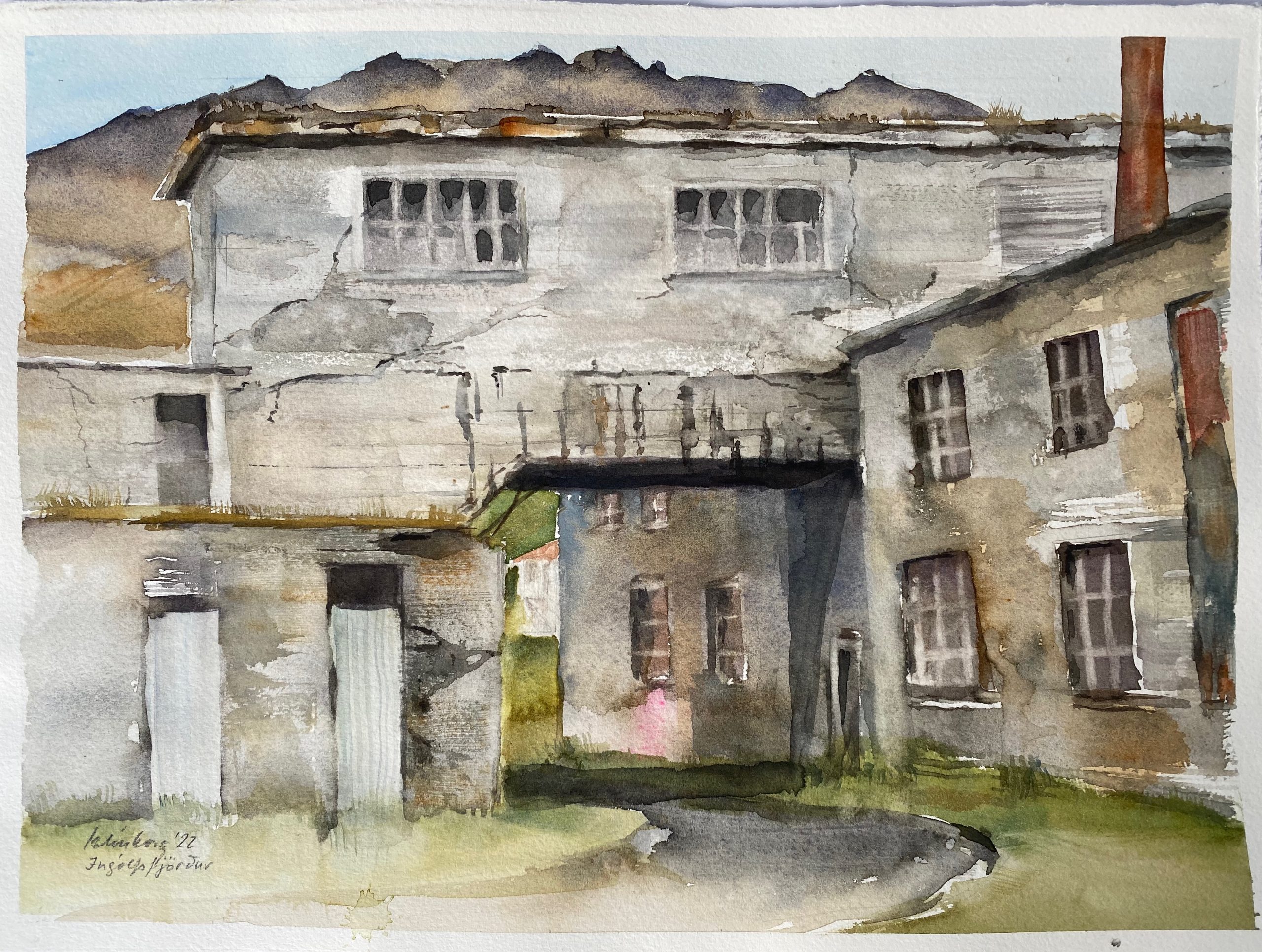 Elínborg Jóhannesdóttir Ostermann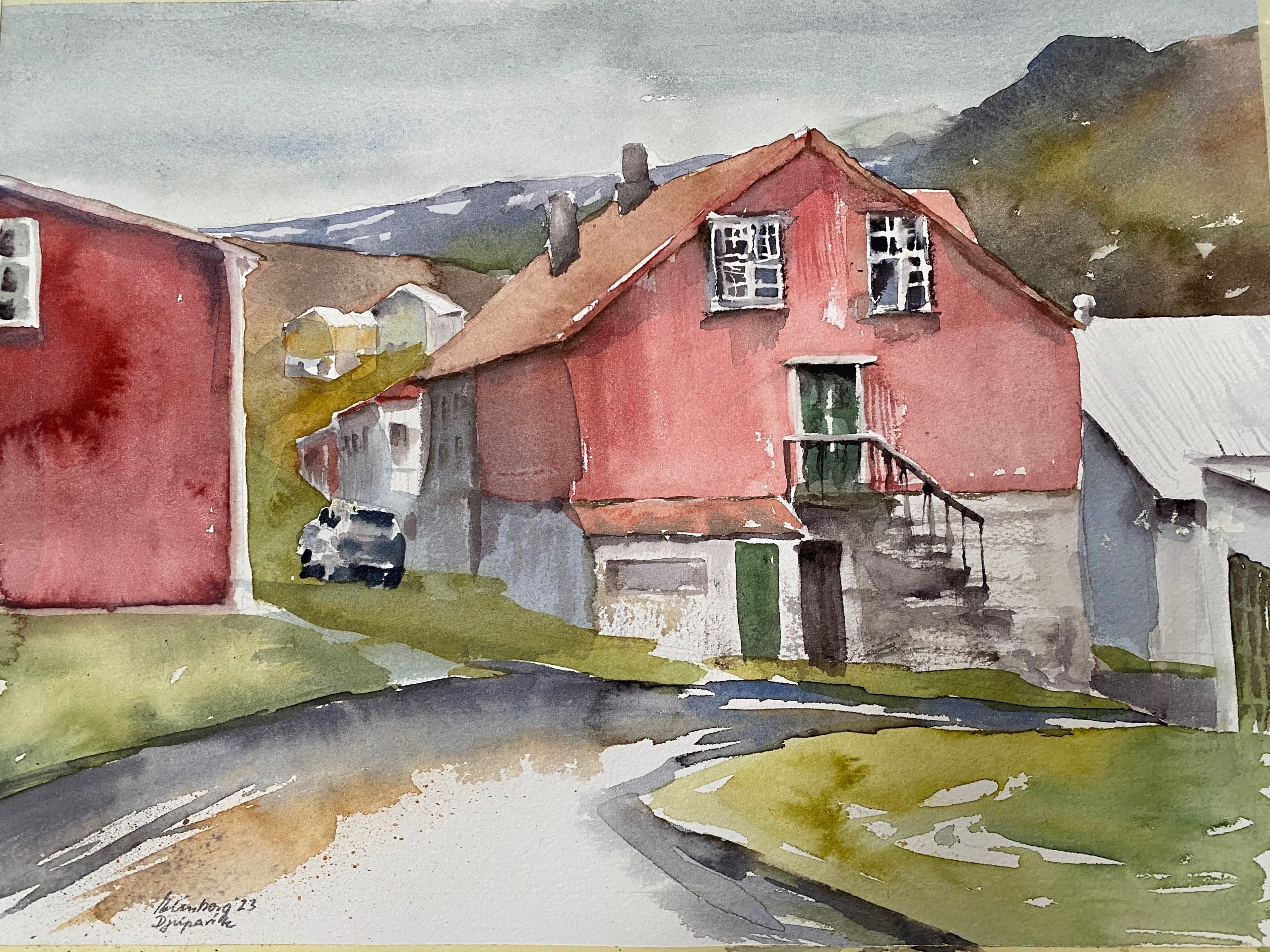 Elínborg will hold her fourth exhibition in Iceland in April at Gallerí Fold on 22 April-7 May. "The past few years, I've been into painting abstract pieces related to nature, and my last time in Iceland, the work has been abstract," says Elínborg. She has previously held exhibitions at Gallerí Fold in 2015, 2017 and 2020, and she's excited to return to show her work in April. Situated close to Hlemmur, Gallerí Fold has been the leading art house in
Reykjavík for more than 30 years, displaying works of art from an impressive array of Icelandic artists.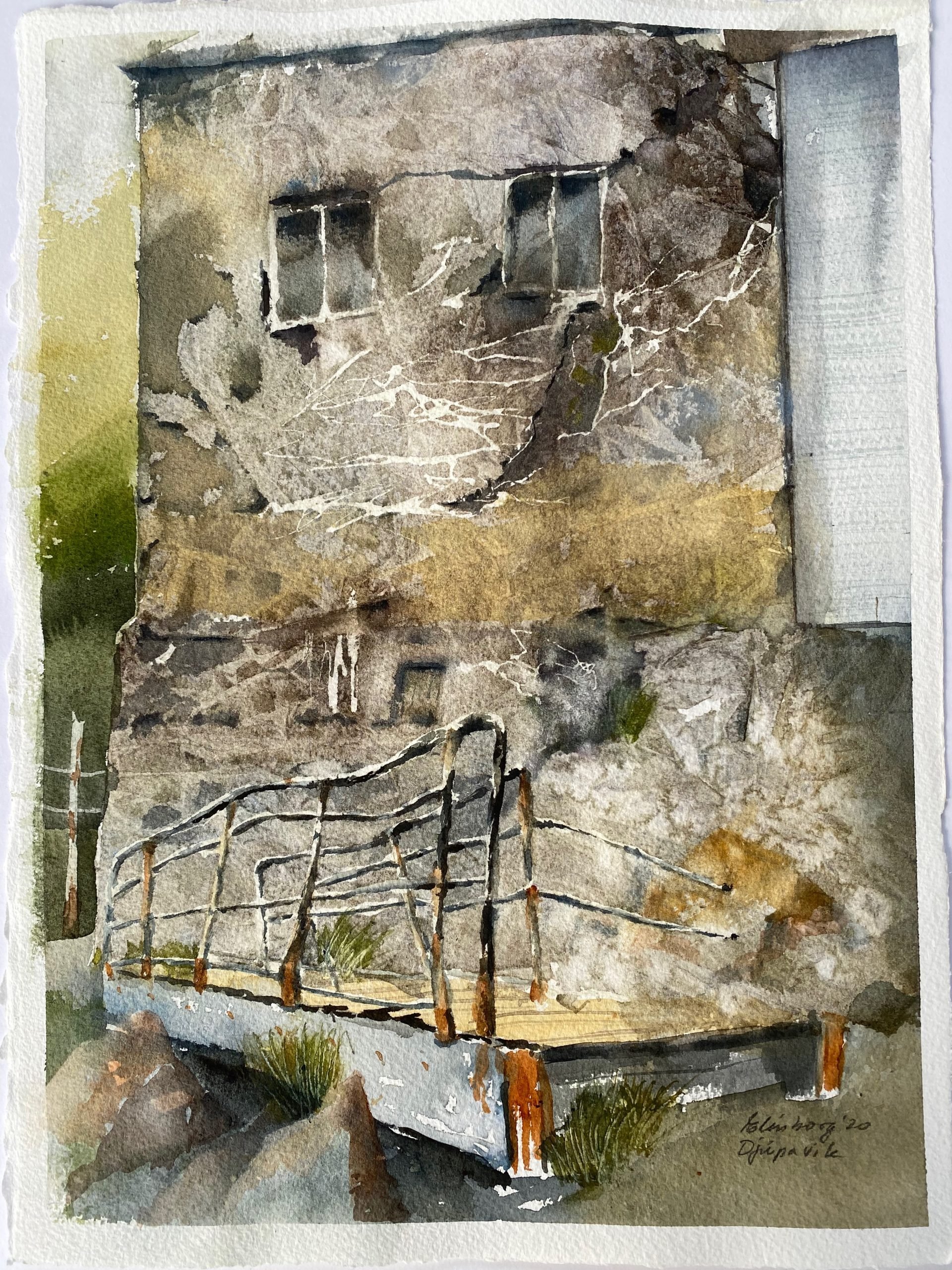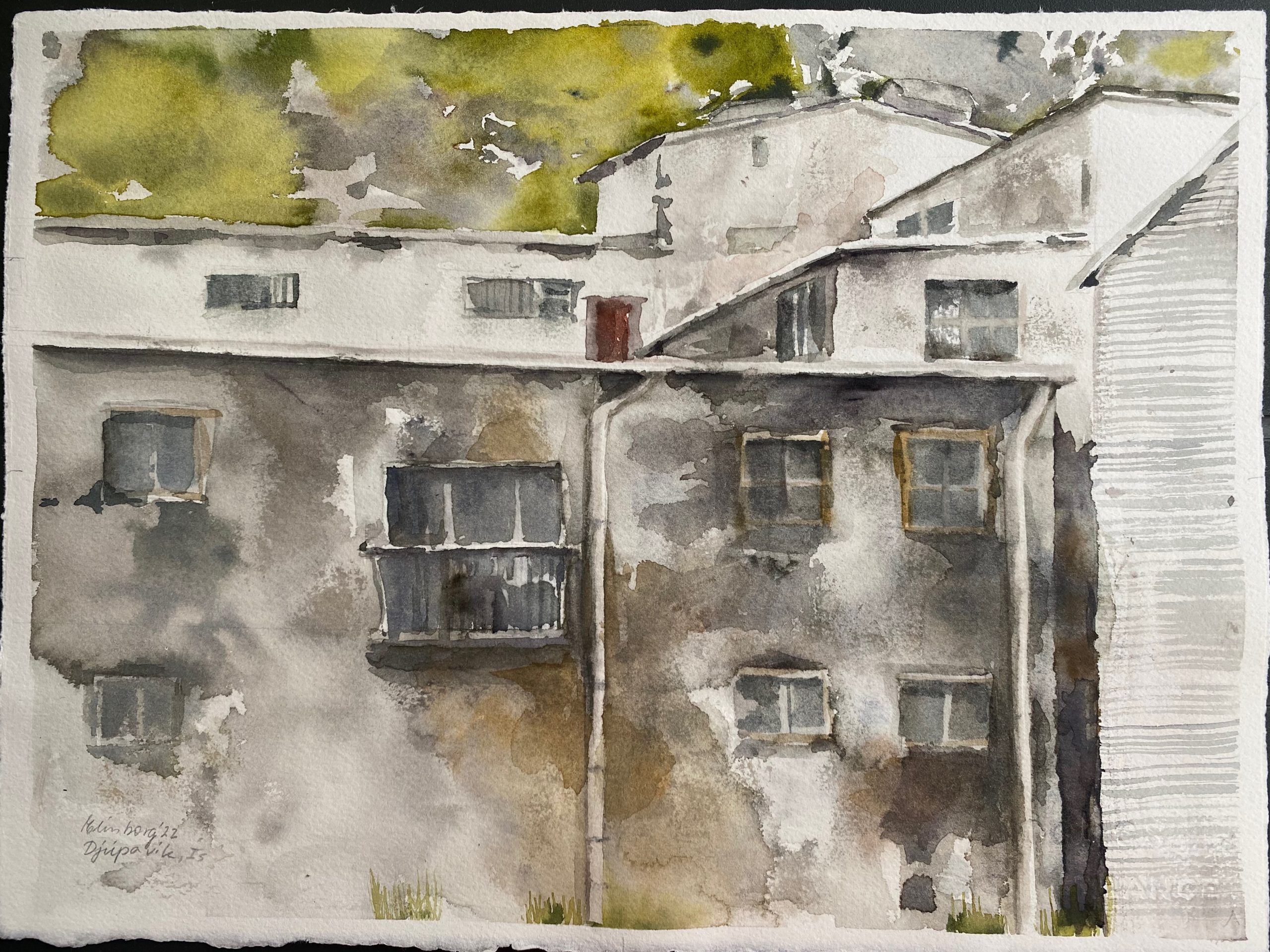 Iceland-Austria connection
She has been involved in the local art scene in Vienna, opening a small gallery in the city last year with two other artists. Elínborg also was invited to show her work at the reopening of the Icelandic embassy in Vienna last year, attended by Iceland's foreign minister Þórdís Kolbrún Reykfjörd Gylfadóttir. The reopening featured work from several Icelandic artists both contemporary and old masters. "There is great momentum between Vienna and
Iceland," says Elínborg. "The connection is very strong." Many Icelanders have come to Austria to study, many to study art, which shows Iceland's cultural and artistic life.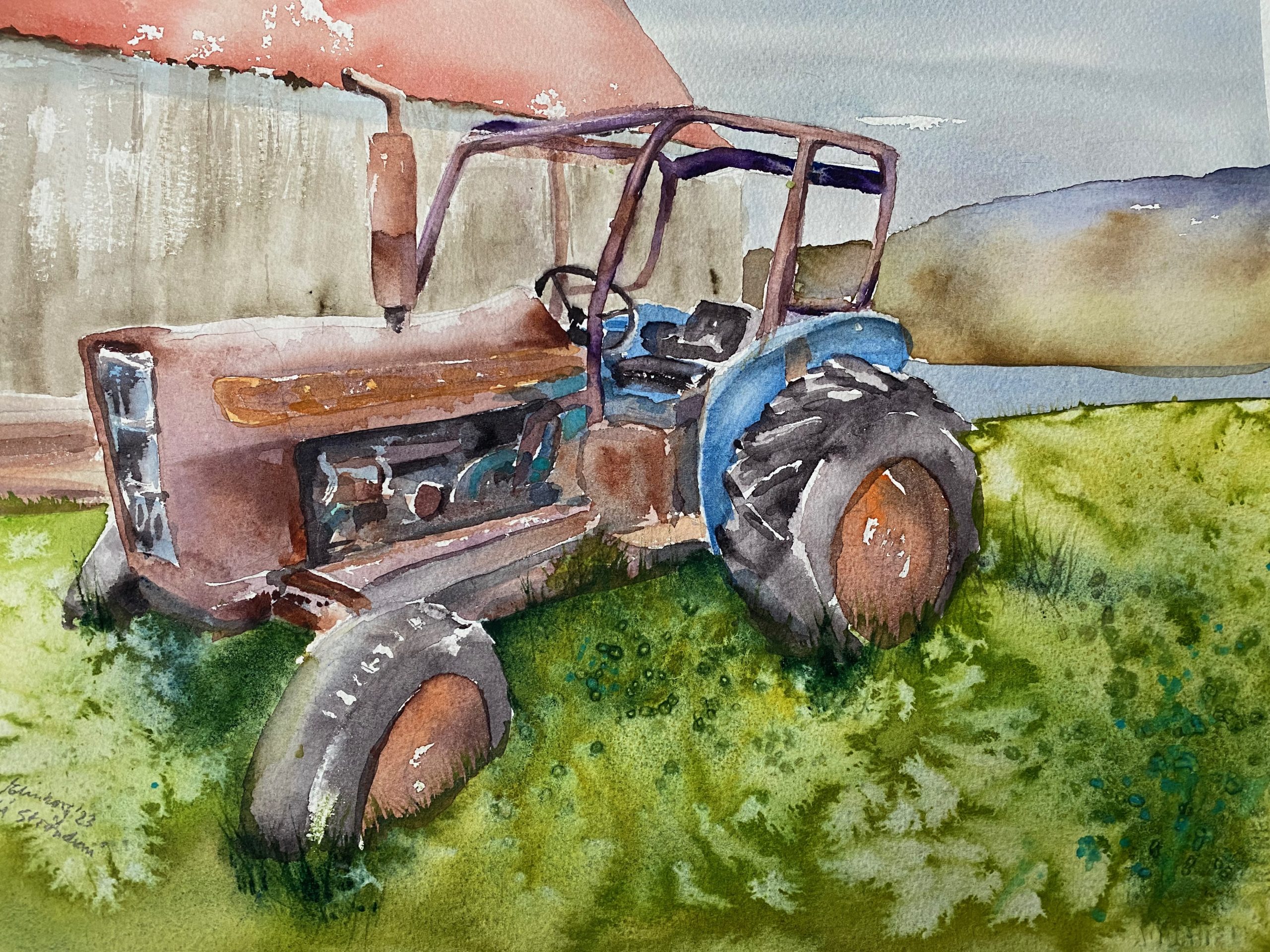 Elínborg was born in Reykjavík in 1954. She attended seminars at the Reykjavík School of Visual Arts from 1964-1966. She moved to Vienna in 1974, where she was introduced to watercolours and attended workshops and master classes with notable artists, including Joseph Zbukvic, Chien Chung-Wei, Bernhard Vogel and Gerhard Almbauer. She is also represented by an online gallery in Iceland, www.apolloart.is.
Elínborg Jóhannesdóttir Ostermann